To invest capital in an asset or multiple assets within a facility, through repair, restoration or rehabilitation for the purpose of ensuring ongoing equilibrium.
Reinvestment is a reconciliation of the expenditure forecasts ("How much money will we need?) and the funding level ("How much money will we have?").
---
Reasons for reinvestment
---
A. Expenditure Options

The alternative formulas to determine the capital load can be classified into two broad classes: a) top-down formulas and b) bottom-up formulas. They ask the question:

"How much money will we need?"

. These models form part of the expenditure plan in the financial analysis.

There are three types of reinvestment models/formulas for calculating reinvestment rates for buildings at different stages of their lifecycle:


Group 2:





---
B. Funding Options


Funding models help the owners conduct a sensitivity analysis to determine how to pay for future projects

Listed below are two groups of

funding models

that are used once the expenditures (capital load) has been quantified. In other words, they ask the question:

"How much money will we have?"

. They are a method of seeking equilibrium.



Group 1:




Group 2

:


Group 3:




---
Reinvestment rates will depend on the funding level at the base year:


---
Strategies for Reinvestment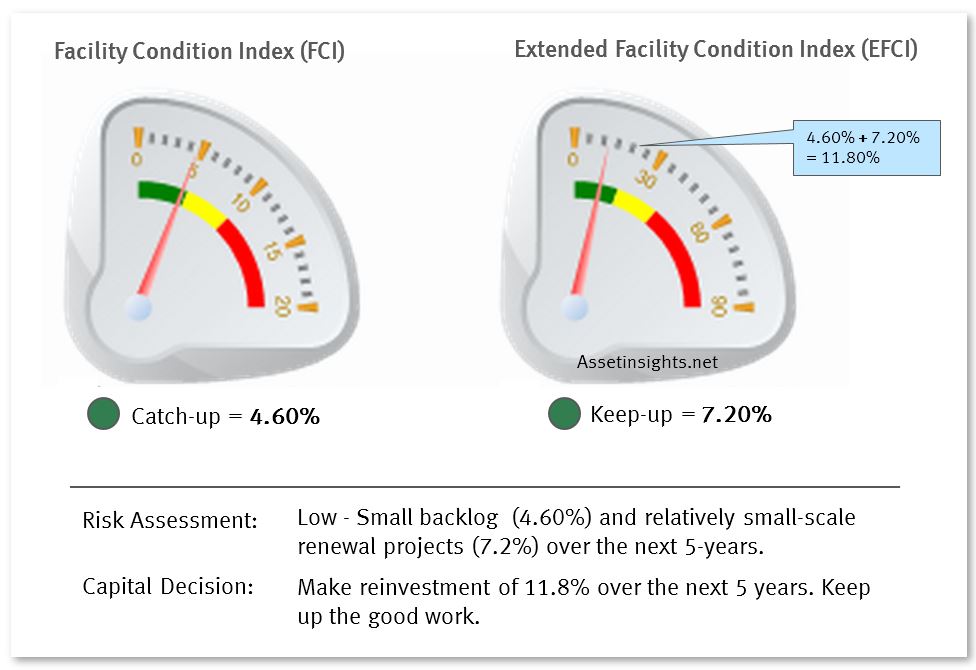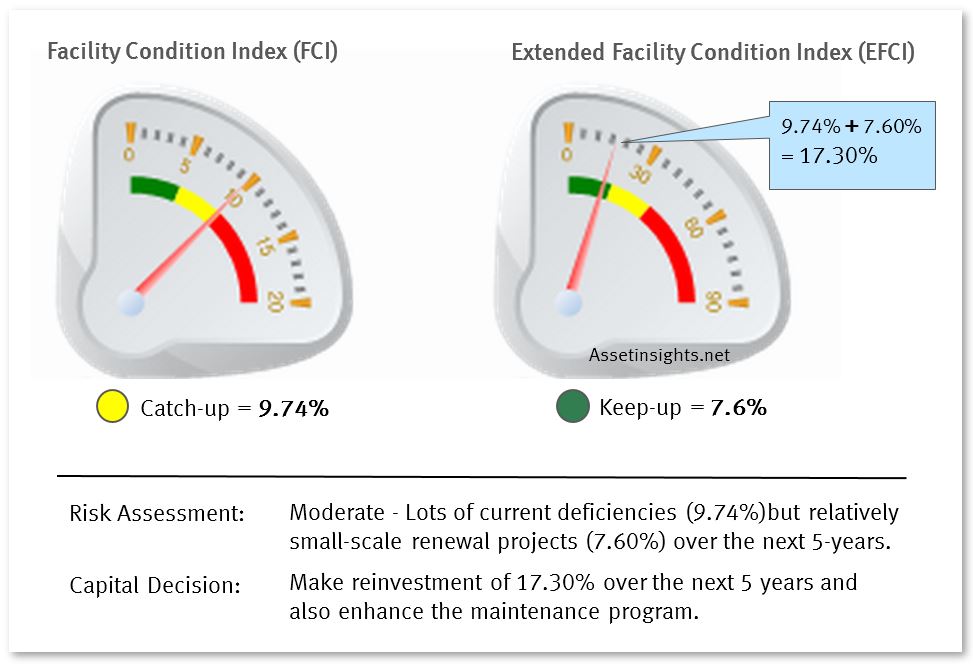 Fig. Different ratios of catch-up (FCI) and keep-up (EFCI) costs to determine whether to reinvest in the existing facility or to redevelop a new facility.




Fig. Reinvestment to achieve a five-year backlog reduction strategy across a portfolio of buildings.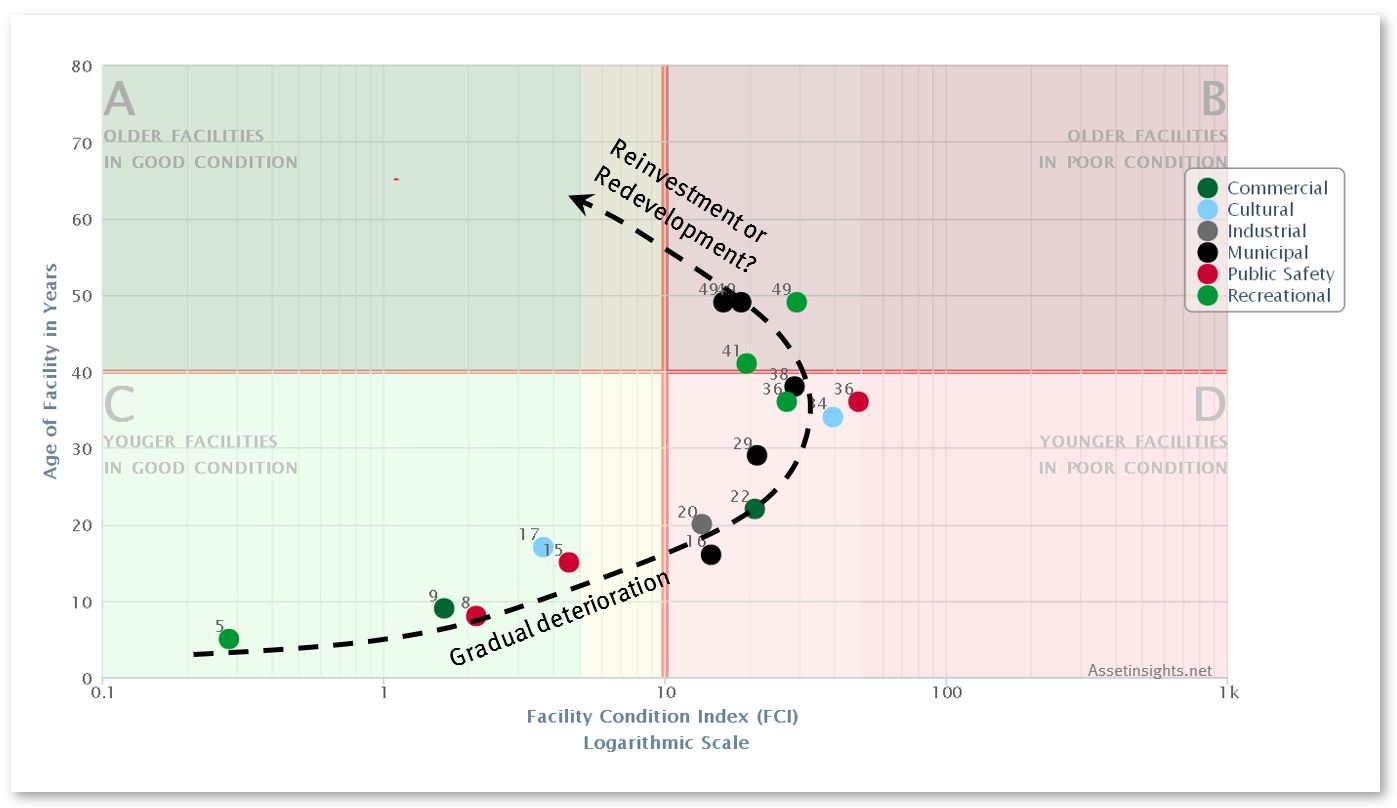 Fig. A condition-age matrix with a trend line revealing a straight line correlation to year 40 and then a strong move towards reinvestment.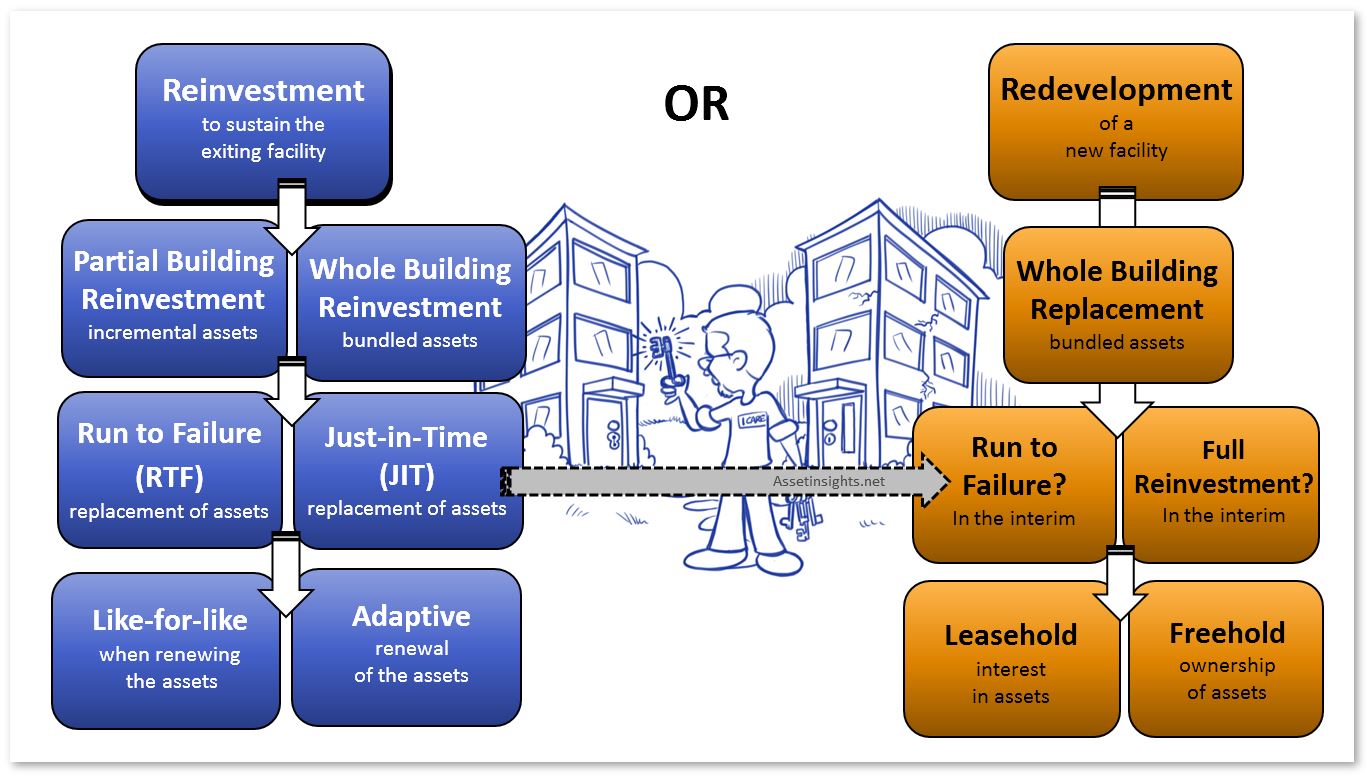 Fig. A decision tree indicating the alternative paths to reinvestment or redevelopment/replacement




Fig. I. Care is trying to ensure that inflows match outflows, but this requires agreement on long-range stewardship, cooperation and teamwork.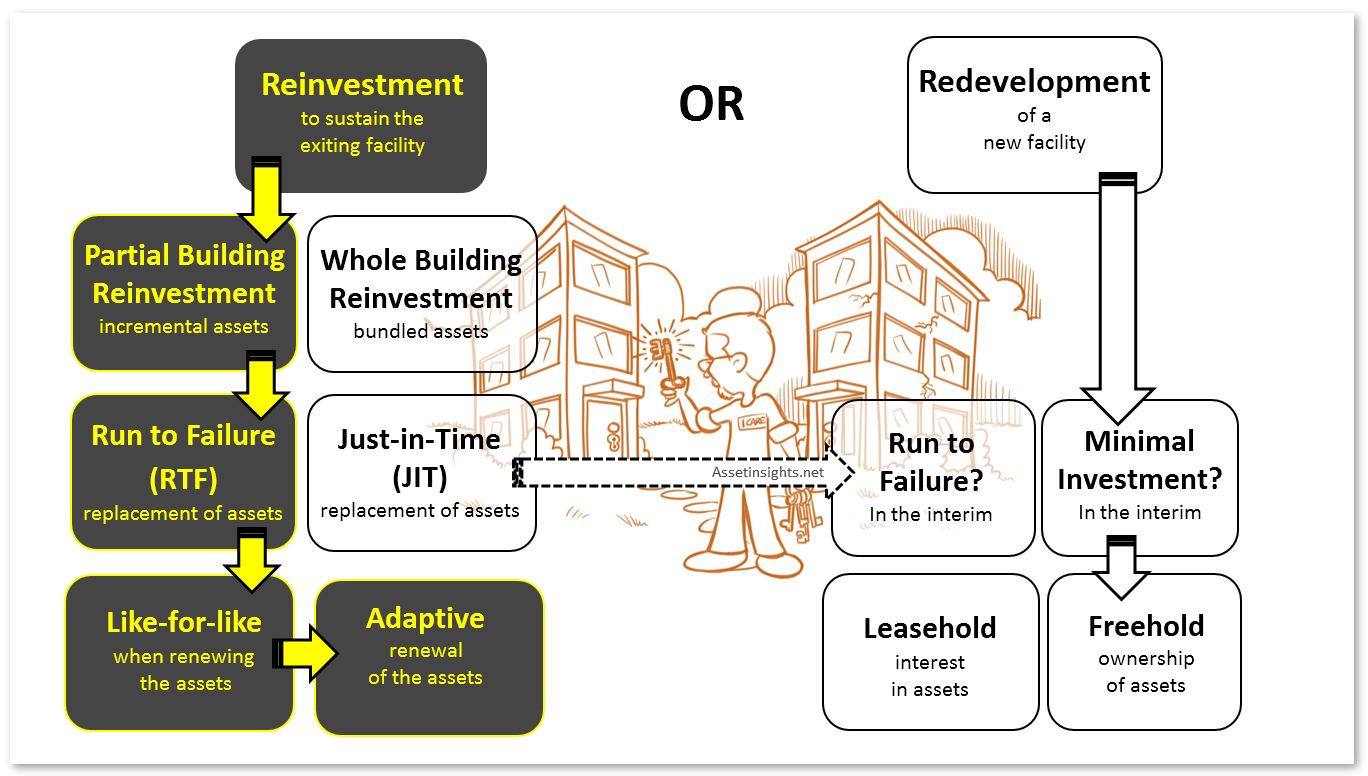 Fig. Decision tree with a reinvestment path