One of three primary choices facing the owners at the end of the lifecycle of a facility.

Reconstruction of a building at the end of its service life rather than continued reinvestment in the existing facility or in a leasehold.

Equilibrium can no longer be achieved through reinvestment and the facility is beyond economic repair (BER).


---
Reasons for Redevelopment


Some of the drivers of redevelopment are listed below:
Decisions on the cost-benefit of continuing to reinvest in the sustainment of an aged facility or to replace that facility, considering factors of physical deterioration and functional obsolescence.



---
Choices of Redevelopment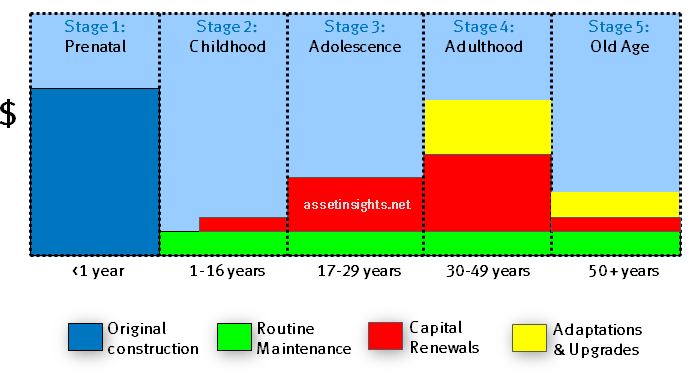 Fig. Lifecycle model to indicate the stage at which functional obsolescence ("yellow") is most prevalent.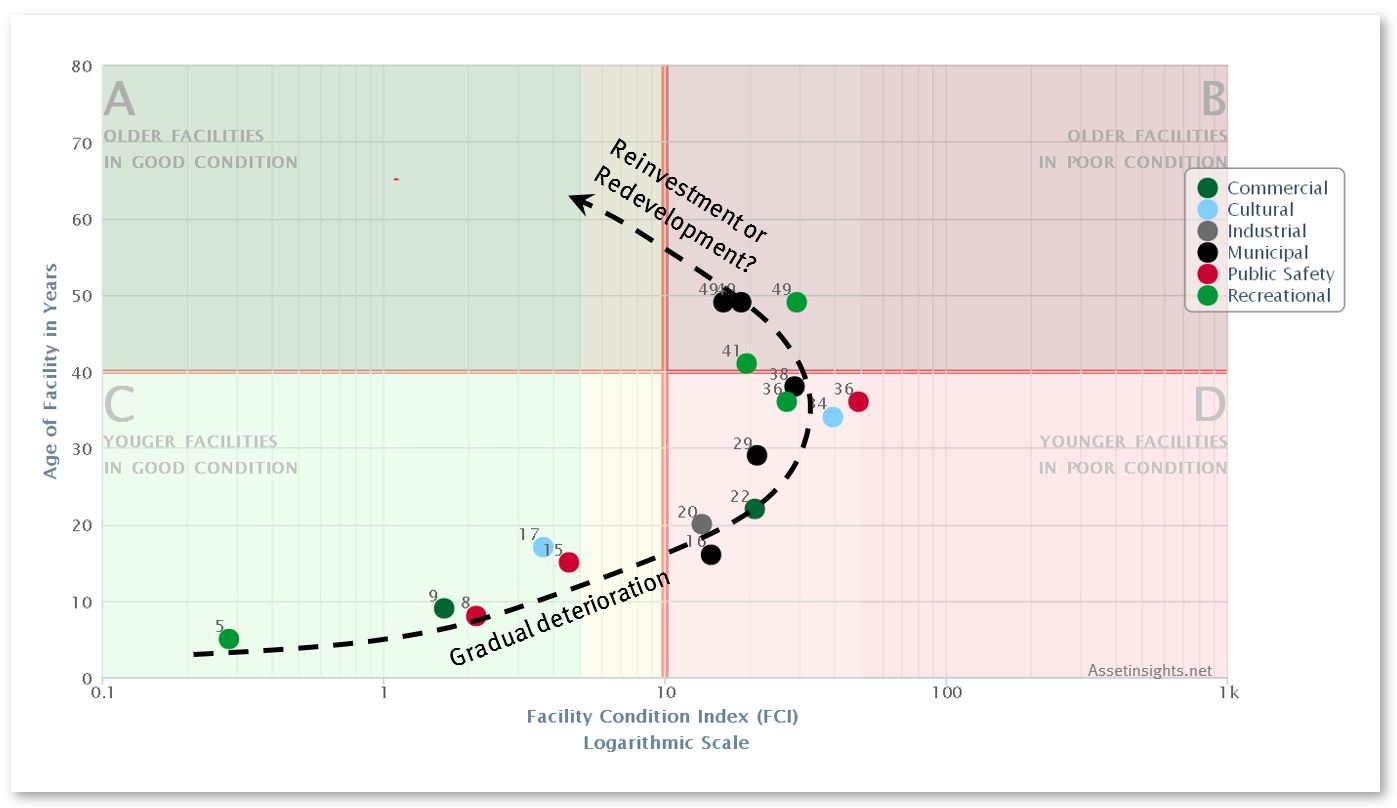 Fig. A condition-age matrix with a trend line revealing a straight line correlation to year 40 and then a strong move towards reinvestment



Fig. Extended PF interval.



Fig. BS-7543 Life Standard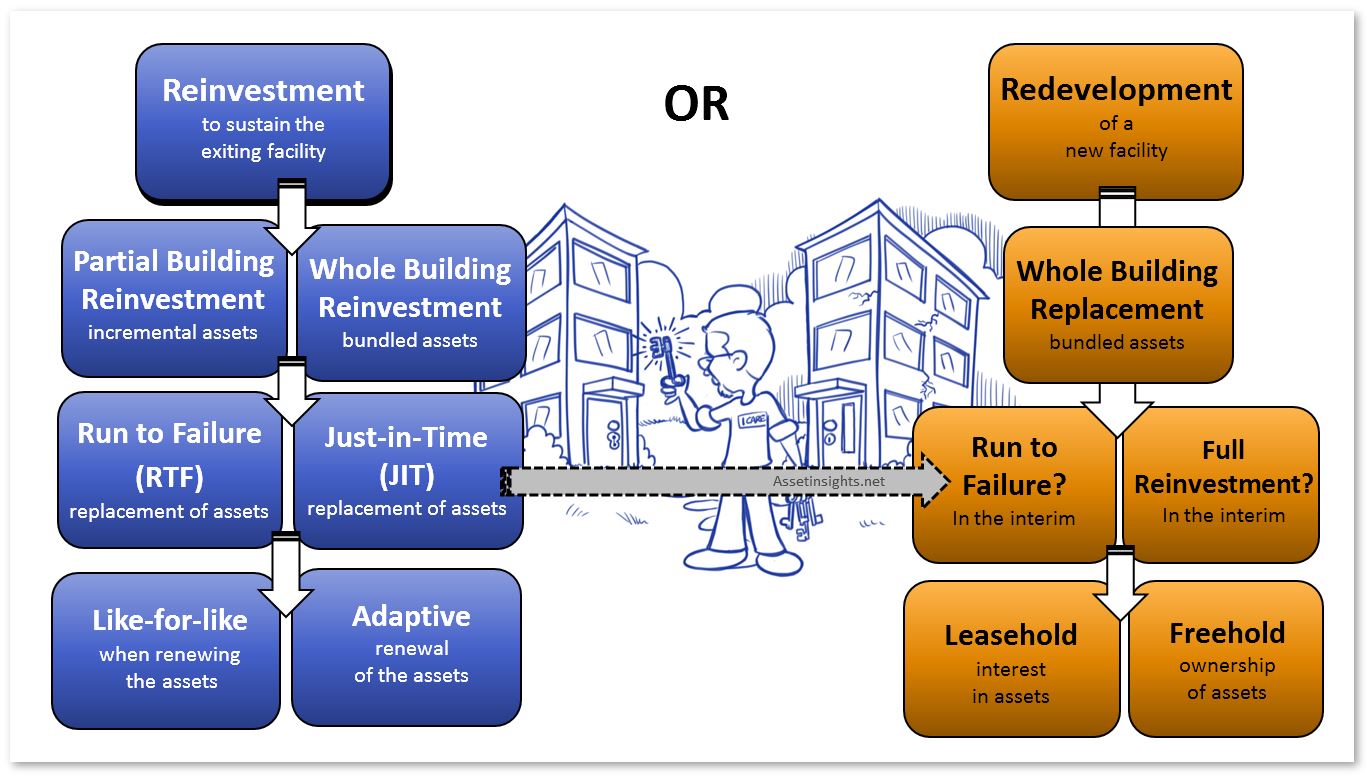 Fig. A decision tree indicating the alternative paths to reinvestment or redevelopment/replacement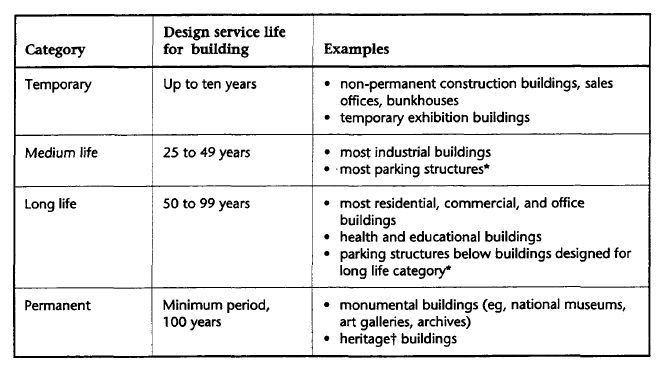 Fig. CSA-1986 Life Standard.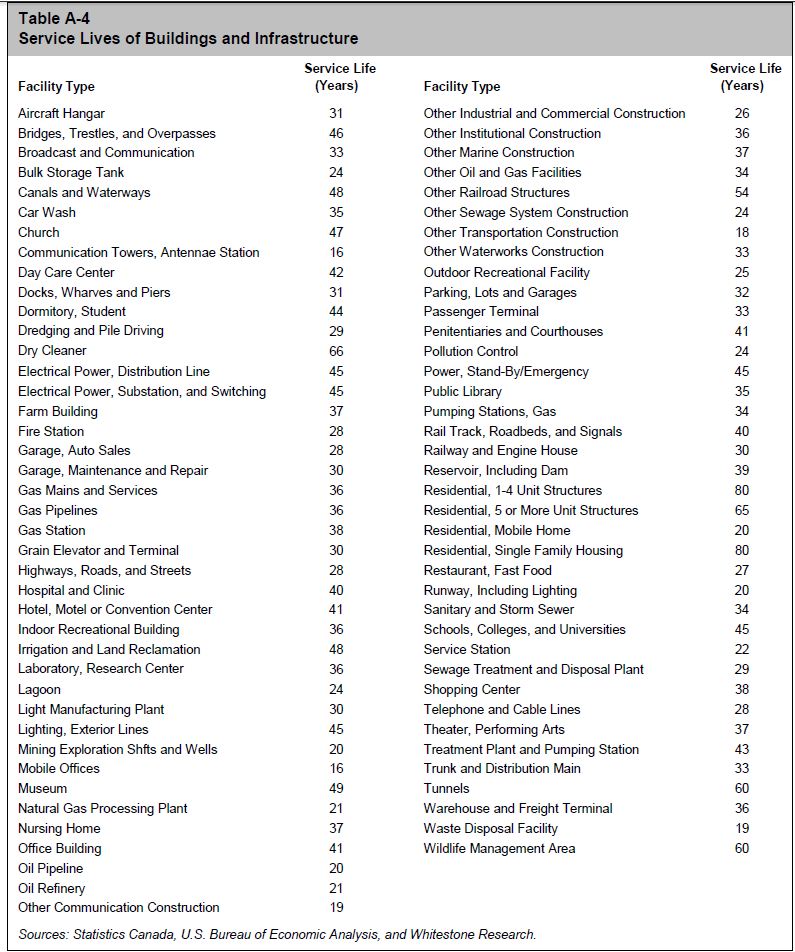 Fig. Life by facility class.