An update to a study, or Facility Condition Assessment (FCA), on some frequency driven by the assessment cycle.

Re-assessment is often driving by
the following types of events:

Major upgrade to a facility.

New fiscal cycle.

Expiration of a lease period.

Scheduled assessment cycle.
---
Purpose


The purpose of a re-assessment is as follows:

---
Management of Re-Assessment Cycles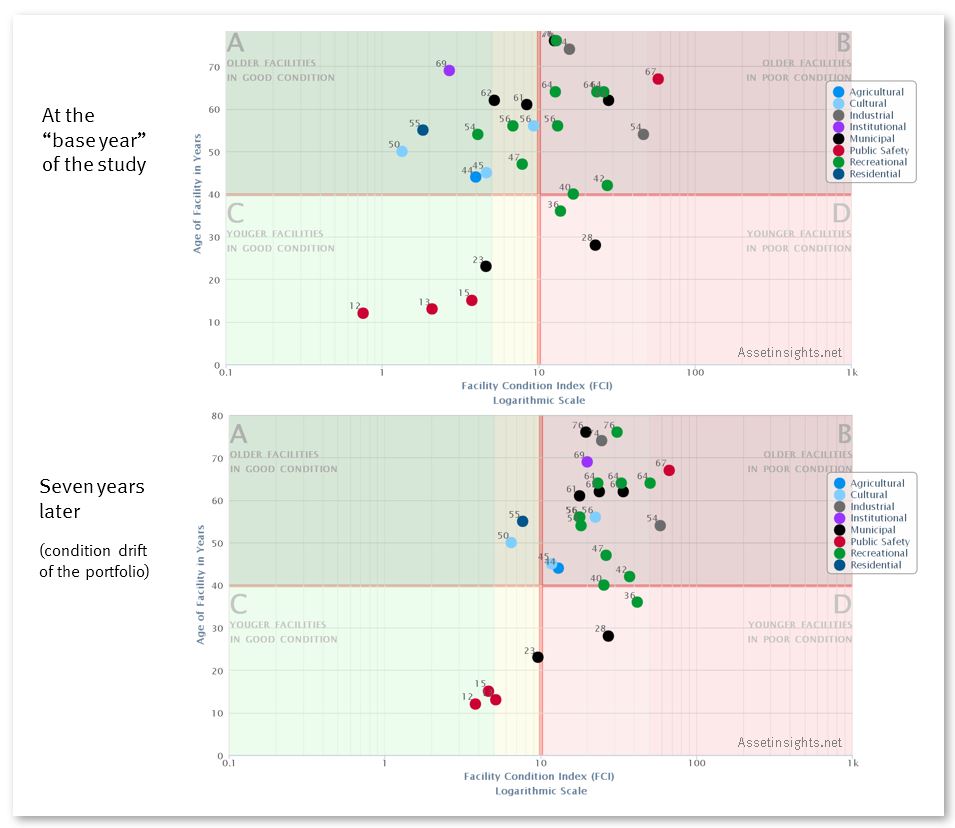 Fig. A condition-age matrix comparing the status at base year and condition drift a few years later.