A method of making decisions in which the decision maker tries to evaluate every possible course of action.


---
Evaluation


This approach is a noble goal but unrealistic in the real world where time and money are limited. Rational comprehensiveness results in "paralysis through analysis" where the organization get stuck in: "Ready, aim, aim, aim, aim, aim… but no fire". Sometimes people try to delay making decisions and use the argument that more information is required. Endless delays in decision making is a type of filibuster technique used by politicians to obstruct progress and has not place in a housing society

Ready, Aim, Aim, Aim...


Fig. Subjectivity and bias always play a role when people are involved in decision-making.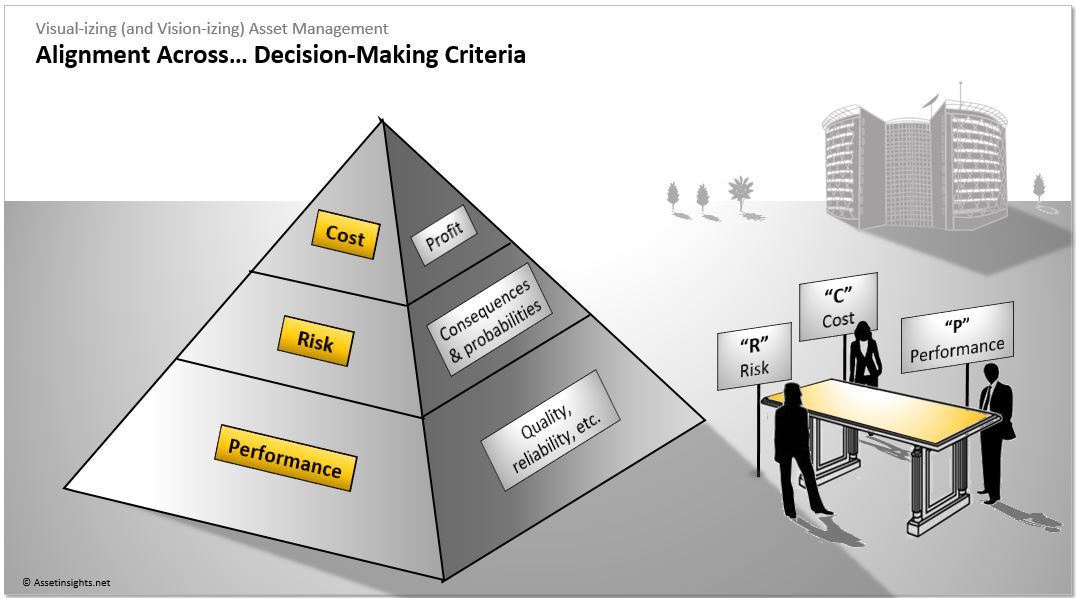 Fig. Alignment across different decision-making criteria (such as risk, cost and performance) is required for ISO 55000 conformity.