The aggregate of all the project proximities within a planning horizon. A means of understanding the average remaining useful life of all assets.

For example:

Roof renewal in 10 years plus boiler renewal in 12 years,

results in a proximity load of 22 years.
A planning horizon that is front-end loaded will have a more onerous proximity load that one that is back-end loaded.

The proximity load is combined with the capital load to help establish the funding requirements and funding trajectory for a building.

The proximity load is equivalent to the aggregated/collective probability of failure (PoF) of all the assets with a building.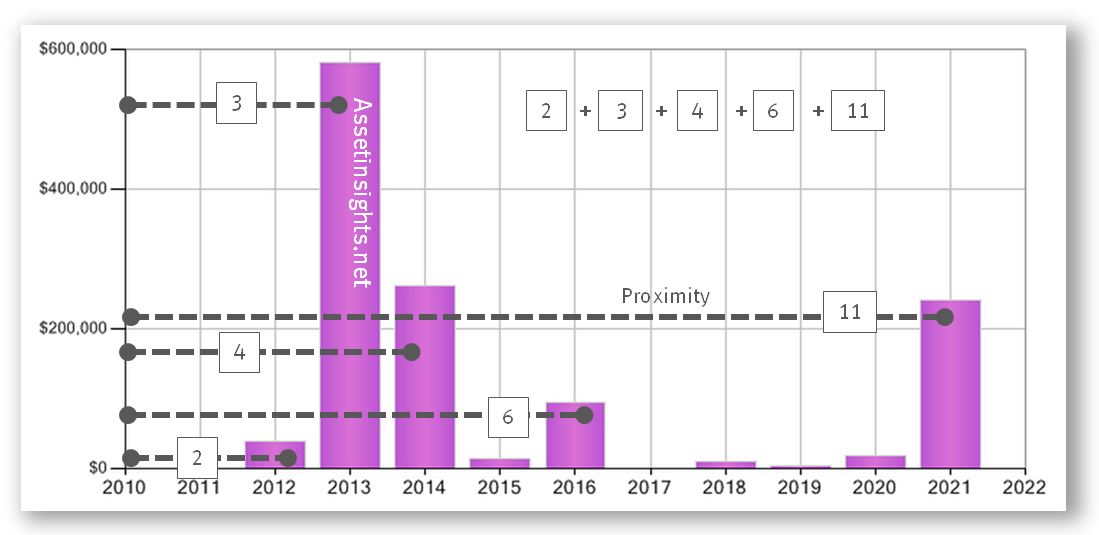 Fig. Proximity load measured across a tactical planning horizon by adding the remaining useful life to each asset renewal project.