The term has three applications within the field of asset management, which are summarized below.


---
1. Proximity to Functional Failure ("F")


Proximity refers to the distribution of the individual capital projects over time, within a prescribed planning horizon, and relative to the base year.

For example, a roof renewal that has been forecast for the year 2020 has closer proximity than a roof renewal in 2025.

Proximity has a significant financial impact on funding requirements as it has a bearing on the amount of time the owners have to raise the monies for each project.

Proximity models provide a straight line calculation to each capital event across the planning horizon but the straight line is always set to the base year.

An expression of the probability of failure (PoF) of an asset in terms of the number of years of remaining useful life.


---
2. Proximity to Potential Failure ("P")


The number of years until it is forecast that an asset will reach the point of potential failure along its P-F curve. In other words, how much time until a shift needs to be made in the maintenance strategy to preserve the asset during the latter part of its lifecycle.


---
3. Proximity to Past P and F.


The amount of time that separates a
building
from:
Future projects

Past projects
Proximity to these projects is measured from the following reference points:

Base year or

Current fiscal year or

Current calendar year
and it extends across a planning horizon.

It is paramount that the owner group understand that its funding history has a tremendous impact on its funding trajectory.

The aggregate of all the project proximities within a planning horizon is referred to as the proximity load (see also: capital load).

"Where we have been" is just as important as "where we are going". An understanding of the interaction of the past, present and future is captured in the principles of "catch-up" and "keep-up".
Young buildings have tremendous opportunities to leverage the advantages of linear funding strategies where there is little to no catch-up and renewal projects do not yet have proximity.

More

mature buildings

, on the other hand, will be challenged with scaling the "lumps" in their funding requirements as a result of renewal projects that have close proximity.
Non-proximity models, on the other hand, attempt a straight line to each capital event starting from the last placed-in-service date of each asset, which may fall behind the base year. Non-proximity funding models do not account for unfunded liability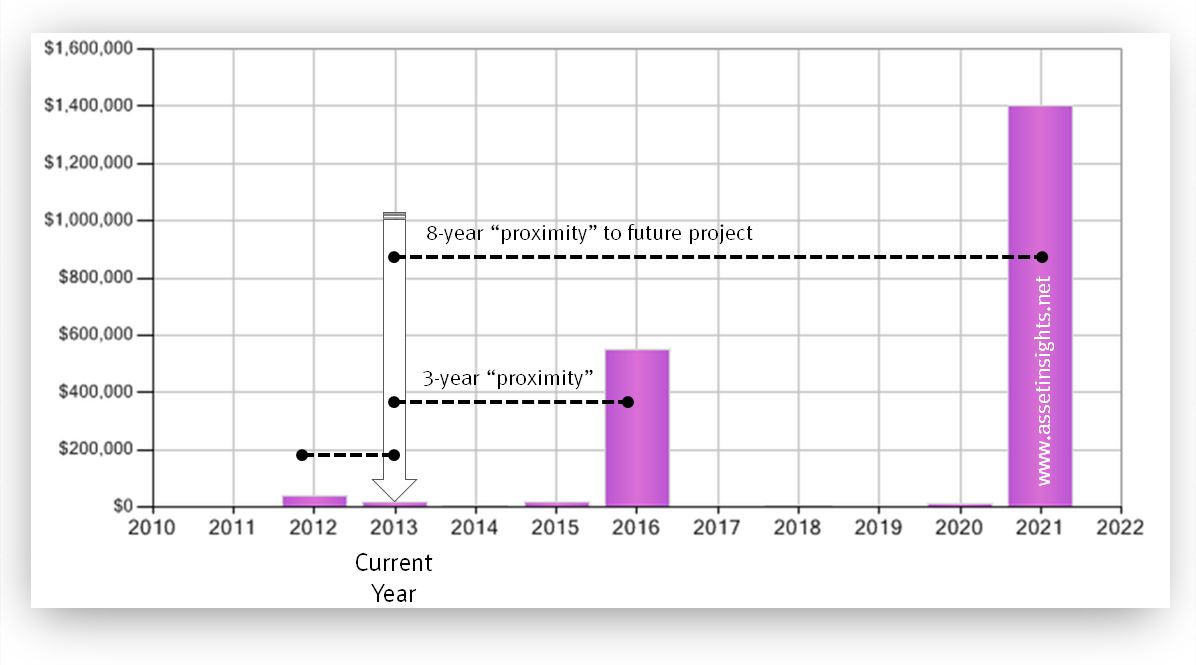 Fig. Proximity of the base year to future projects and past projects across a 10-year tactical plan.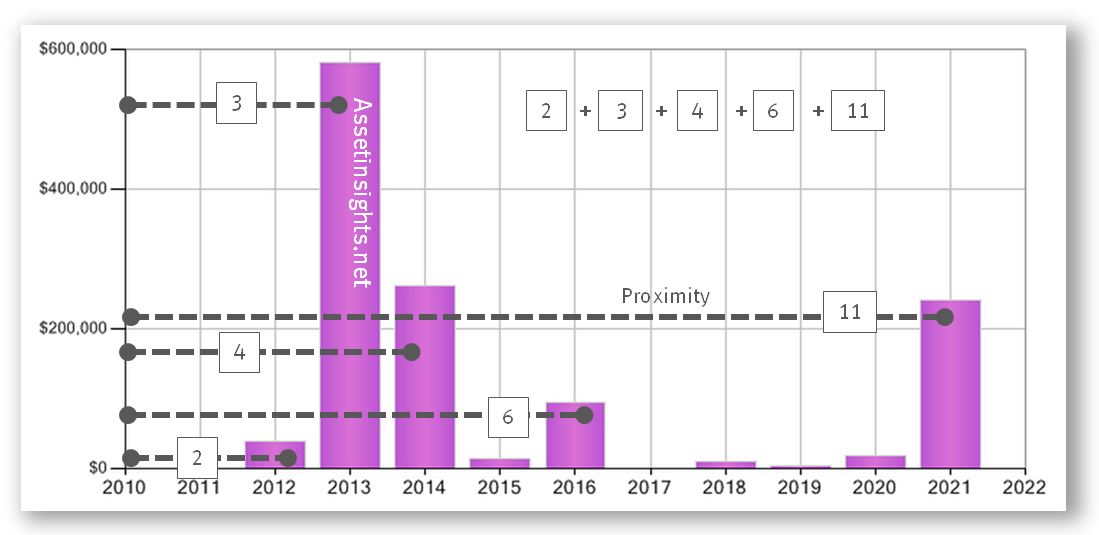 Fig. Proximity load measured across a tactical planning horizon by adding the remaining useful life to each asset renewal project.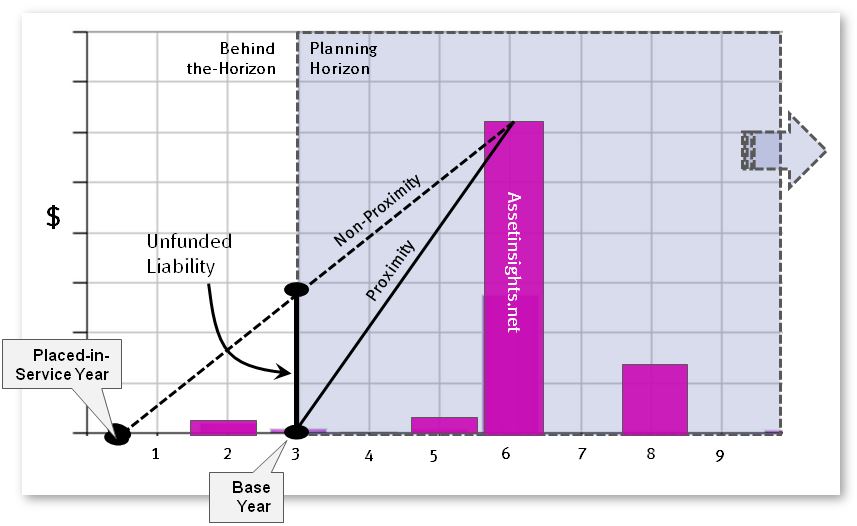 Fig. The impact of proximity on unfunded liability - relative to base year and placed in service year.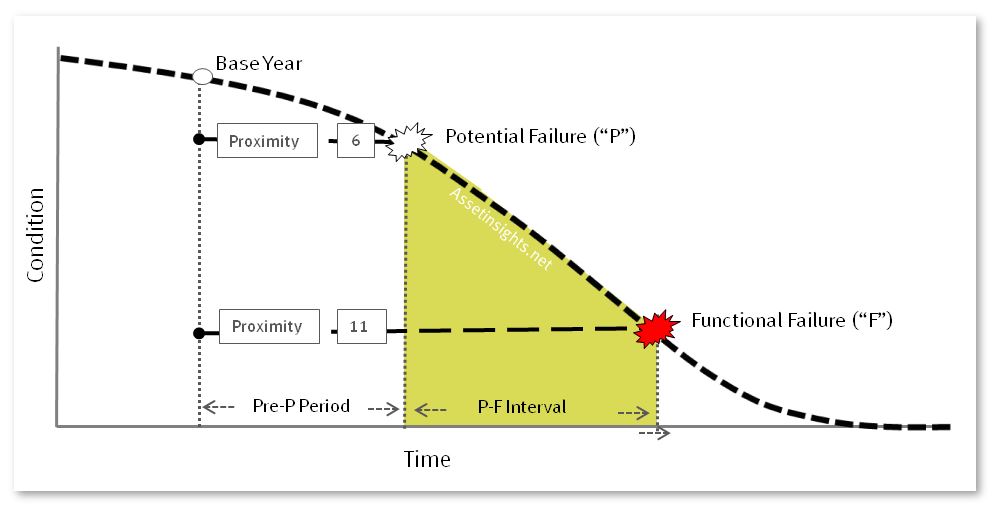 Fig. Proximity to Potential Failure ("P") and Functional Failure ("F") along the P-F curve.