Also sometimes referred to as a "Frequency Distribution".

A curve, based on statistical modeling, that shows all the values that a variable can take and the likelihood that each will occur.

In the statistical analysis of the service life of assets, the probability distribution refers to the curve for the forecasted retirement of assets.



---
Purpose and Use of Distributions


Probability distributions are applied to future events to make:

Lifecycle forecasts
Funding projections
To ascertain the probability of failure (PoF) of an asset during a particular calendar year.

Skewness and kurtosis are important because few assets have service lives that are normally distributed.

Asset managers should consider all four moments (or characteristics) of an asset's probability distribution - 1) mean, 2) standard deviation (variance), 3) skewness and 4) kurtosis.


---
Types of Distributions


There are a variety of shapes for probability distribution, some of which are listed below:

---
Analysis of the Distributions:


The four "moments" (characteristics) of a probability distribution are: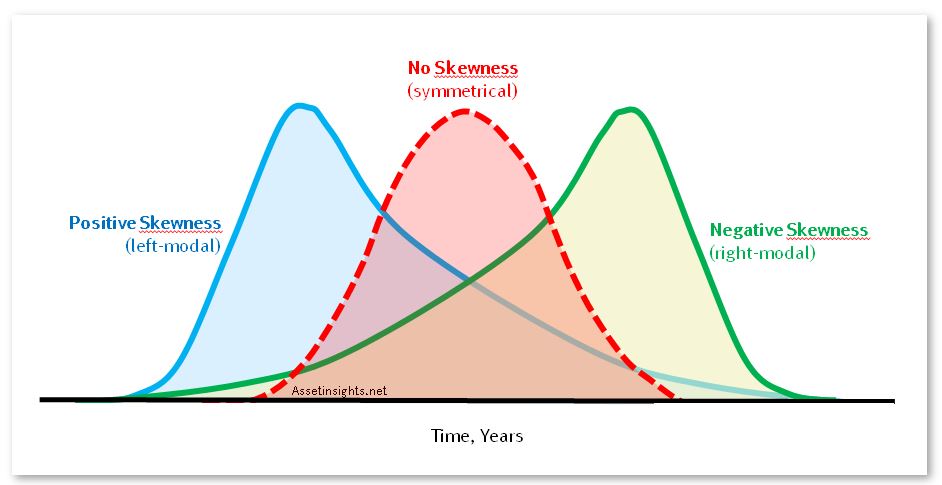 Fig. Comparison of symmetrical and skewed probability distributions.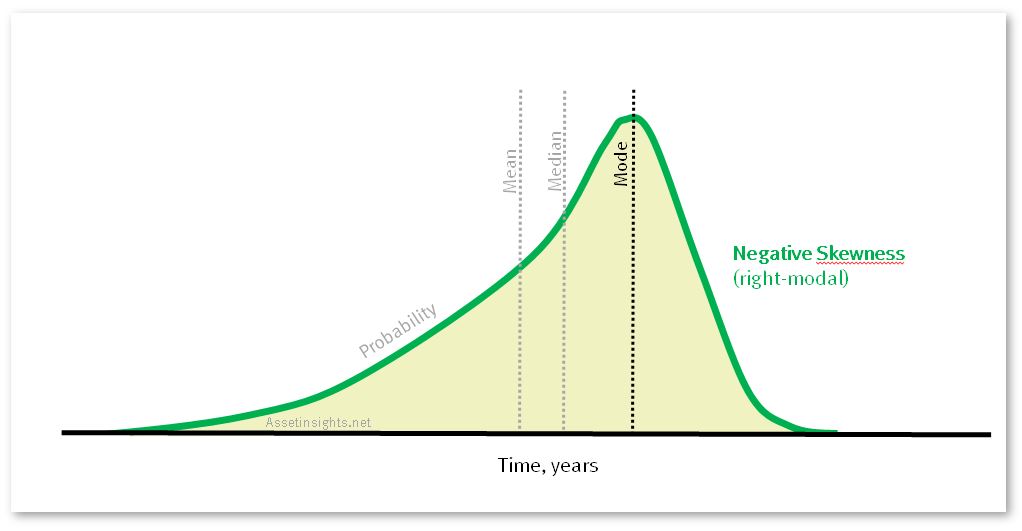 Fig. Generic right-modal curve (negative skewness)

.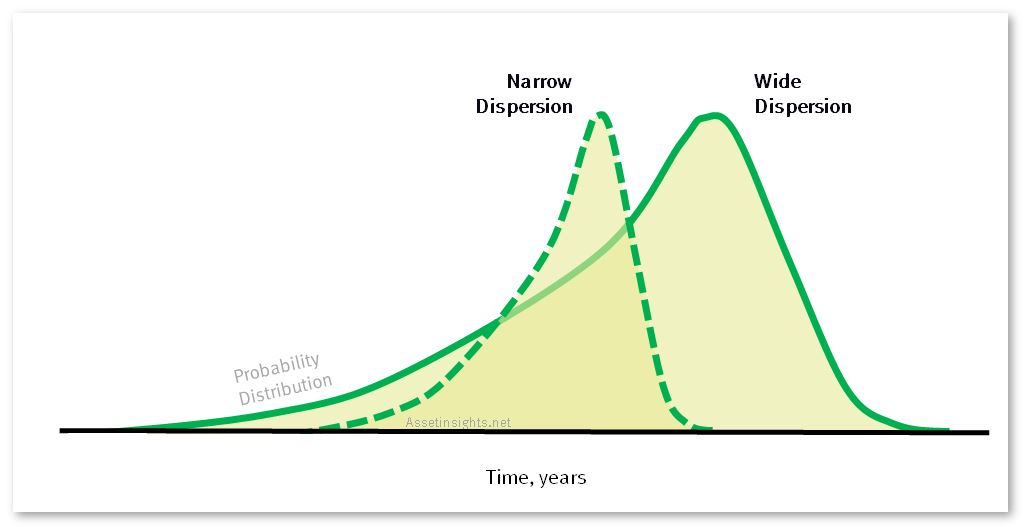 Fig. Comparison of narrow and wide dispersions in a probability distribution.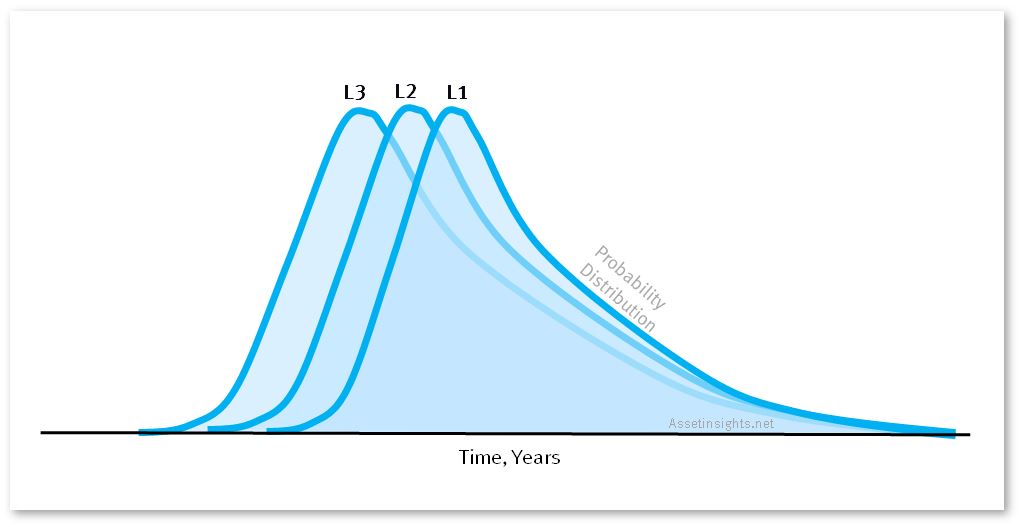 Fig. Left modal curves to order-1. order-2 and order-3.