One of a number of different types of asset replacement policies.

Replacement of an asset before Functional Failure ("F") occurs but after Potential Failure ("P") has been detected. It is the equivalent of an optimal interval.


---
Attributes


Listed below are some of the key attributes of a preventive replacement policy:




---
Candidate Assets

Listed below are the types of assets and their attributes that are best suited to this type of approach:

---
Types and Variations
There are essentially three types of preventive replacement policies, which can be summarized as follows:
---
Evaluation


Some of the merits of the preventive replacement approach are summarized below:



---
Management


Listed below are some of the concepts to incorporate some of the principles of preventive replacement into the overall replacement strategy.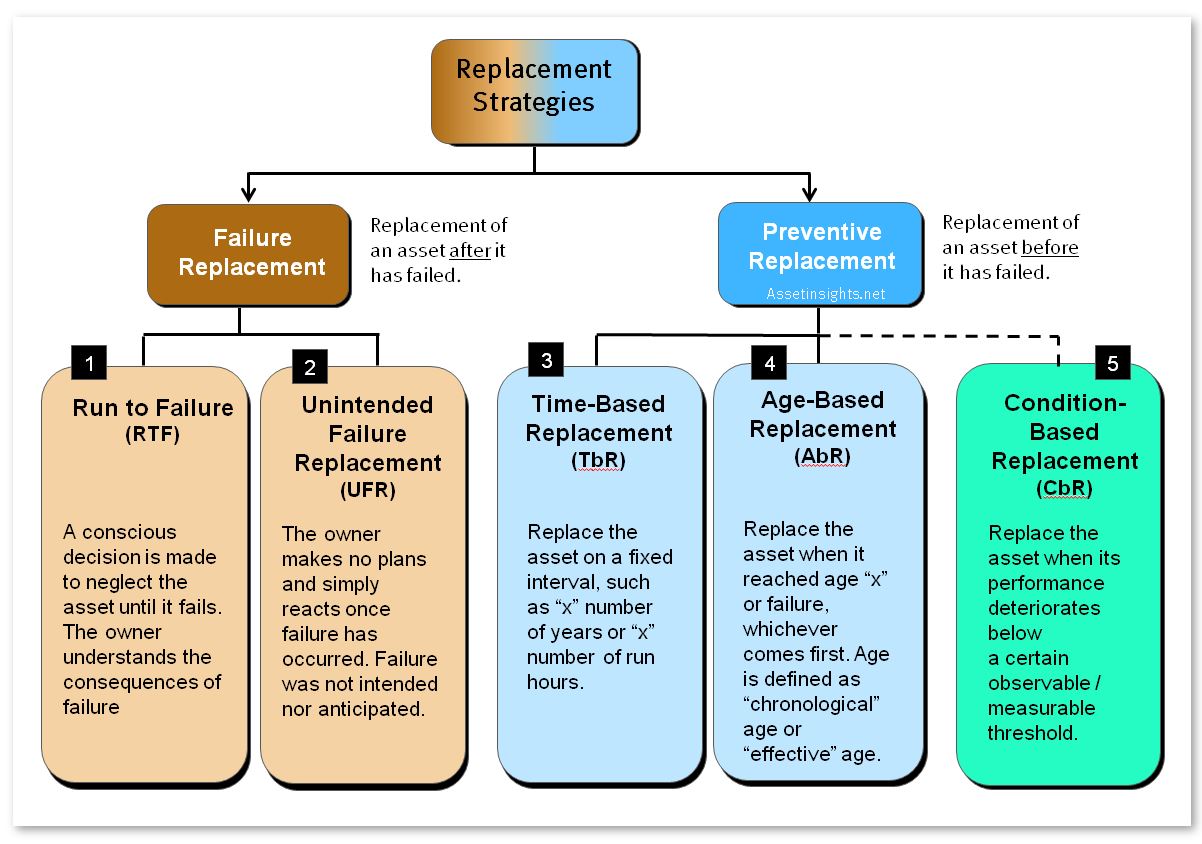 Fig. The two classes of replacement strategies and summary explanation of the five alternative replacement strategies.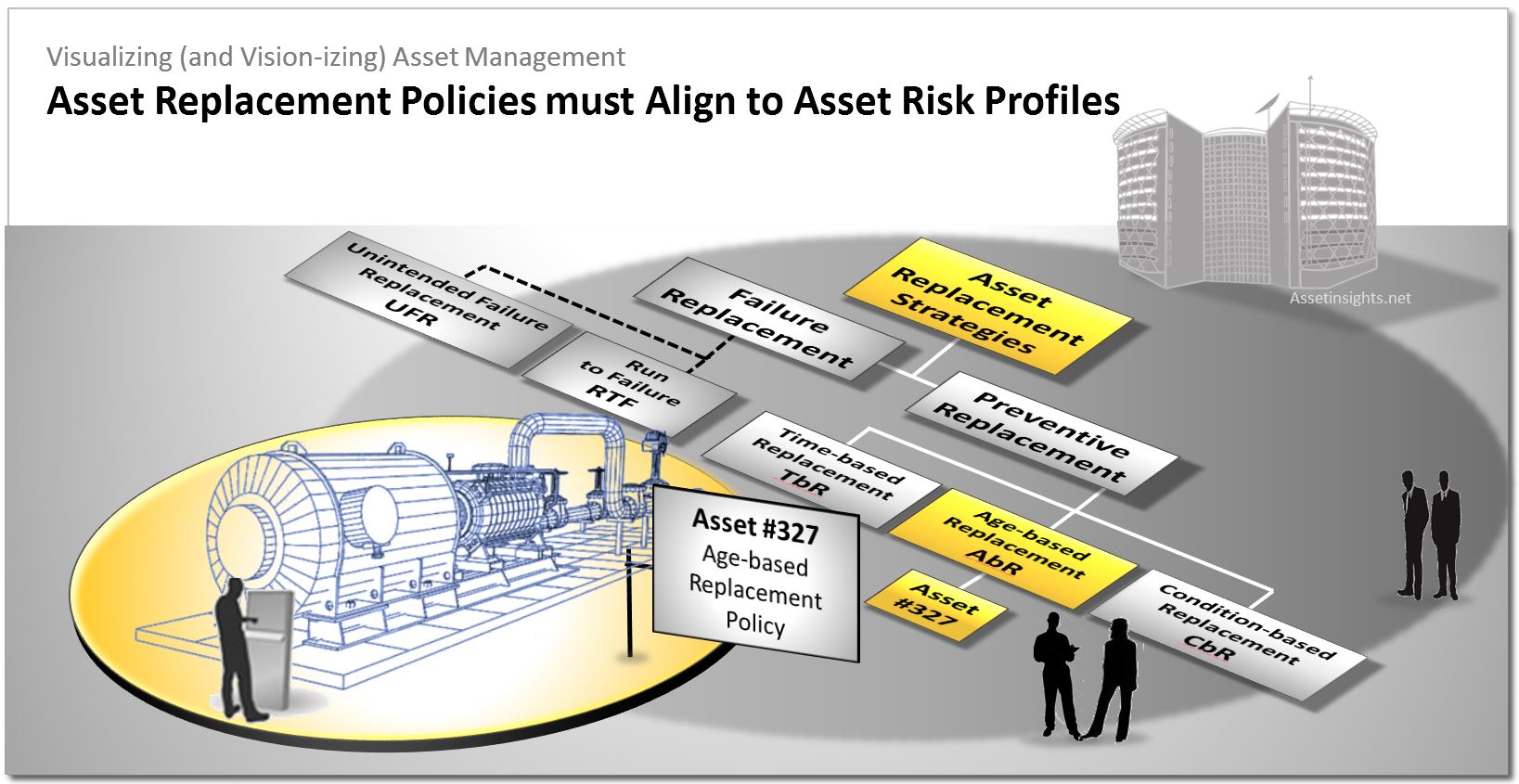 Fig. Asset replacement policies must align to asset risk profiles in order to achieve optimization and satisfy ISO 55001 requirements.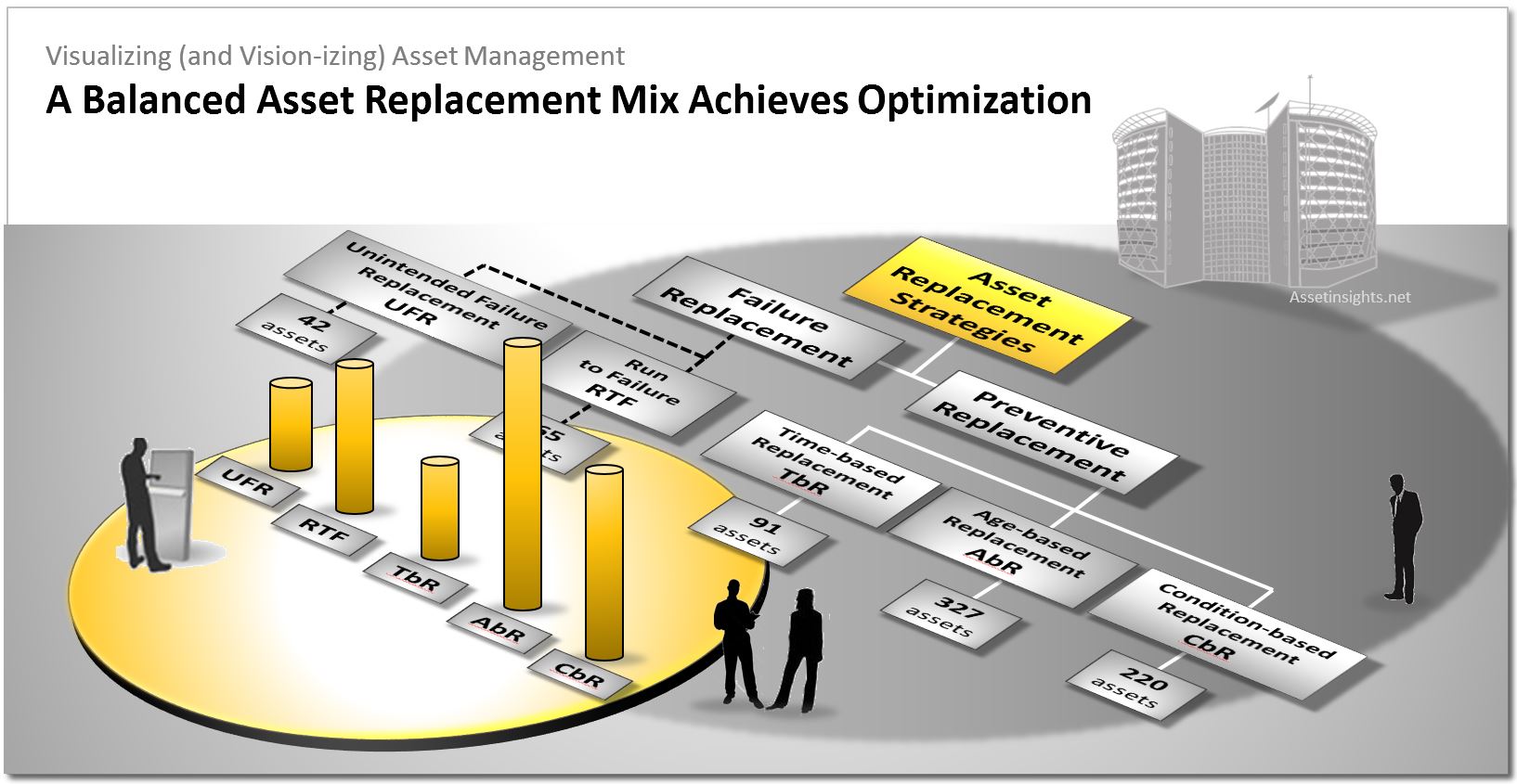 Fig. A balanced asset replacement mix helps the organization to achieve optimization in conformity with ISO 55001 principles.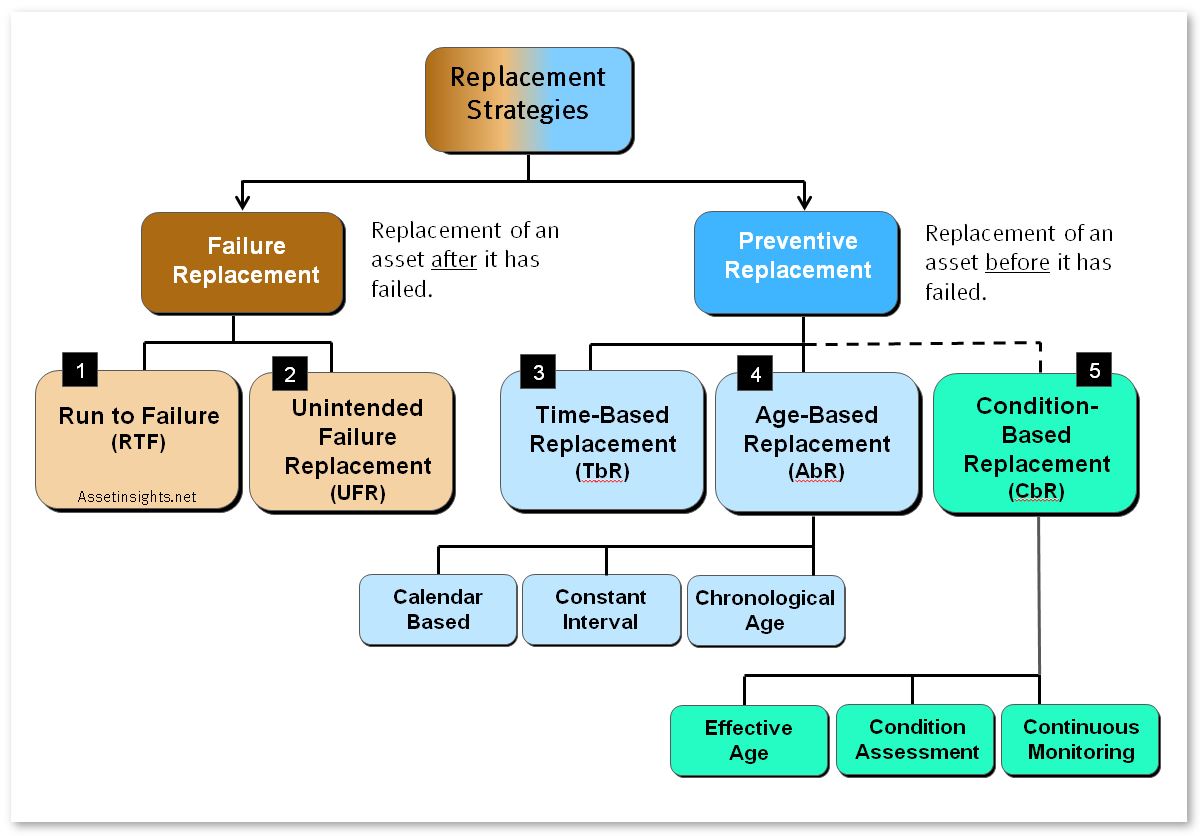 Fig. Network diagram of different asset replacement policies organized into the two broad classes of failure replacement and preventive replacement.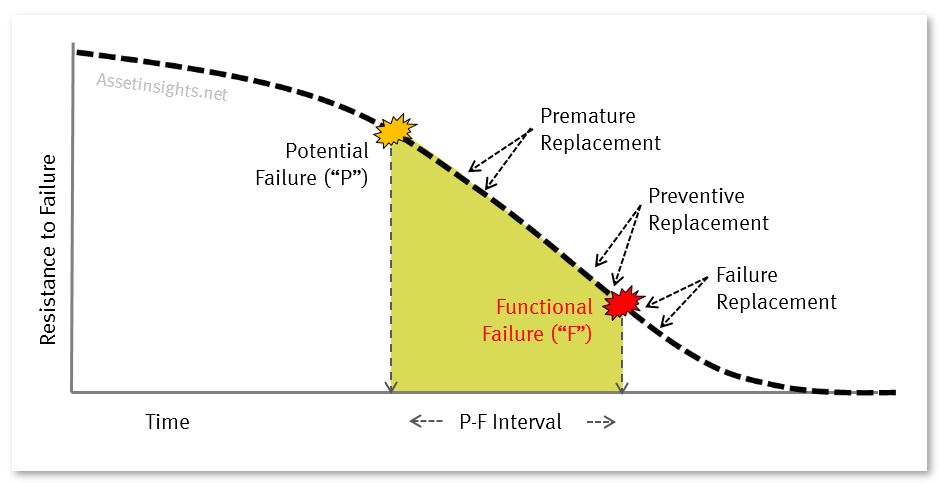 Fig. Preventive replacement mapped onto the P-F curve to illustrate the relationship with functional failure (F).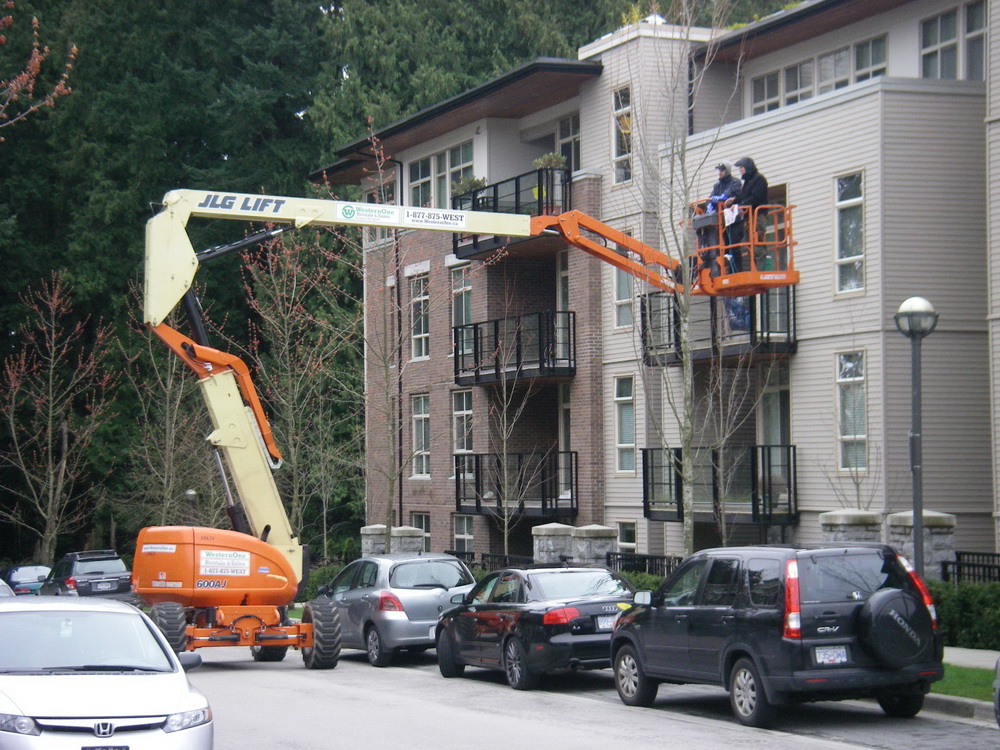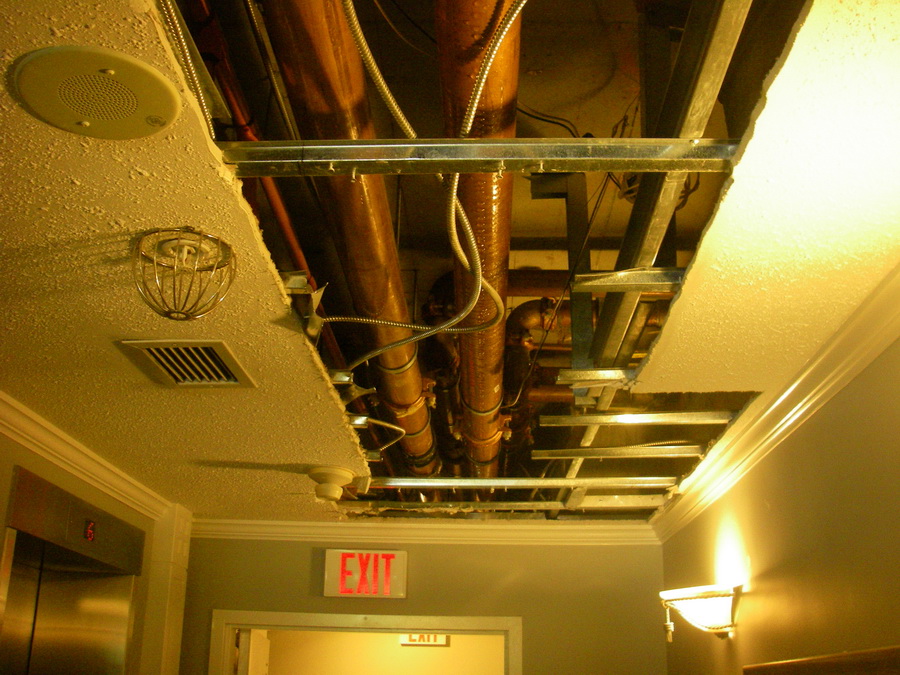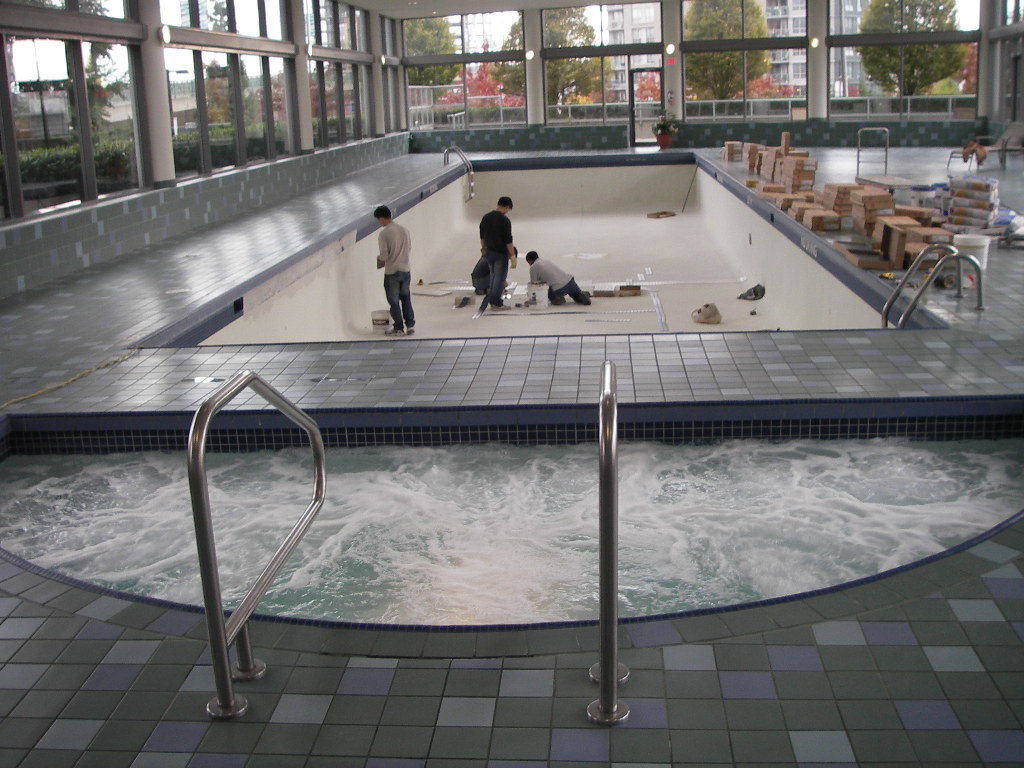 Fig. Examples of different types of asset replacement projects - roof replacement, repiping, pool basin refinishing and sealant renewal.
Fig. The zone of BER represented conceptually on the P-F curve, typically in the months or years preceding functional failure ("F") of the asset.