The early failure of an asset, either at predictive failure of functional failure before expected and outside the bounds of the normal failure rate.

Premature failure may arise from factors such as a
Premature failure results in rehabilitation of the asset rather than renewal at end of life.

Fig. The impact of premature failure on the facility lifecycle model. A project that should normally occur in the adulthood life stage occurs in the childhood or adolescence life stage.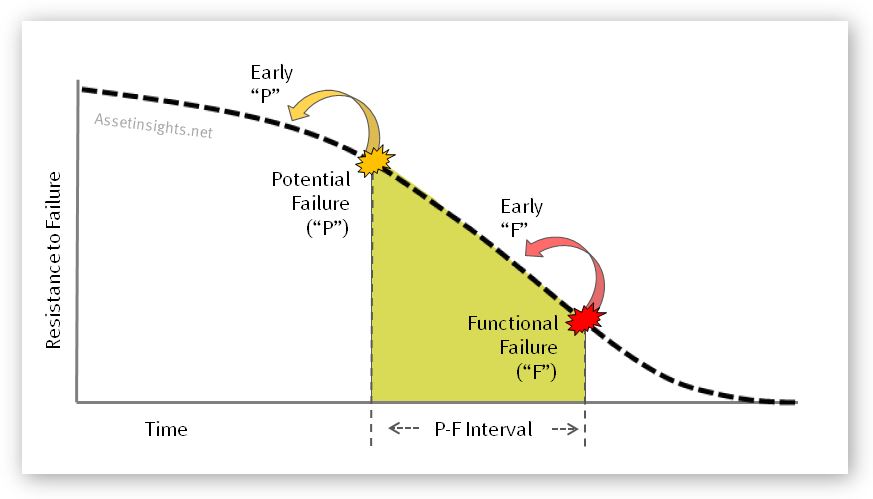 Fig. Premature failure on the P-F interval, where both potential failure ("P") and functional failure ("F") occur earlier than intended.