The fullest possible lifespan as a result of all the necessary and sufficient maintenance performed on an asset. which is defined, depending on the asset, as either:
The optimistic end of the median service life spectrum.
The potential life of some bounded assets is limited by the age-based replacement standards set in the regulations. In these cases, there is no opportunity to extend life.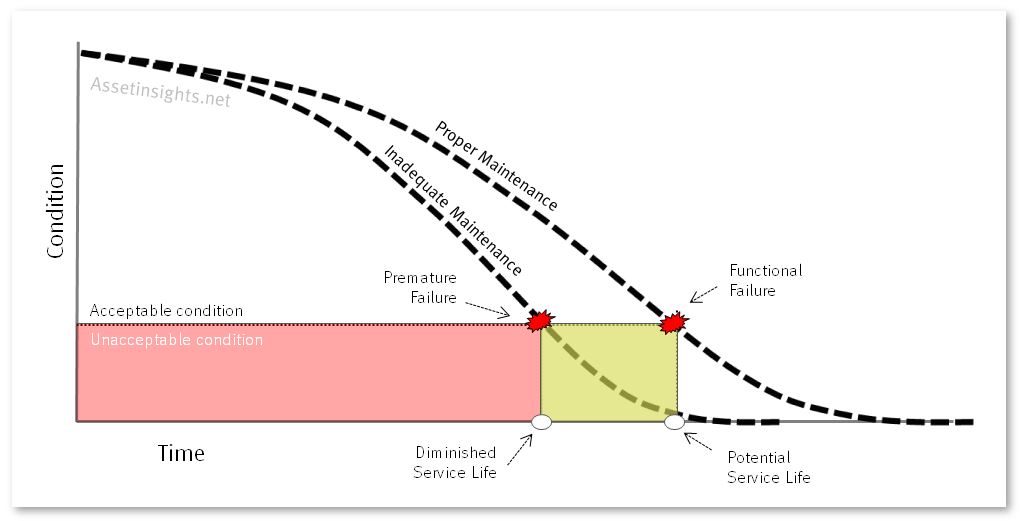 Fig. Potential life achieved as a result of adequate maintenance


.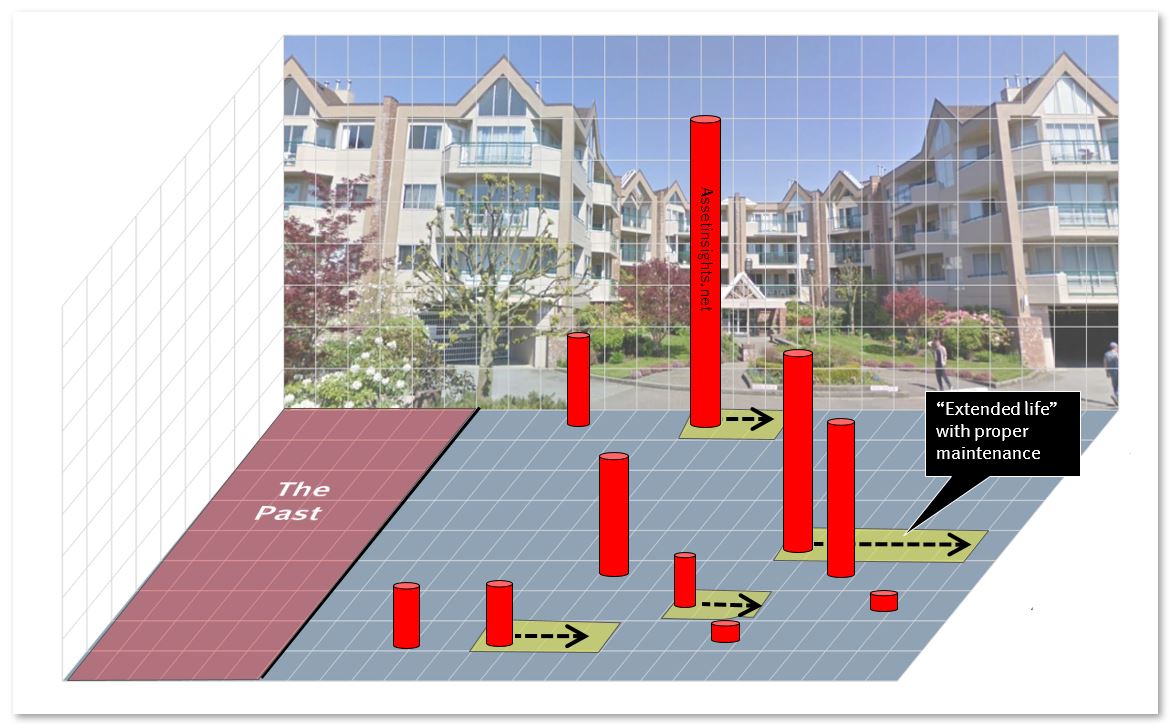 Fig. The impact of maintenance on "extending" the life of assets as represented on a calendar timeline.