Also sometimes referred to, albeit incorrectly, as "Partial Failure"
Many assets do not fail abruptly, but give some warning or sign of the fact that they are about to fail.
The point in the deterioration process at which it is possible to detect whether a failure is occurring, or is about to occur, is known as potential failure. Potential failure point can be defined also as the point in which the deterioration in condition or performance can be detected.

The type of failure must fall into a class of failures known as direct-distress metrics (intrinsic failure) that impact the primary component of the asset. For example, a minor and superficial failure of a secondary or tertiary element does not establish that potential failure has occurred.
These warnings or signs are called "potential failures" (P), and are defined as identifiable conditions which indicate that a "functional failure" (F) is about to occur or in the process of occurring.
Potential failures enable the asset managers to calculate the proximity to eventual renewal of the asset.
---
Attributes
Listed below are some of the key attributes of the functional failure of an asset:
The amount of warning (lead time) given by different potential failures varies from microseconds to decades. Longer warning intervals mean greater maintenance task intervals. See: P-F Curve and P-F interval.
The warning signs can be detected through

Leading Indicator

and

Lagging Indicator

and Coincident Indicator
A detectable symptom or warning sign that a functional failure is in the process of occurring is a potential failure.
Functional failures can have many different potential failure symptoms prior to the actual functional failure. These potential failure symptoms can occur at different times and are detectable by different methods. Some of the symptoms include heat, vibration, smell, cracking.
It is important to note that the potential failure is monitored against the critical component of an asset rather than against the secondary and tertiary components of an asset.
---
Methodology


Potential failures can be detected using technologies, such as infrared scanning and ferrography.


---
Examples
Listed below are some examples of the potential failure of assets.
Arrival of a more efficient product on the marketplace coupled with a government subsidize product incentive product ("P" relative to economic obsolescence of the defender asset).
Knowledge of emerging difficulties in procuring replacement parts for certain components ("P" relative to technological obsolescence).

The declaration of a safety order from an authority having jurisdiction ("P" in a case of legal obsolescence). "F" may be identified as the deadline contemplated in the order.
The loss of insurance coverage due to the degradation or recall of an asset.
---
Management Principles


Listed below are some of the management principles and action tasks associated with the potential failure of assets:

Ensure that appropriate predictive maintenance technologies are utilized on certain assets as required.
Lagging indicators and interval censoring may make it difficult to ascertain when functional failure actually occurred.

Fig. Decisions should consider the whole life of assets, including the I-P interval and the P-F interval.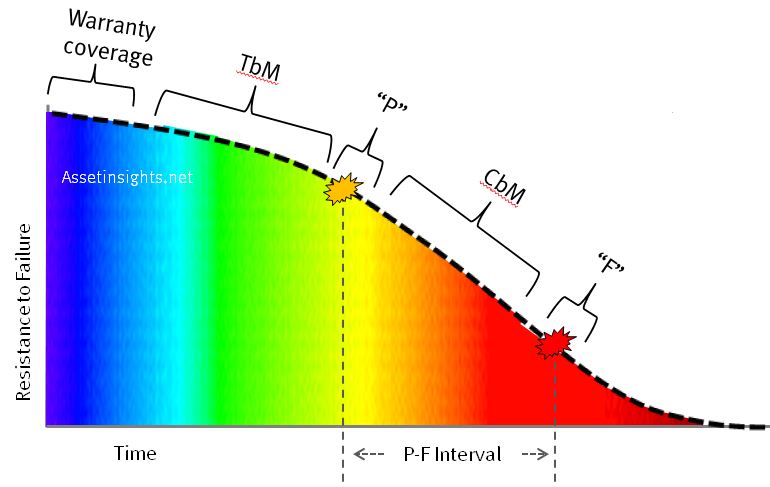 Fig. The risk spectrum extending along the P-F interval.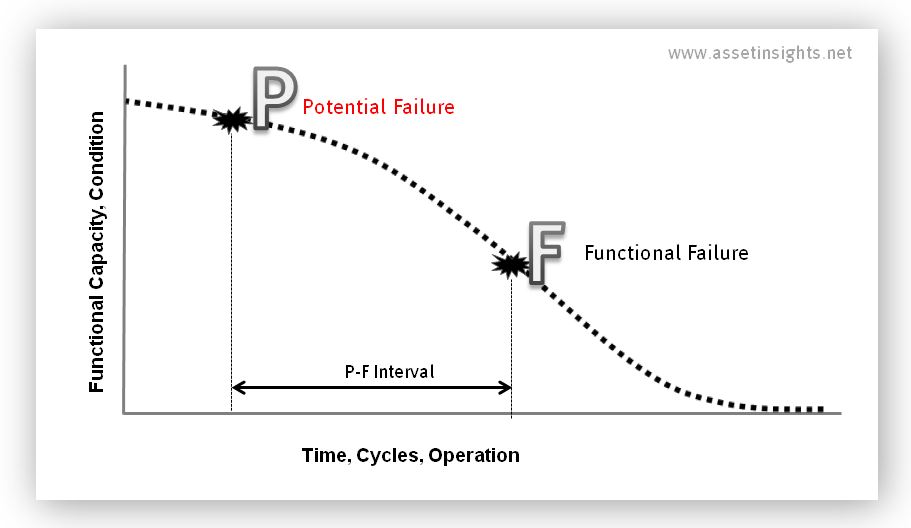 Fig. Graph illustrating the relationship between Potential Failure (P) and Functional Failure (F).






Fig. Excessive vegetation staining on exterior facade indicating potential failure ("P") of the cladding system

.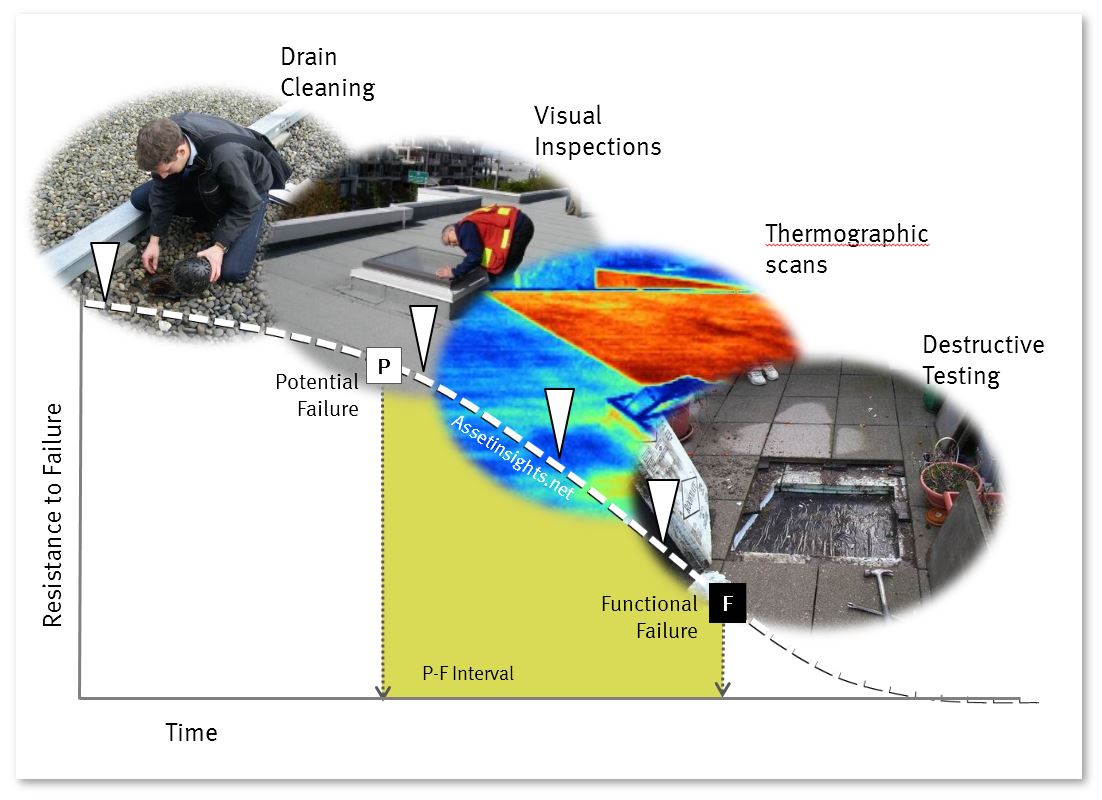 Fig. Different types of maintenance activities at various life stages of an asset.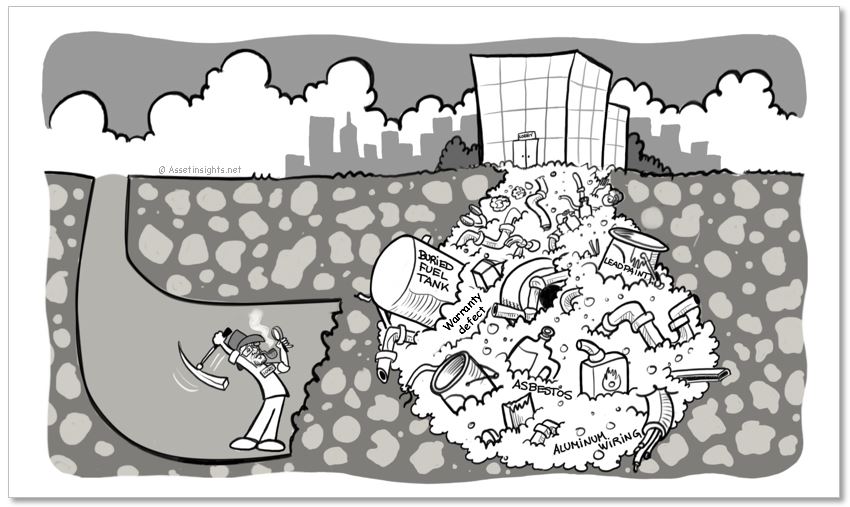 Fig. I. Care is using destructive testing to reveal the hidden stuff going on in the iceberg under the surface (latent defects, concealed conditions, lagging indicators, legacy problems, root causes, back-of-house problems, interval censoring, covert failures).



Fig. Predictive maintenance (PdM) technologies along the P-F Curve in relation to Potential Failure (P) and Functional Failure (F).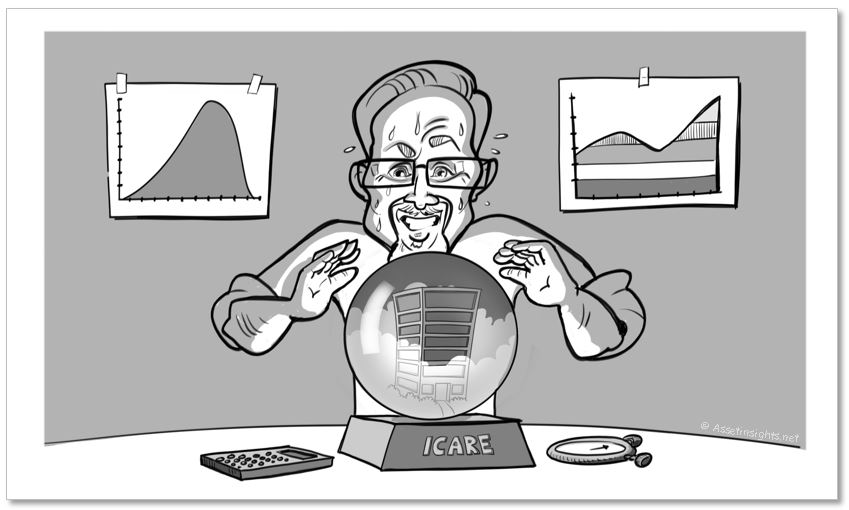 Fig. I. Care is trying to use a crystal ball to make forecasts about the deterioration of his assets.