Positive skewness has two applications in the field of asset management:

---
1. Probability Distributions for Asset Service Lives

Asymmetry (skewness) in a probability distribution to the left (positive) of the mean.
In the Iowa Survivor Curves, this type of curve is referred to as Left Modal.

Negative aging: The longer the component has been in service, the less likely it is to fail. Here, the hazard function decreases for larger values of t. This makes sense when individual components vary in quality: poorly made components usually fail early, so anything that has been in service for a long time is likely to be particularly robust and will usually survive even longer.

Class 2: Right-Modal Curves ("R" Curves)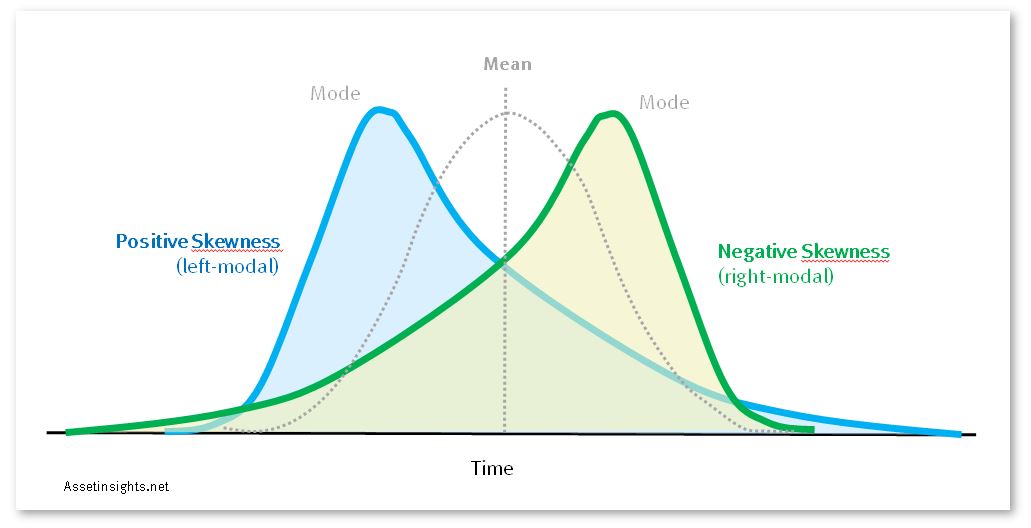 Fig. Comparison of positive skewness ("blue" curve) and negative skewness ("green" curve) on a probability distribution.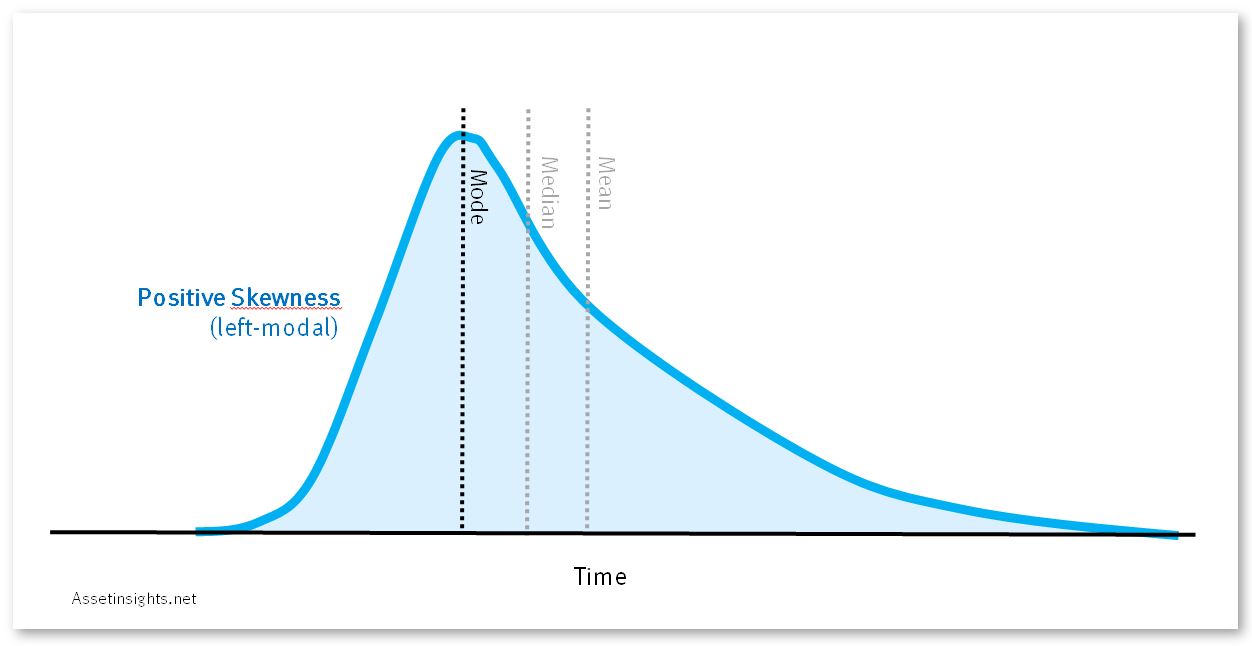 Fig. Generic left-modal curve (with positive skewness)

.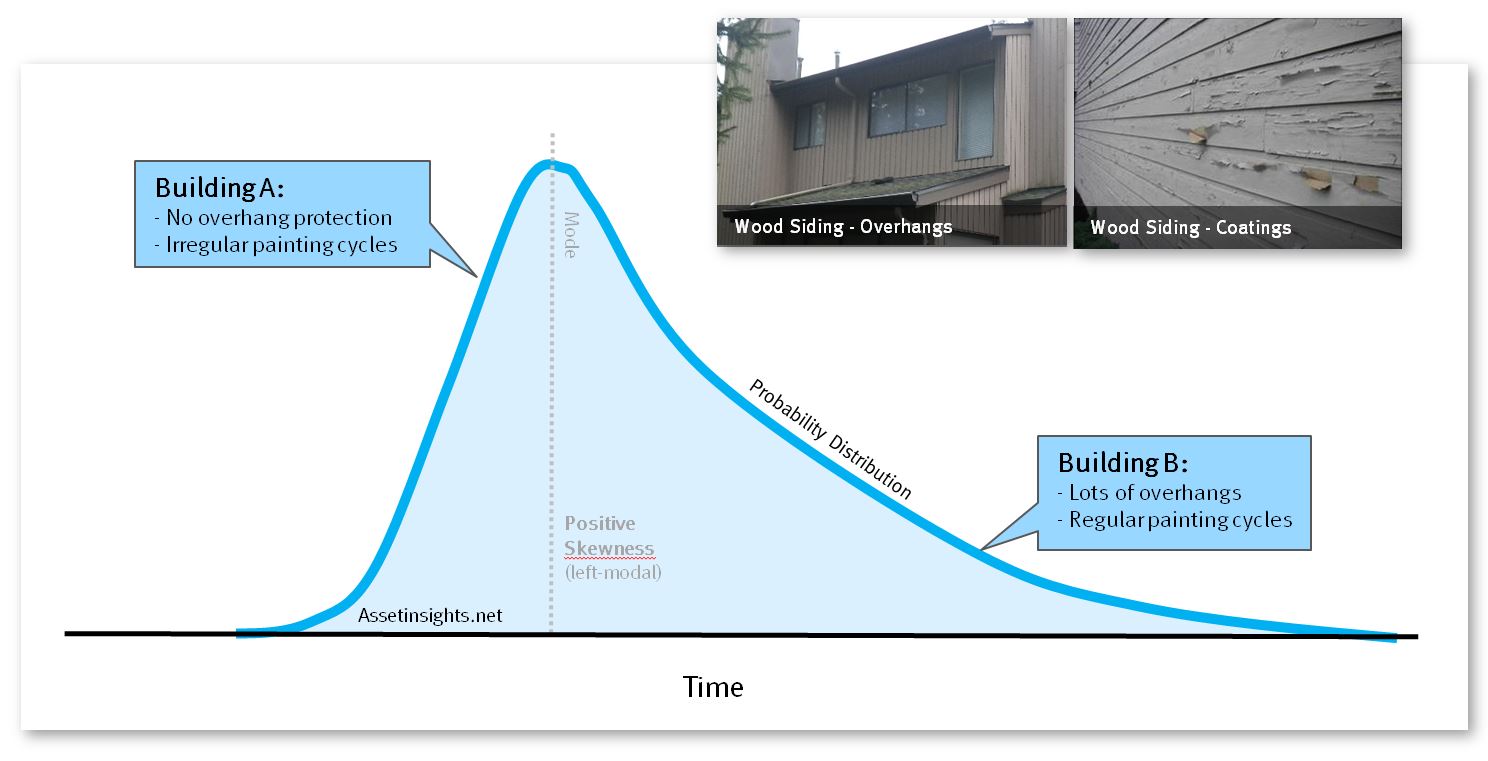 Fig. Example of the probability distribution along a left-modal curve (positive skewness)

.


---
2. Project Distributions in a Planning Horizon



A front-end loading on a tactical plan or a strategic plan or a funding model represented by a moving average graph will have negative skewness.

Funding Models

-

1) mean, 2) standard deviation (variance), 3) skewness and 4) kurtosis.
---
2. Project Distributions in a Planning Horizon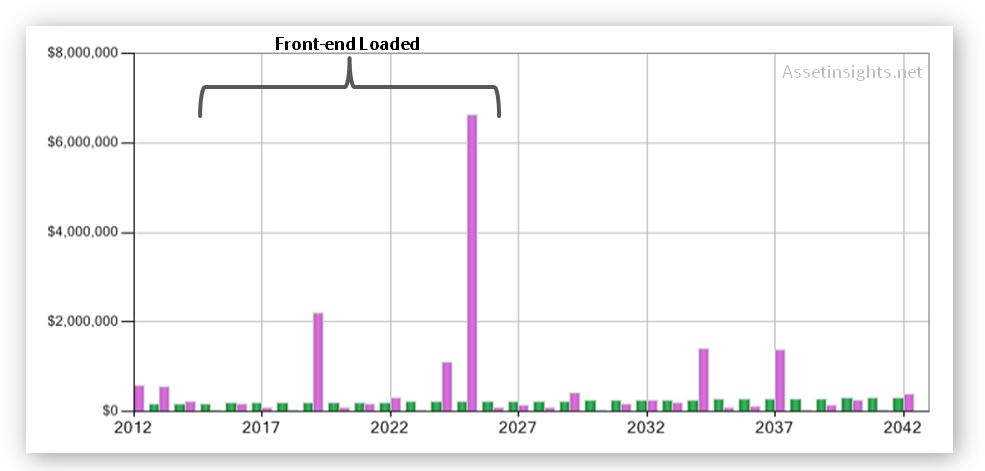 Fig. A strategic planning horizon with positive skewness resulting from front-end loading of forecast capital expenses.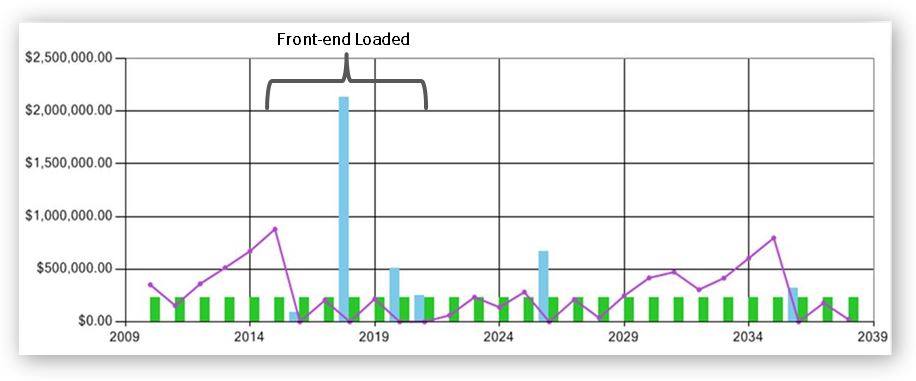 Fig. Front-end loading on a funding model, which results in positive skewness.