A group of facilities managed by a single individual, organization, owner group.

A portfolio can be located on a single site or on multiple sites in varied geographical regions.


---
Composition


A portfolio is also made up a of composition of numerous items, such as:

Across one or more

Climate Zones.

Across one or more Seismic Zones (hazard areas).

Across one or more time zones.

Across one or more occupancy categories.


Across one or more jurisdictions (political-legal).

Building Age Cohorts

Single management or multi-management teams

Mission Criticality Rankings

Fuel type availability in different regions (gas, steam, propane, etc)
---
Analysis methodology/Questions


Listed below are questions to elicit data on a portfolio of buildings:

1. What is the current ratio of freeholds to leaseholds in the portfolio? Is there a sense of the optimum ratio (say, 35:65)?
2. Are there any significant freehold acquisitions and/or leasehold extensions contemplated within the next fiscal cycle?
3. Which department/party is the gatekeeper and custodian of the master lease schedule with the mix and status of leases, such as ground leases, gross and net leases, capital and operating leases, single and multi-tenant leases, etcetera?
4. Is the Company named in any significant disputes, pertaining directly to facilities and property, that are being adjudicated by 3rd parties, such as the courts, mediation, arbitration, etc?
5. Is counsel consistent for the entire portfolio or engaged ad hoc on the basis of geographical and jurisdictional needs? Similarly, are there standing order agreements and rosters with the other domains, such as the commissioning of engineering reports.
6. How many of the leaseholds are deemed bondable leases (absolute triple net)?
7. Are there any ground leases where a facility has been constructed or the site remains undeveloped?
8. Is there a matrix (or other tool) to map the nuance of lessee obligations in the range of "modified net leases" negotiated in different jurisdictions, at different times, with language vetted by different counsel.
9. Is there reasonable clarity on the timetable of significant capital renewal projects (roofs, HVAC, etc) relative to lease expirations – that is life-to-lease reconciliations?
10. Is there awareness of any neighbouring development plans (or emerging regulatory changes) that could restrict the use of any of the sites in the future or they could be devalued as a result of the activities of others.
11. Does the board/executive receive regular reports on key performance indicators for the freehold property (such as FCI, EFCI and FNI)?
12. Is there corporate awareness and interest in pursuing ISO 55000?
13. Is there a software platform to track and manage the facilities and property portfolio - CMMS, FMS, etc? How is legacy data archived? Has historical data been migrated into the platform for aggregation analysis, trend analysis, etc?
14. Has there been any permissive wasting in the leasehold portfolio that resulted in a cause of action. Is there awareness of, and any attempts to quantify, any permissive wasting in the leaseholds.
15. Is there awareness of the quantum of deferred maintenance (if any) in the freeholds? Has FCI or other such key performance indicators been used to quantify and benchmark the backlogs.
16. What is the capital planning horizon (that is, the window for capital forecasting)? Is this consistent across the portfolio or differs by jurisdiction and by the scope and complexity of the individual facilities and properties.
17. What are the measures for differentiating Capex from Opex – capital cost threshold, function threshold, interval threshold, hybrid?
18. What are the procurement thresholds for sole sourcing and competitive tendering of work on the facilities?
19. With reference to the long-range stewardship of the freehold and leaseholds, is there clarity and consistency on the "strategic" horizon and "tactical" horizon. For example, strategic is set at 30 years, tactical at 10 years, sub-tactical at three years and operational at one fiscal year?
20. Is there a conscious pursuit of run to failure (RTF) on any assets with the intent to redevelop rather than reinvest?
21. Is there a "measurement register" of all the spaces and corresponding occupancies within the spaces – interior/exterior, public/private access; commercial/industrial, front-of-house, back-of house, etc?
22. Where do facility operations rank in business costs after wages?
23. Has property historically had difficulty making it onto the boardroom agenda. Has there always been a strategic awareness around property?
24. Are there concerns about inefficiency in use of property with latent property value to be unlocked?
25. Is there an asset register including, for example, a list of all the roofs on all properties, their type, their chronological age, their useful service life, their measured areas.
26. Do the facilities have a replacement reserve fund for capital projects such as roof renewal – either as individual reserves or commingled into a portfolio, or sub-portfolio, reserve?
27. Is funding allocated to facilities on a consistent measure such as balanced scorecard, planning balance sheet, etc?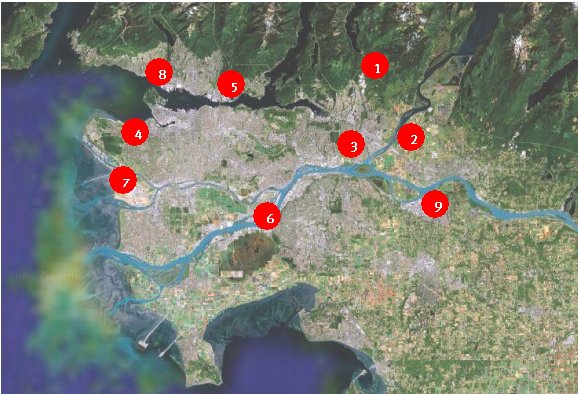 Fig. A geographically distributed portfolio under a single management team within one climate zone, one seismic zone and one political-legal jurisdiction.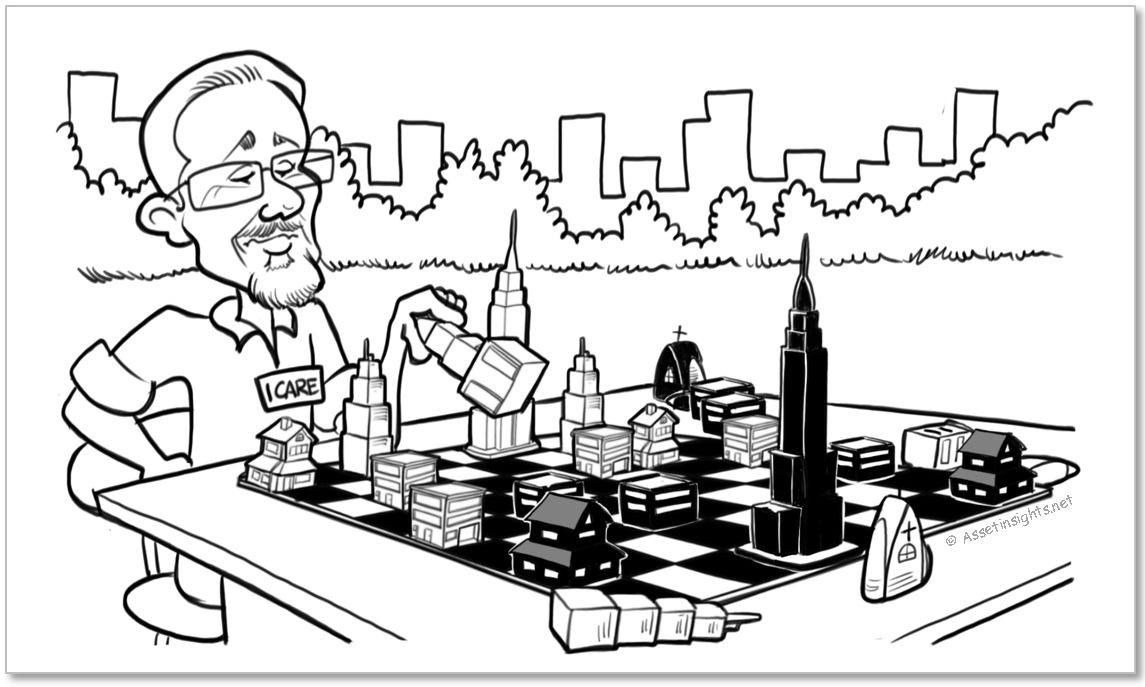 Fig. I. Care is strategizing in order to efficiently and effectively allocate the limited resources across a portfolio of buildings.