The logistical arrangements whereby one activity (such as a routine maintenance task) is being coordinated with another to leverage best efficiencies.

For example:

Inspection of balcony waterproofing at the same time that access required into all suites for the annual test of the fire alarm devices.
Inspection of the exterior sealant while the window washing crew is mobilized with bosun chairs.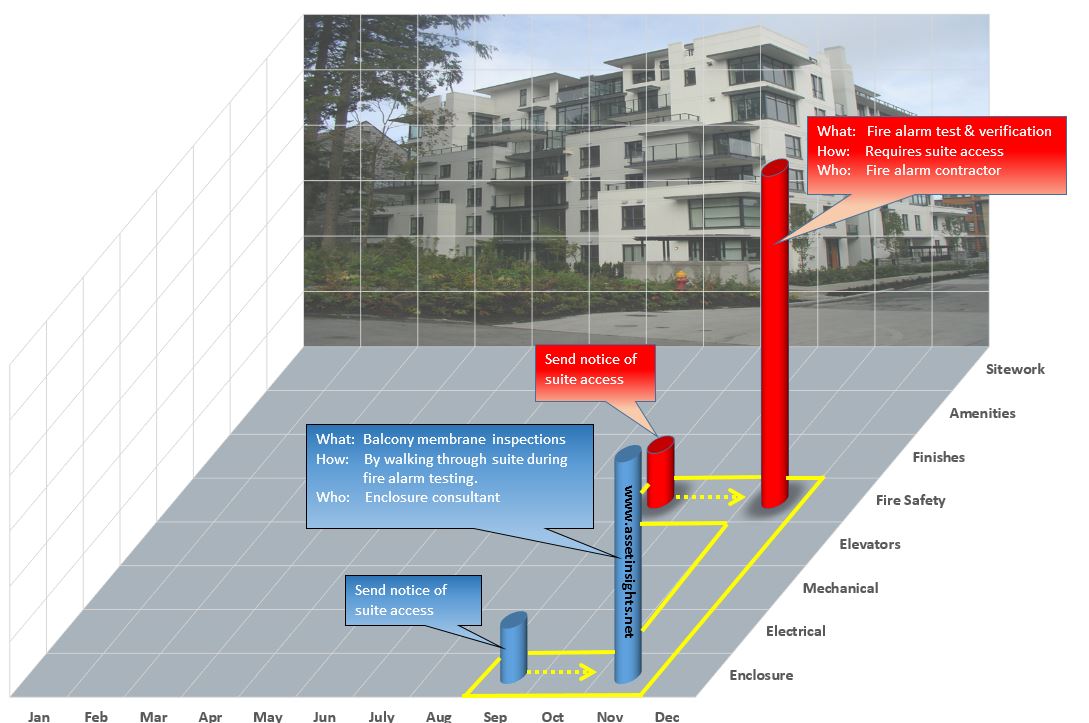 Fig. Bundling of maintenance tasks to achieve optimal efficiencies and cost effectiveness.