One of three types of "condition" contemplated in asset management: a) physical condition; b) demand condition; c) functional condition.
---
Causes of Deterioration

Loss in the value of assets due to exposure to elements and wear & tear associated with their storage and use.

The degradation of the facility, its systems and its assets as a result of exposure to:

Action of the elements,
Wear & tear, and other
Environmental factors.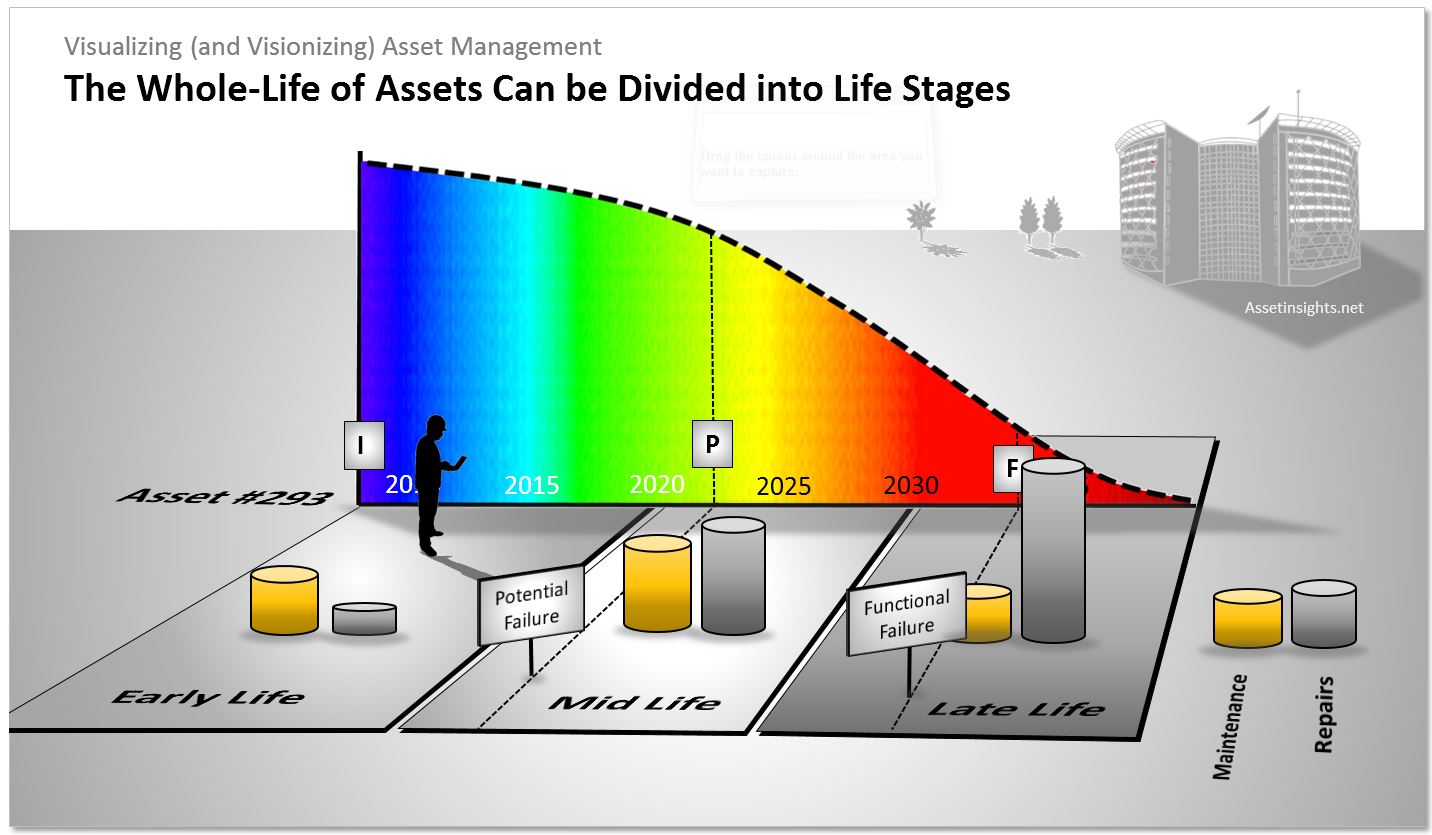 Fig. The gradual degradation of assets over their design life.