Also referred to as the "technical context".

One of the facets in the context of the organization.



---
"Knots" in the Physical Context


Listed below are some examples of problems in the physical context of an organization:

Aged and obsolete assets
High levels of deferred maintenance
Unreliable equipment
Retiring technical experts
Unknown asset failure modes

---
Tools for the Administrative Context


Listed below are some of the tools to assist the asset management team with the management of the physical context: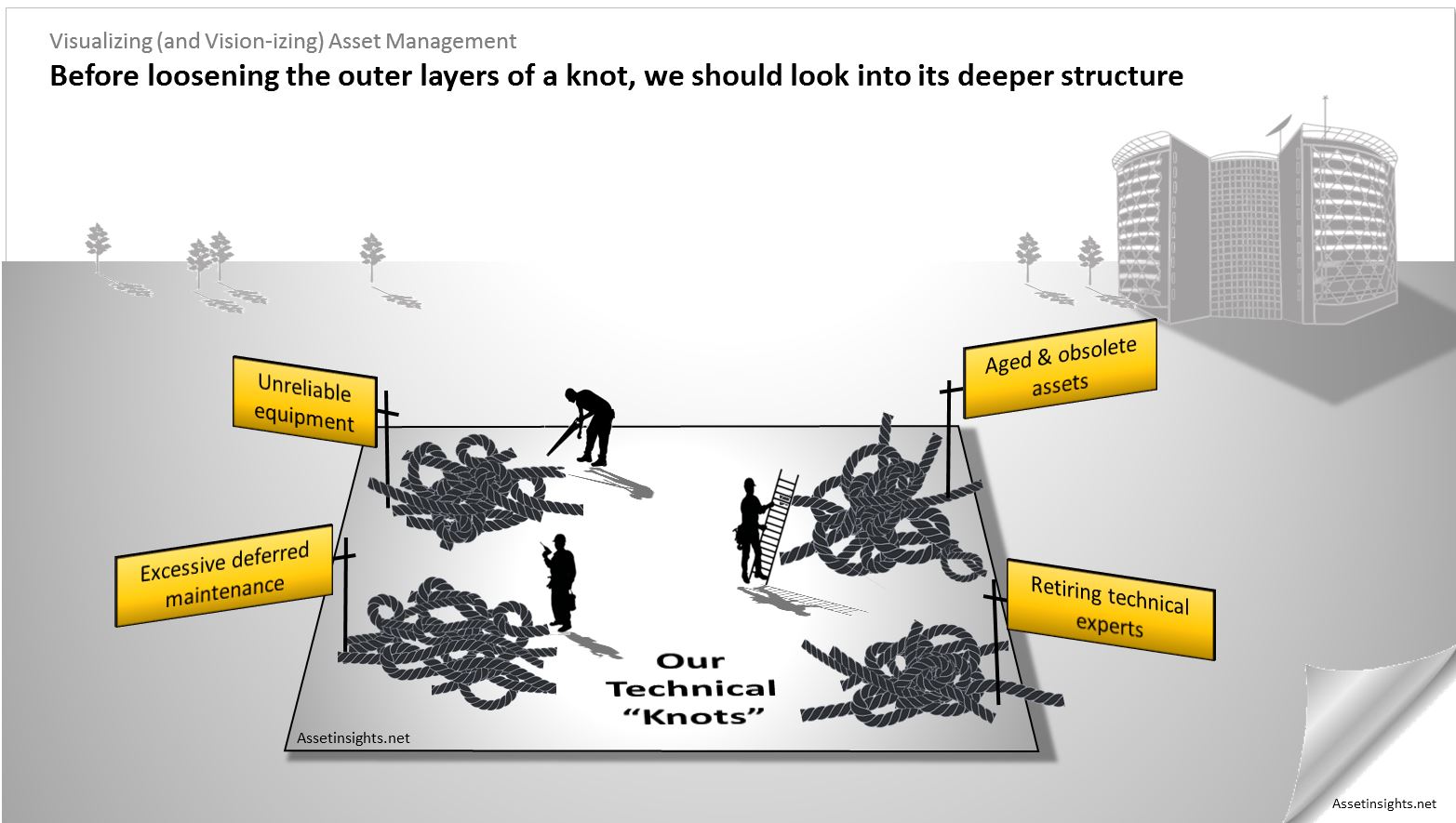 Fig. Before attempting to loosen the outer layers of a "knot", we should first look into its deeper structure

.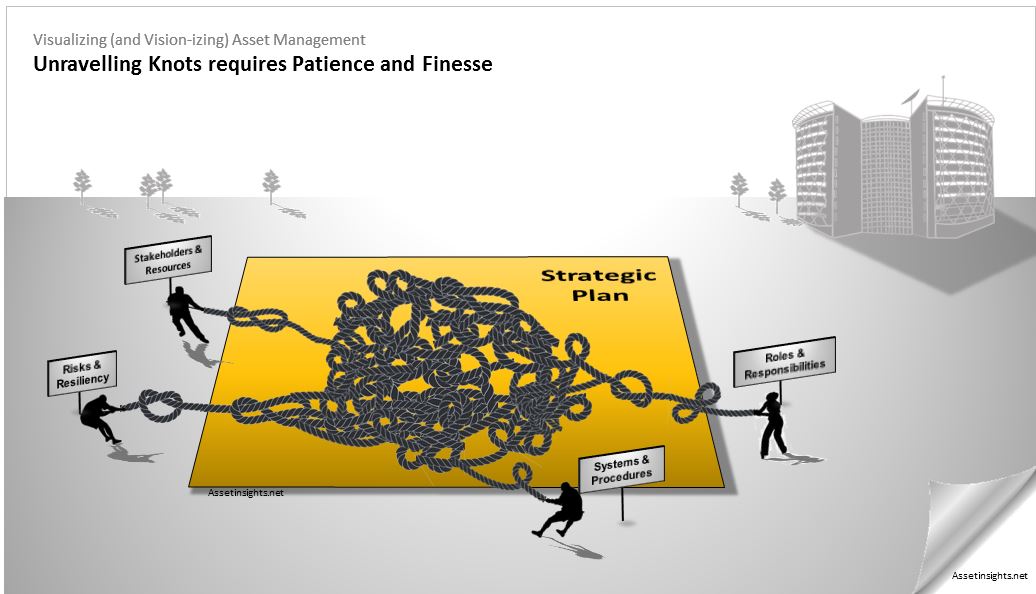 Fig. Organizational "knots" (problems) require patience and finesse to untangle them -- or they will get even tighter.
Do you know how to untangle the knots in your organization?