These are projects, typically large capital projects, that are carried out in multiple stages rather than as a single coordinated project.


---
Examples


Listed below are some examples of phased projects:

The sealant will be renewed on the south elevation in the first year (2015) and then on the other elevations in subsequent years (2016, 2017 and 2018).

Will paint the hallways on the 1st-12th floors in 2014 and on the remaining floors in 2015.

Our townhouse complex is a phased development that was constructed over several years. Therefore we scheduled our roof replacement schedules into phases to match the respective construction dates.


---
Evaluation


Some of the merits of phased projects are listed below:

Some of the limitation of phased projects are included below:

The owners will likely pay more over the long term due to the re-mobilization of contractors.
Protracted nuisance factor
Some risk of failure of the incomplete work while waiting out the period between the phases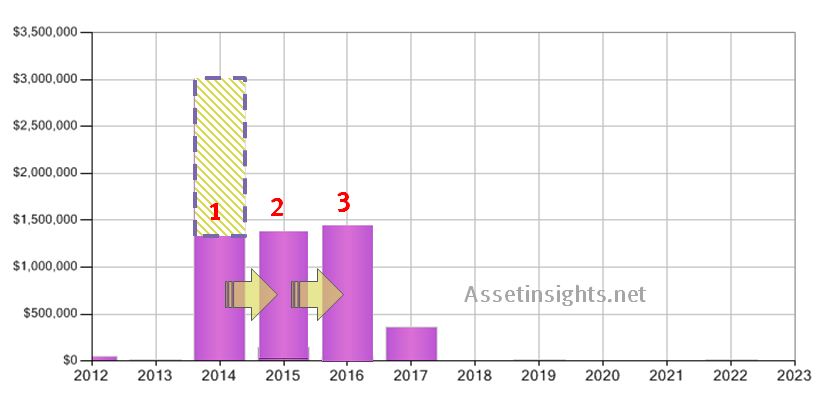 Fig. A project implemented in three phases distributed over three consecutive years.