A disposition/outlook towards a negative and unfavourable view based on the worst-case scenario, typically relative to a future event or future state over a planning horizon.

Pessimism is generally applied to:
Pessimism is characterized by a systematic tendency (bias) towards the following:

Expecting unrealistically low benefits from a course of action.
Underestimating the likelihood of positive events.
Overestimating the likelihood of negative events.

Fig. Subjectivity and bias always play a role when people are involved in decision-making.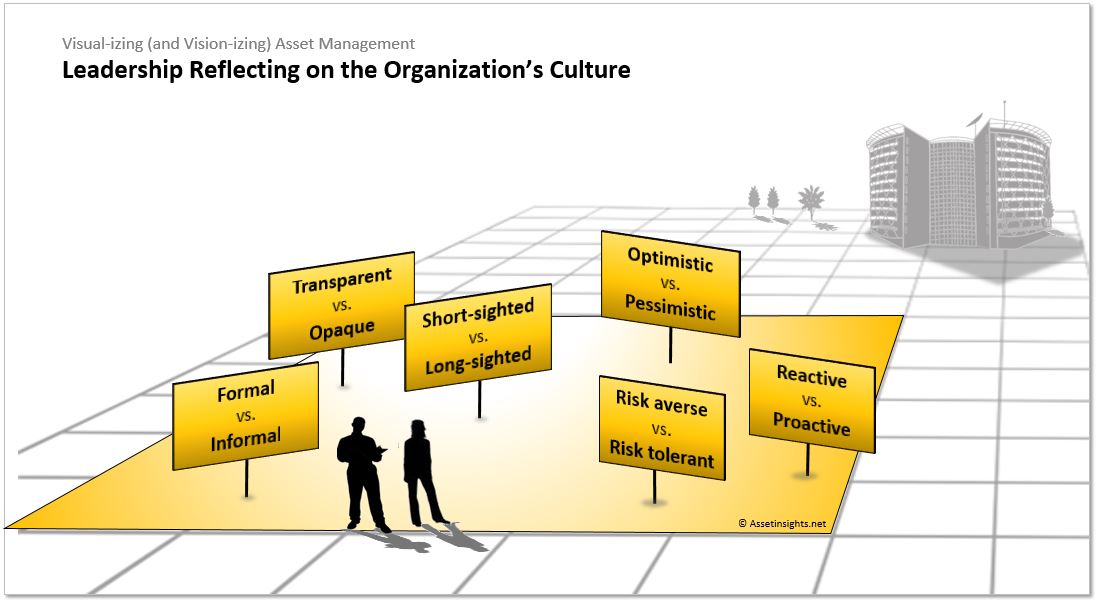 Fig. Leadership reflecting on the different manifestations of the organization's culture.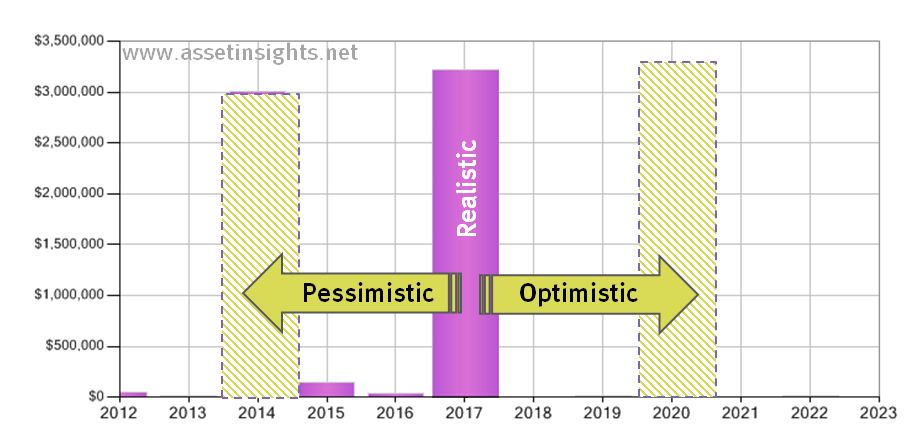 Fig. Comparison of optimistic, pessimistic and realistic projections of a future event.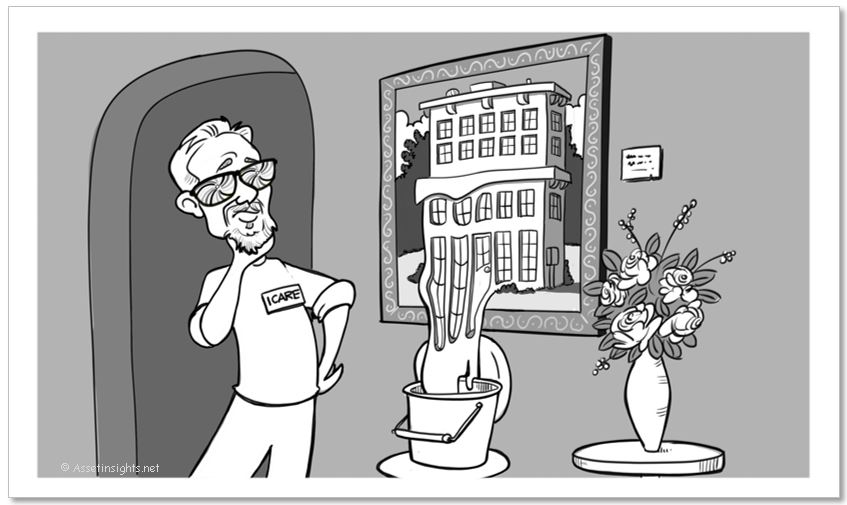 Fig. I. Care is not sure whether his building is melting or if it is his psychedelic glasses. In brief, is he being optimistic, pessimistic or realistic about his building?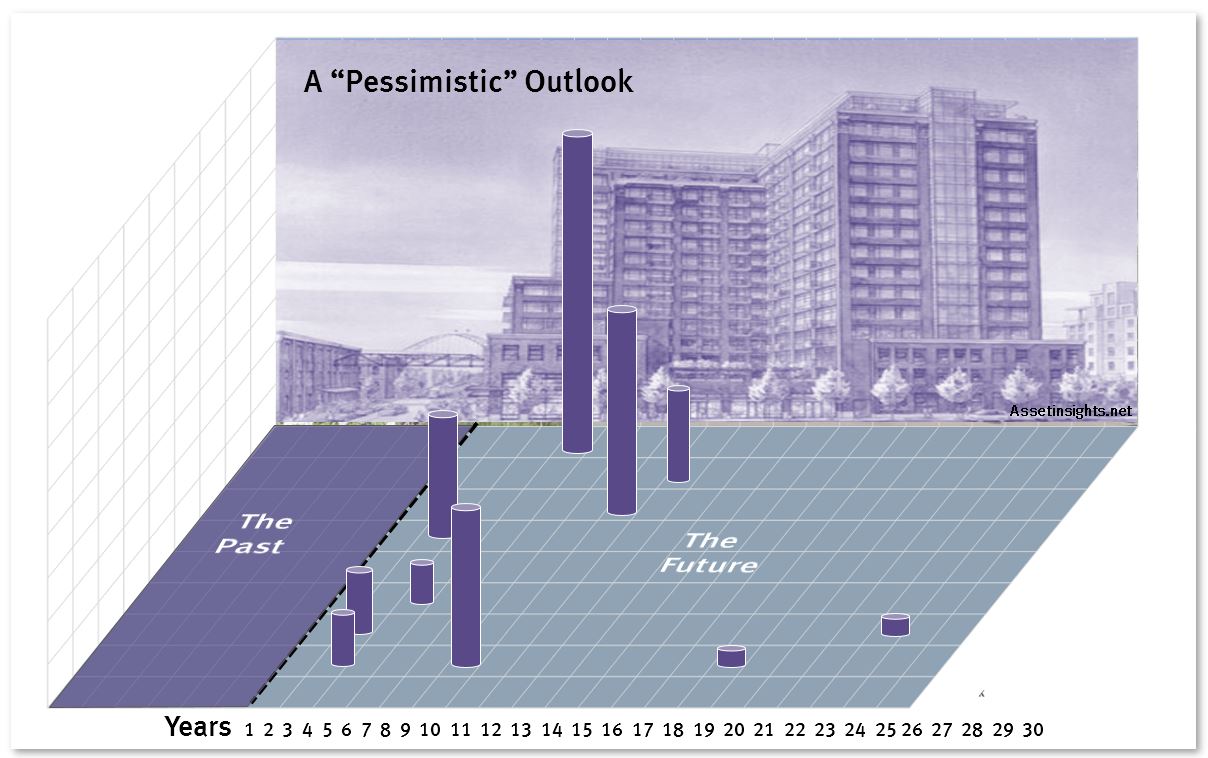 Fig. A tactical plan with a pessimistic outlook of the future where all costs are heavily front-end loaded.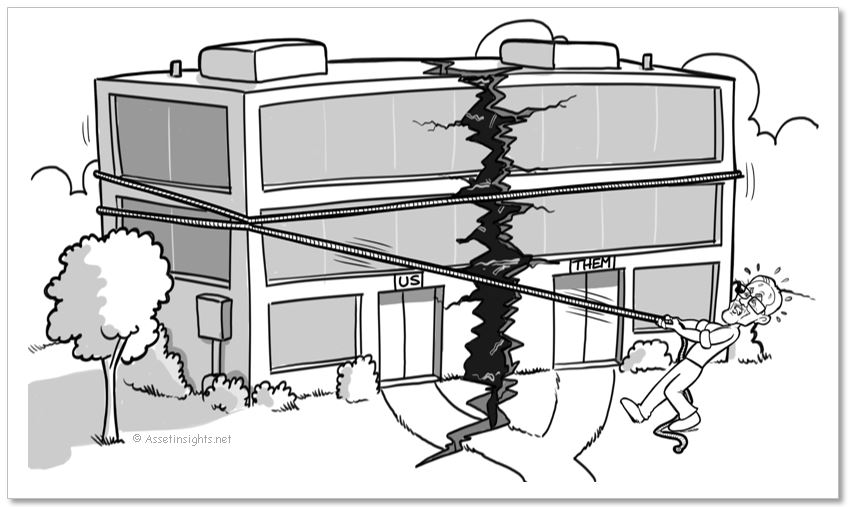 Fig. I. Care is reconciling the conflicting opinions and interests of the different owners and stakeholders, including positions that are dichotomized as: reactive vs. proactive; optimistic vs. pessimistic; short-sighted vs. long-sighted; etc.