Key Performance Indicator KPI)
The level of productivity or efficacy achieved or expected of an asset in order to meet the organization's objectives. The return on asset (ROA).
For example:
The pump needs to run 24 hours every day in order to bring water to the suites.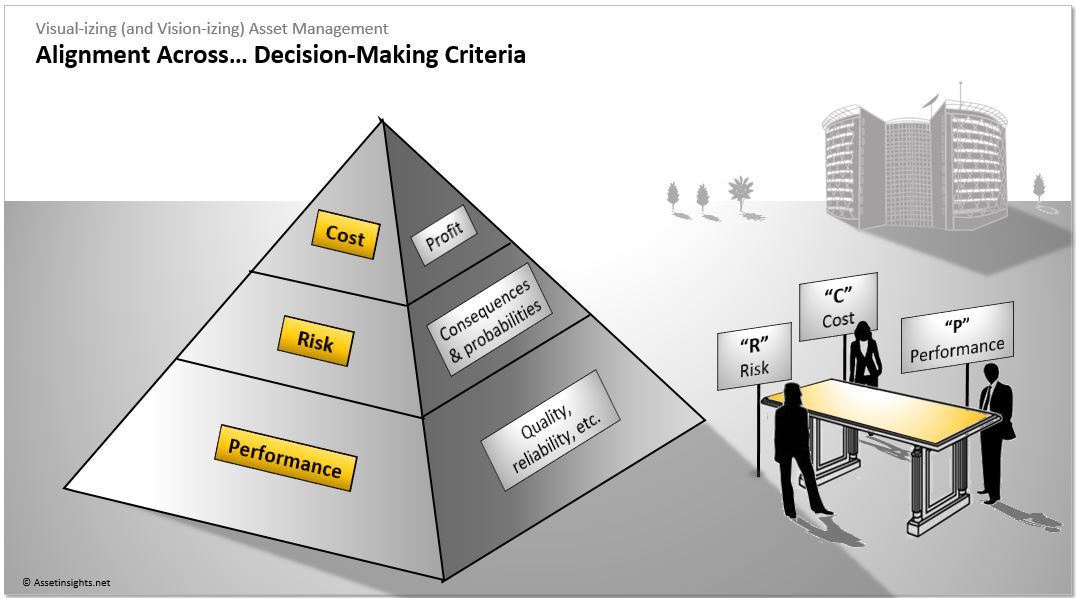 Fig. Alignment across different decision-making criteria (such as risk, cost and performance) is required for ISO 55000 conformity.



Fig. Subjectivity and bias always play a role when people are involved in decision-making around risk, cost and performance.