A standard for the optimized management of physical assets.

Developed in the UK in 2004 and revised in 2008. Now being replaced by ISO 55001.

Over the past decade, PAS 55 has proved to be successful in a variety of industries that manage physical assets, such as: transport, mining and process manufacturing.

PAS 55 is structured to interlock with other standards and frameworks, such as ISO 90001 for quality management

Applying the principles of PAS 55


can help the owner group demonstrate a high level of professionalism in whole life cycle management of its physical assets.
Establish an asset management system to optimally and sustainably manage physical assets

Implement, maintain and improve an asset management system

Comply with asset management policy and strategy

Demonstrate compliance to others

Seek certification/registration of your asset management system by an external organization

Make a self-determination and self-declaration of compliance with this PAS.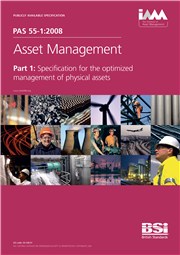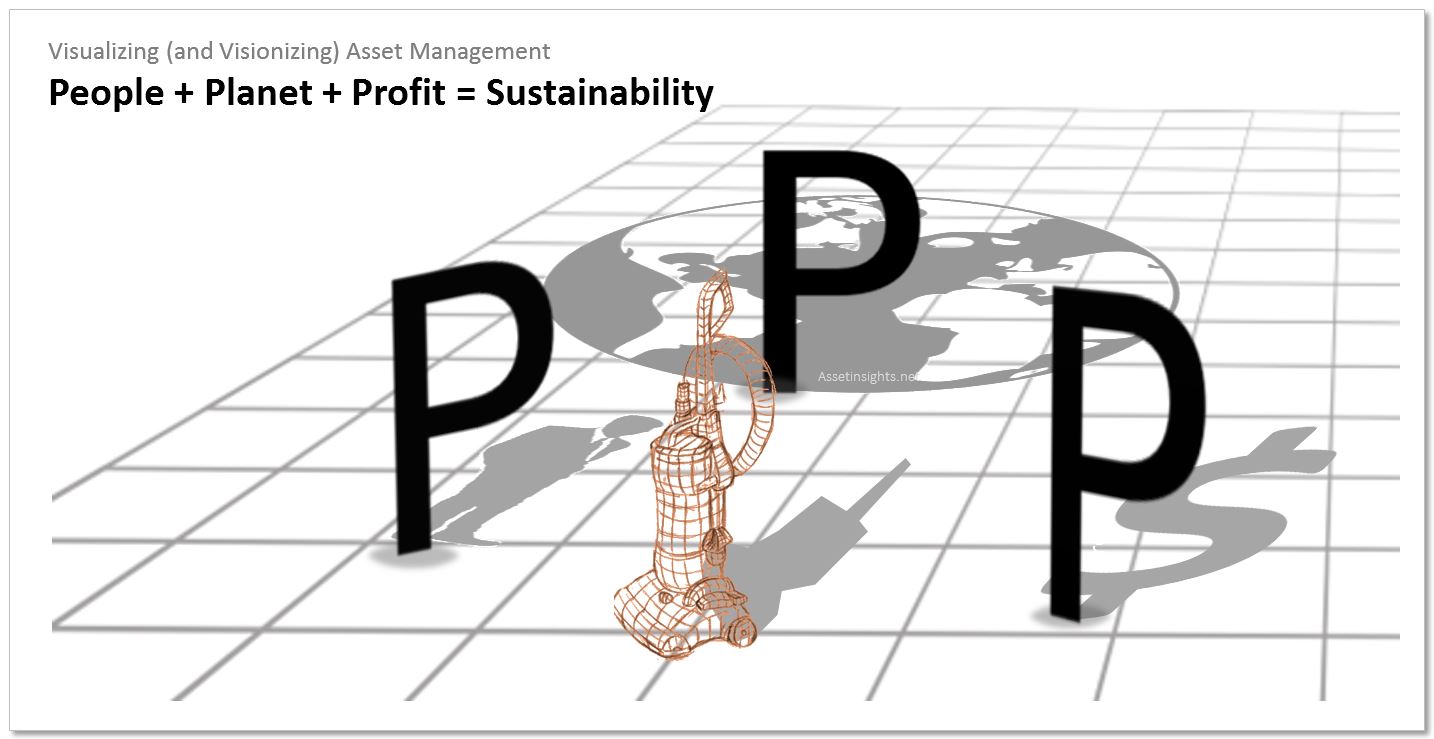 Fig. People + Planet + Profit is the triple bottom line of sustainability.