Also referred to as: "the Asssociation" or "Corporation".

The entity, person or group of persons who collectively own the assets in a building and make decisions and set policy about the maintenance, repair and renewal of the assets.

The owner group meets periodically and makes significant decisions at:

The owner group elects a board of directors to make day-to-day decisions about the building.



---
Roles and Responsibilities
Listed below are some of the primary roles and responsibilities of the individual owners/residents:

Ensure adequate care is taken around the assets.
Ensure that the assets within the units and adjoining common areas are not misused or abused
Allow access into their homes to carry out certain maintenance tasks
Promptly report any maintenance problems to the organization
Other

Fig. Owner's attending a general meeting to make decisions about operations of the building.

---
Read Articles

See also:
Space users
Tenants
Residents
Compare with:
---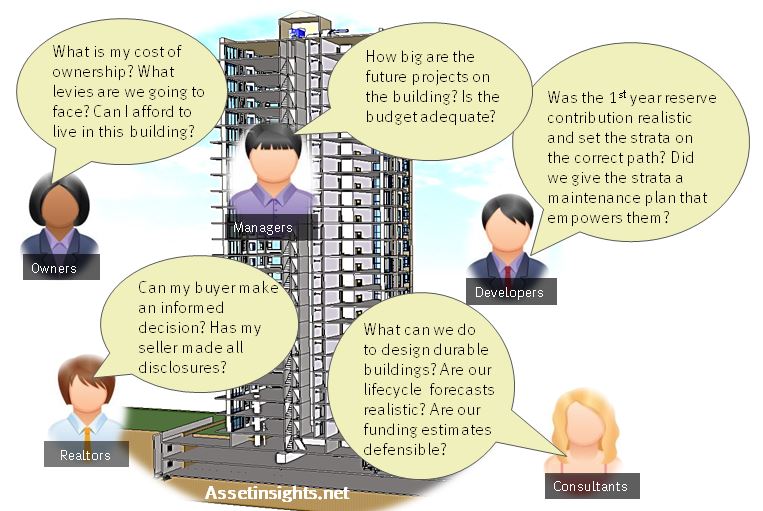 Fig. Some of the key stakeholders associated with a building, including the owners, managers, operators and agents.




Fig. Every stakeholder has a perspective. ISO 55000 (ISO 55001) helps to align these with corporate and asset management objectives.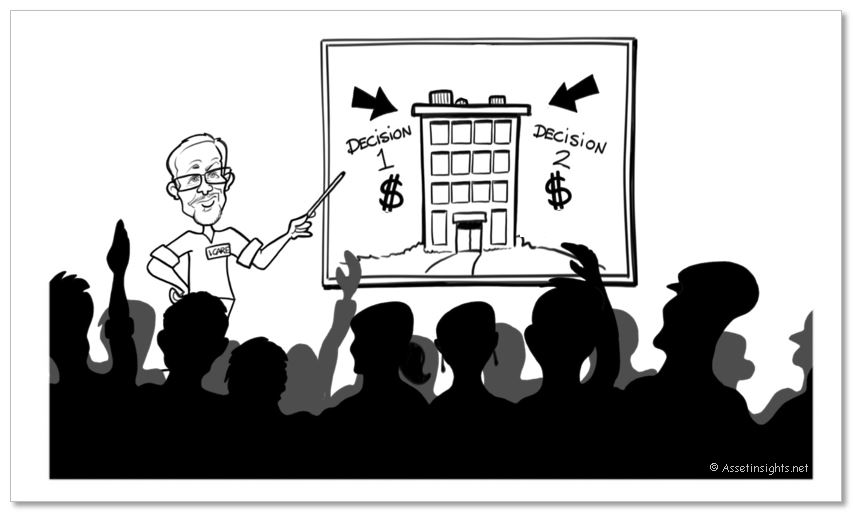 Fig.
I. Care is trying to get the board to review alternative and to reach a decision at their meeting.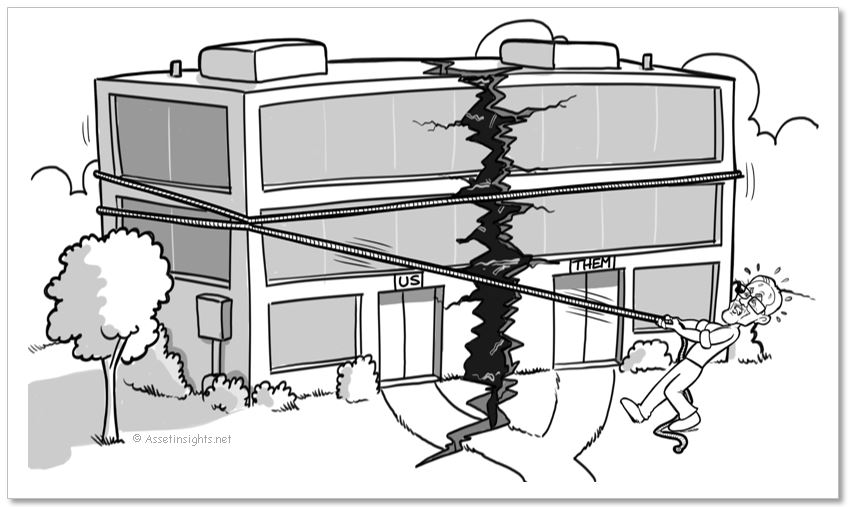 Fig. I. Care is reconciling the conflicting opinions and interests of the different owners and stakeholders, including positions that are dichotomized as: reactive vs. proactive; optimistic vs. pessimistic; short-sighted vs. long-sighted; etc.