The effect of one system casting a "shadow" over the other system due to its relatively significant cost.

The enclosure system has a tendency to overshadow the other system of building relative to the capital costs of asset renewal.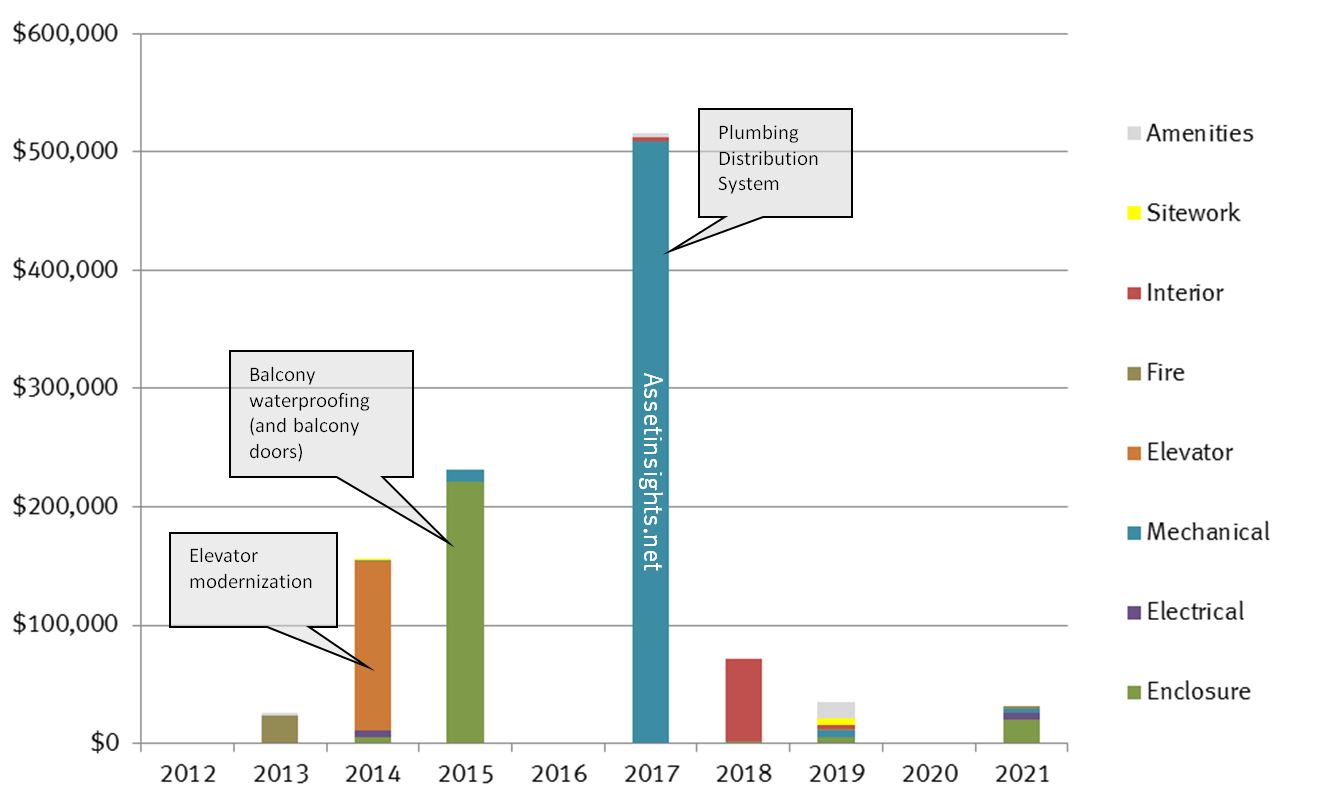 Fig. Demonstration of how the enclosure system (shown in "blue") overshadows the other systems over a 10 year tactical planning horizon.