One of a variety of different types of intervals (time periods) between events.

A report that displays all the intervals of events that are occurring over a specified planning horizon.

Listed below are the various types of intervals that will overlap and interest on a planning horizon.


Overlapping intervals may occur as either:
Micro Cycles, Meso Cycles and Macro Cycles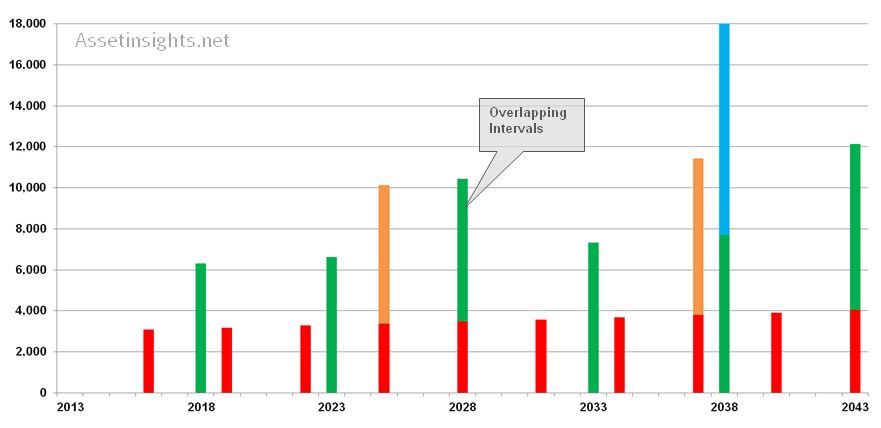 Fig. Overlapping intervals shown in different colours ("red", "green", "orange" and "blue").




Fig. Fixed intervals in "red" (as subset of overlapping intervals).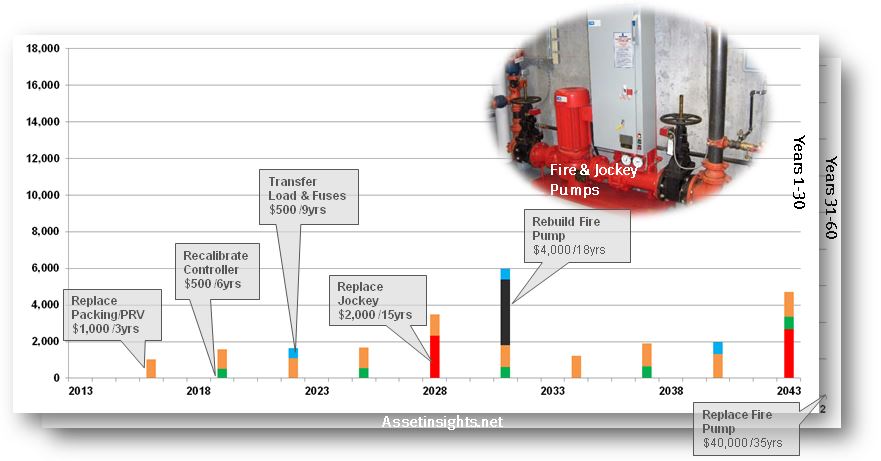 Fig. Overlapping intervals used to illustrate the cycles of maintenance on an asset.