The process of arranging for services, such as maintenance activities to be carried out by an external agent, typically a contractor, under the terms of a contract.
---
Concepts
Listed below are some of the concepts associated with outsourcing:
---
Evaluation
Some of the advantages of outsourcing are:
Better maintenance due to expertise of the service provider.

Access to specialists on an as-needed basis.

Lower capital investment on the part of the customer/owner as do not need to purchase equipment.

Managers can devote more time to other facets of the business.
Some disadvantages are:
Reduced in house knowledge development

Getting locked in with a single service provider.

The alternative to outsourcing is In-House Maintenance and autonomous maintenance.

Increased risk associated with monitoring of service providesr.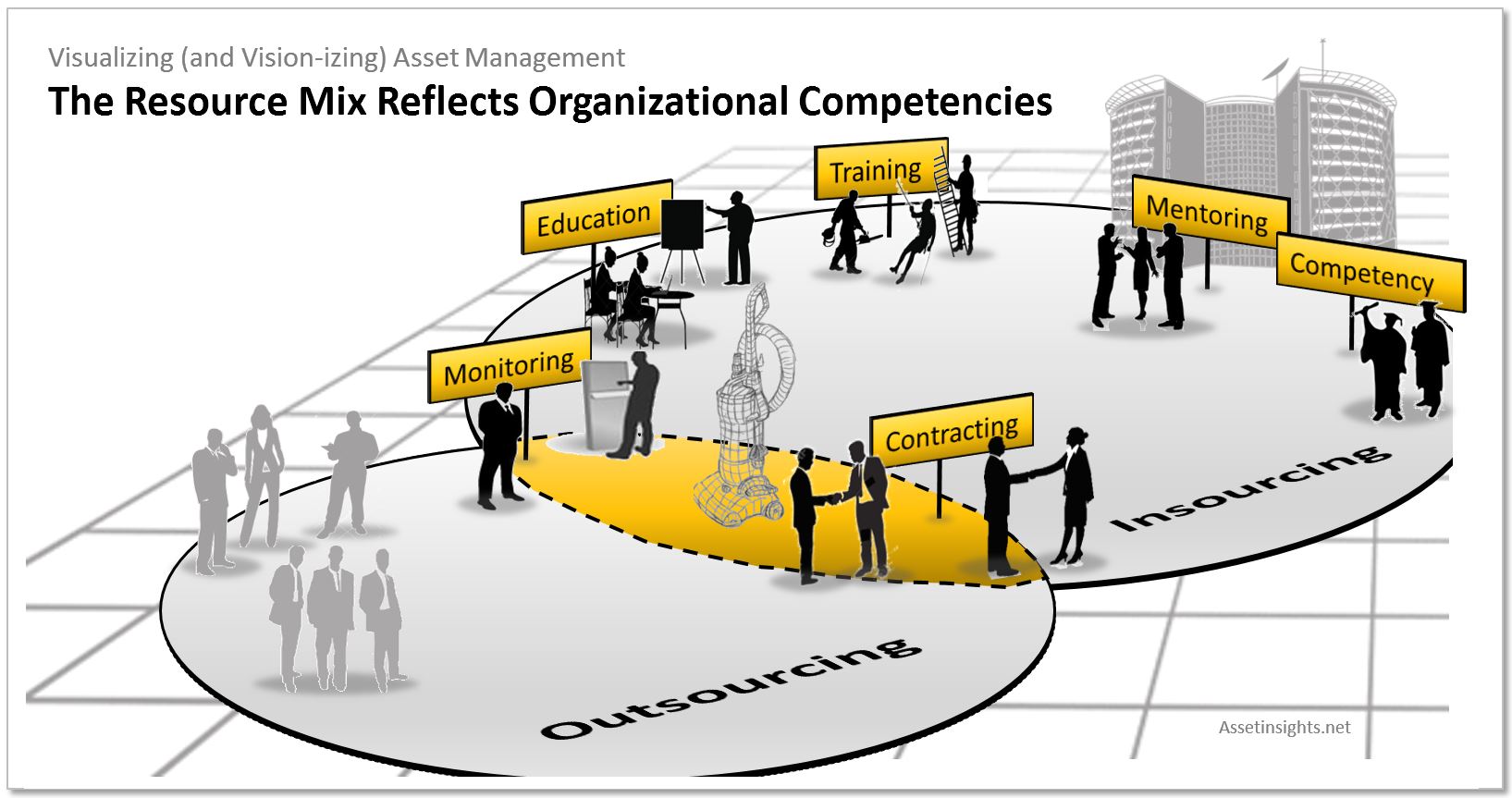 Fig. The resource mix should reflect the organization's competencies, which will evolve over time with education, training, mentoring and experience of the team.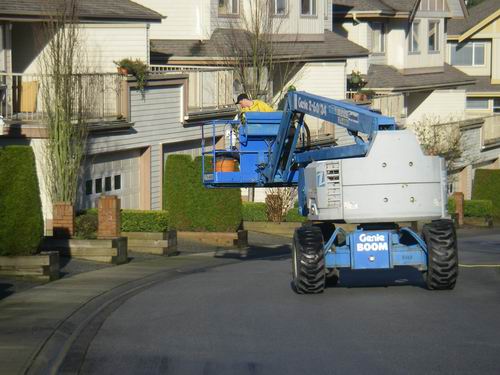 Fig. Outsourcing when specialized equipment is required to carry out a maintenance task.