A number in a set of data that is much larger or smaller than most of the other numbers in the set.

In statistics, a measurement which lies in an unusual or extreme location (deviates markedly) compared to the other measures in the data set.

Outliers have the effect of skewing the data.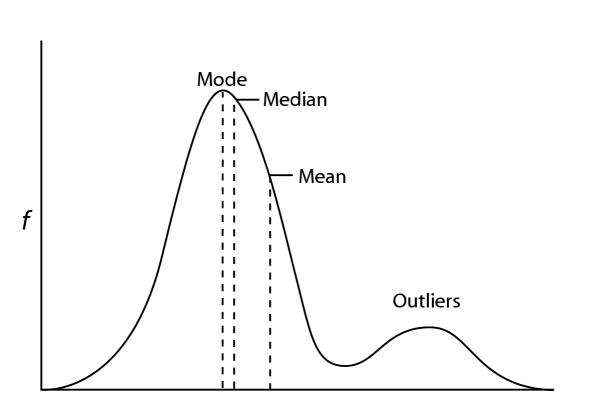 Fig. Outliers identified on a curve.