In time-based maintenance, this is the ideal (optimized) frequency for maintenance activities which is dependent on factors, such as

The literature recognizes a variety of different types of intervals any of which may be "optimal" if properly mapped to the assets in accordance with the maintenance mix.
Click on images to enlarge.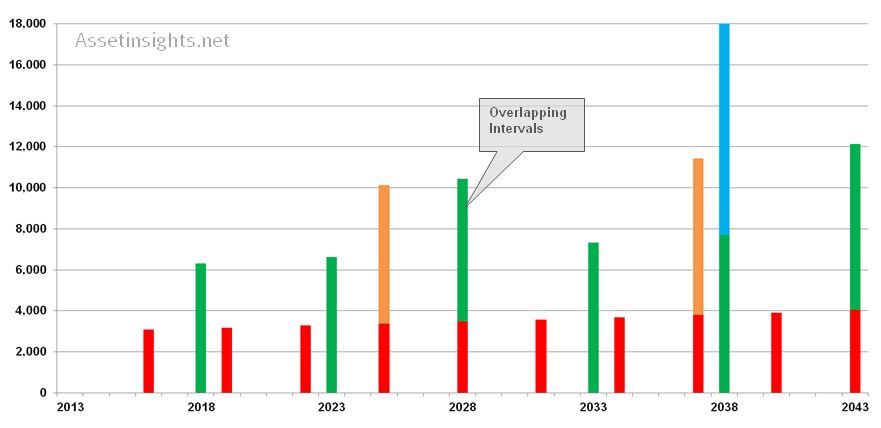 Fig. Overlapping intervals shown in different colours ("red", "green", "orange" and "blue").