Sometimes called an "Operations Budget".

The portion of a building's budget that is allocated for operating costs, which are frequently recurring expenses that arise during the course of a single fiscal year.

The budget is comprised of separate line items corresponding to each of the operating costs.

The operating budget is a key reference document for various kinds of studies.

Distribution of operating costs in a typical residential building:

Maintenance (eg. wash the windows) 20%

Repairs (eg. fix the broken lock on the gate) 10%

Capital reserve (eg., the roof in 10 years) 10%

Insurance and administration 20%

Staffing and miscellaneous 10%

Utilities – hydro, gas,

water/sewer, garbage

20%
---
Management of the Budget:
The full range of operating costs are summarized in an operating budget.

The budget corresponds to one fiscal year.

The budget is updated according to a budget cycle.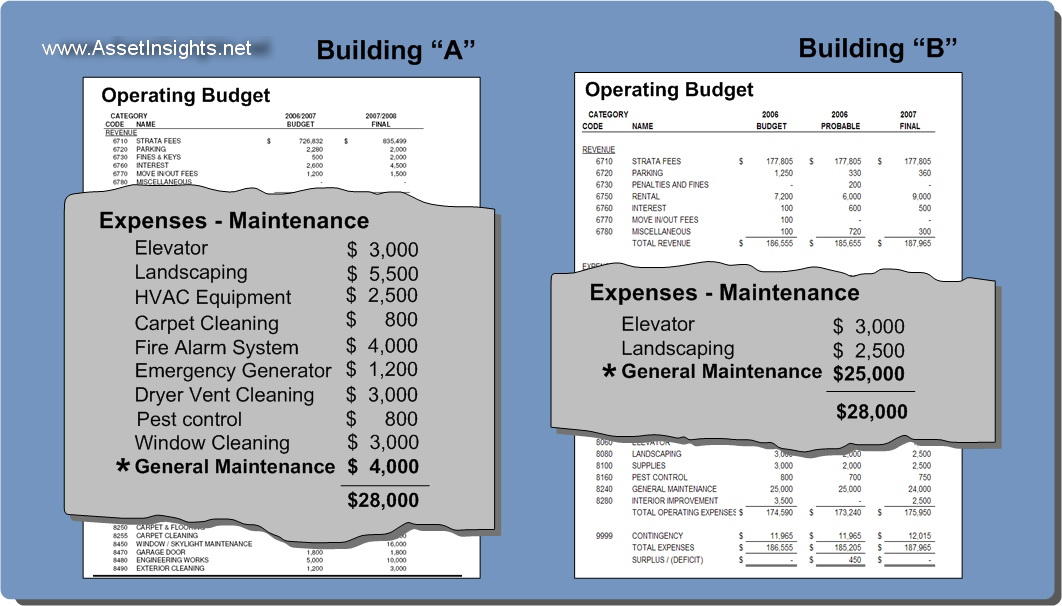 Fig. Comparison of budget line items in operating budgets.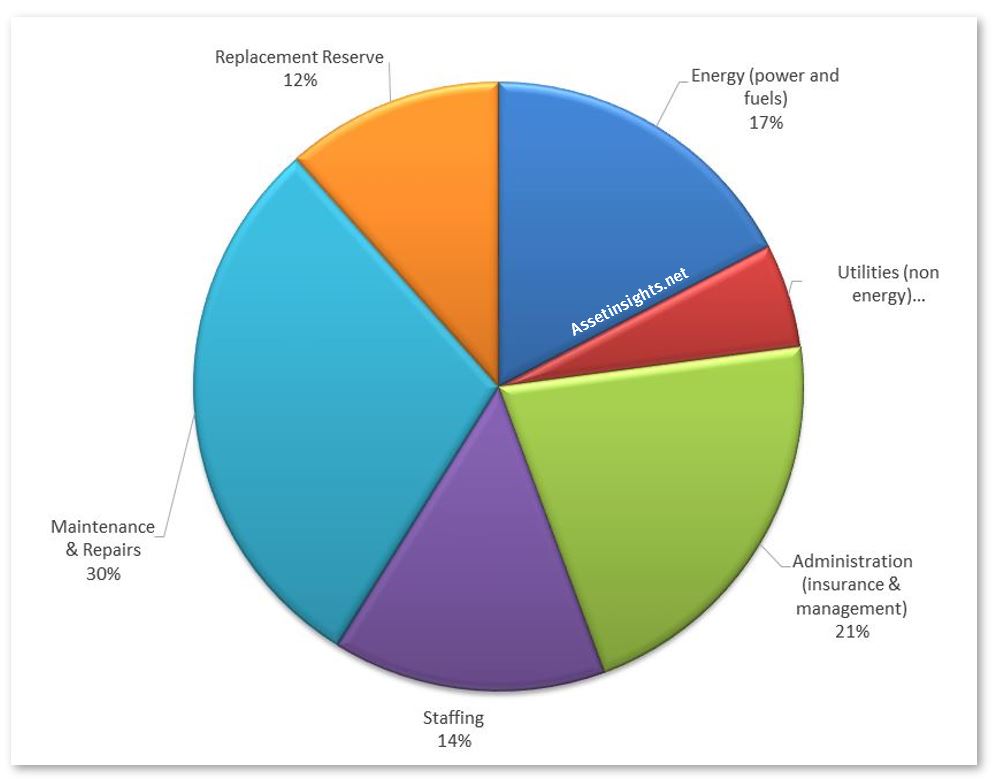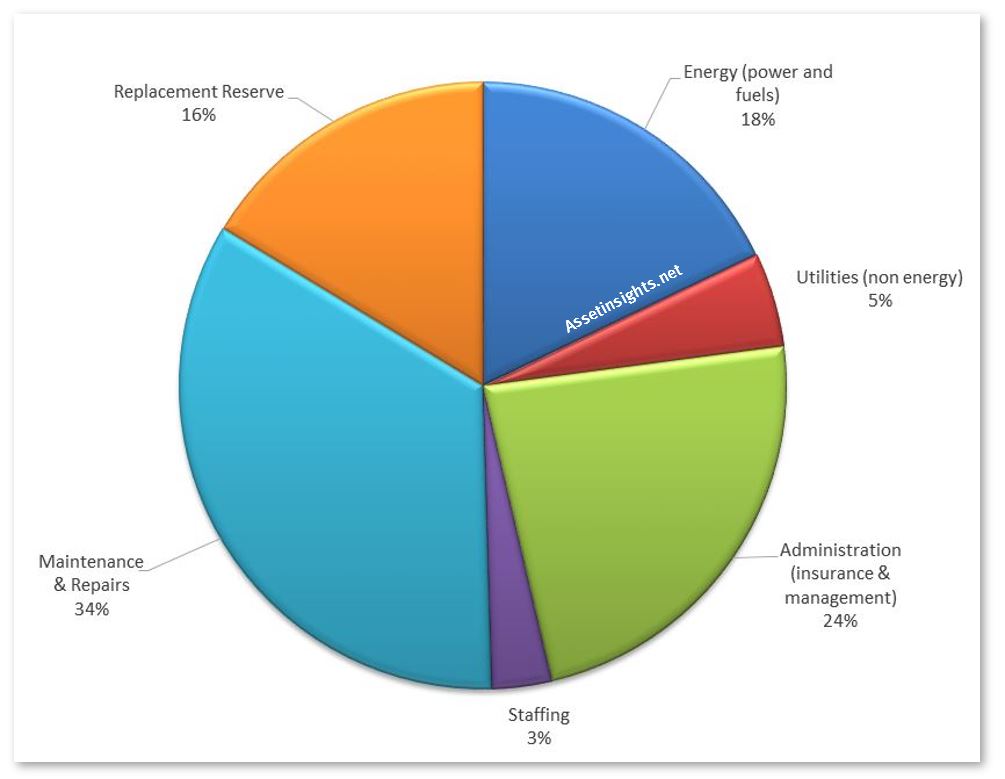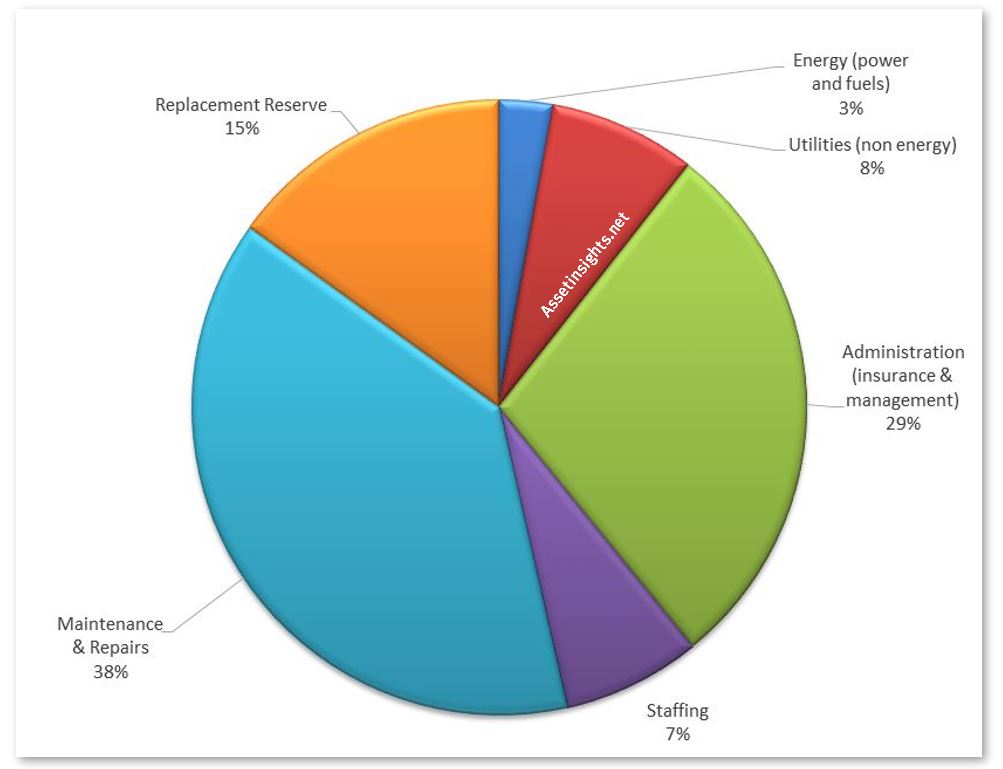 Fig. Comparison of the annual operating budget distributions for an average high-rise building (left), low-rise building (middle) and townhouse complex (right).

Fig. I. Care is trying to ensure that inflows match outflows, but this requires agreement on long-range stewardship, cooperation and teamwork.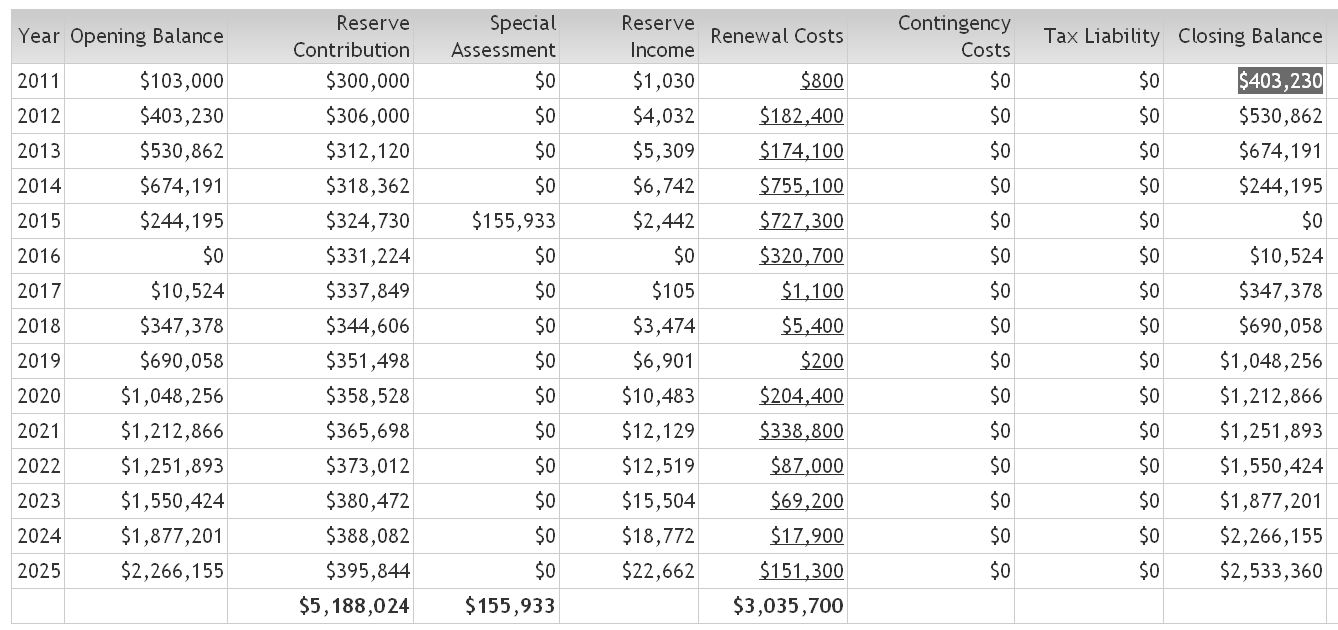 Fig. Excerpt from a cash flow table.