A loss in the utility of an asset which arises not due to physical deterioration, but other factors such as the development of improved or superior equipment.

Obsolescence is one of three kinds of asset condition that is used to derive Overall Asset Condition (OAC).
---
Types and Classification


Separate from physical deterioration, the five primary type of obsolescence are identified as follows:
Obsolescence can also be classified in a variety of other ways, including:
External obsolescence vs. internal obsolescence
Curable obsolescence vs. incurable obsolescence.
---
Measuring and Assessing
Obsolescence is measured and indexed using:
Obsolescence is determined by the following types of assessments of a facility:
---
Causes of obsolescence


Obsolescence can arises as a result of a variety of factors impacting upon individual assets and facilities. Some common drivers are listed below:

Physical aging
New codes and standards
New products

Planned obsolescence
---
Management Principles


The effects of obsolescence can sometimes be managed and mitigated through the following:

Adaptive Renewals

Revitalization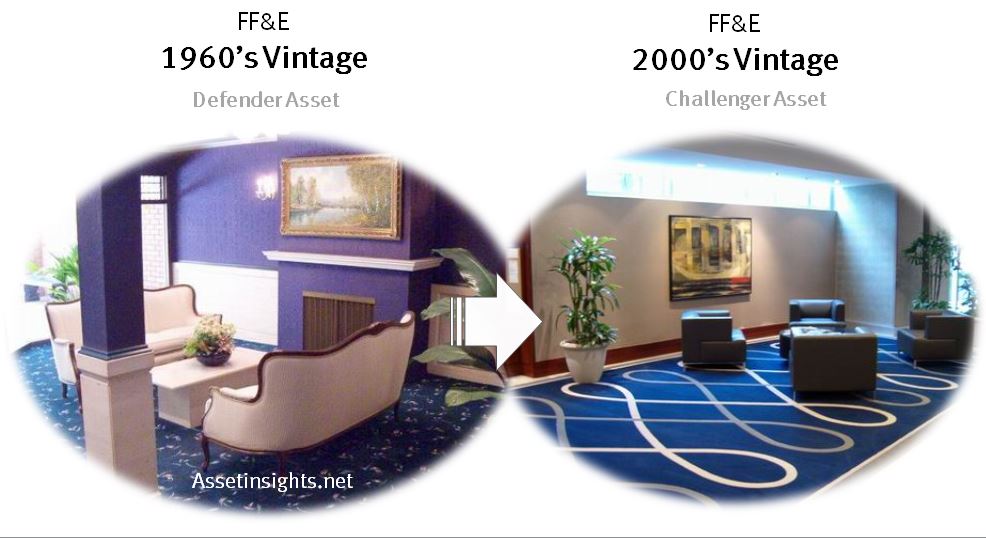 Fig. 1970's style furnishings in the lobby of a building upgraded is an example of style obsolescence.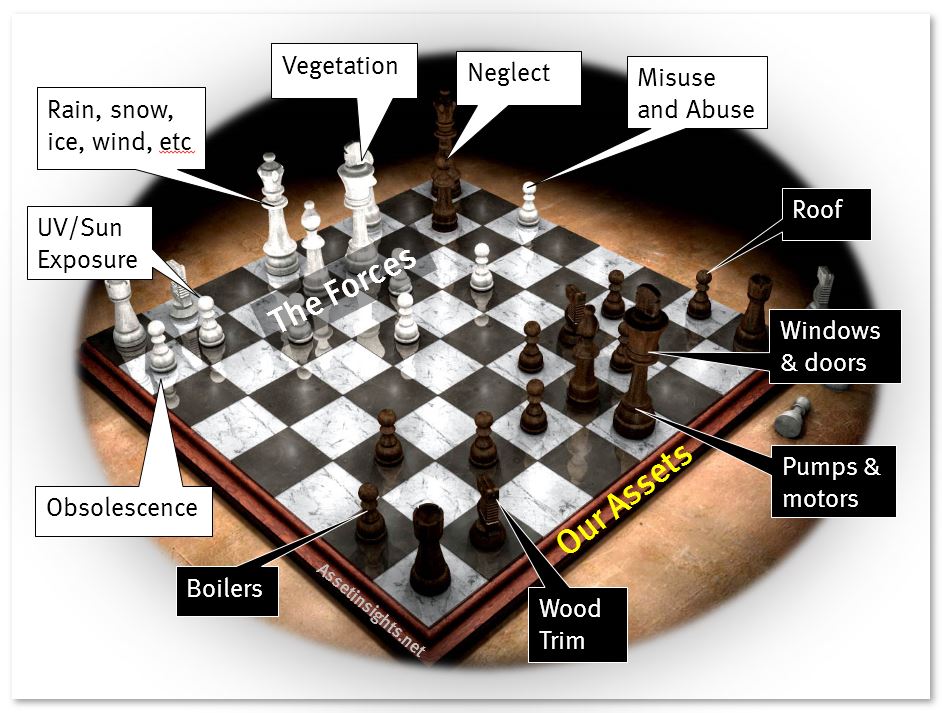 Fig. Chessboard analogy to illustrate obsolescence as one of the forces of retirement impacting upon the assets in a building

.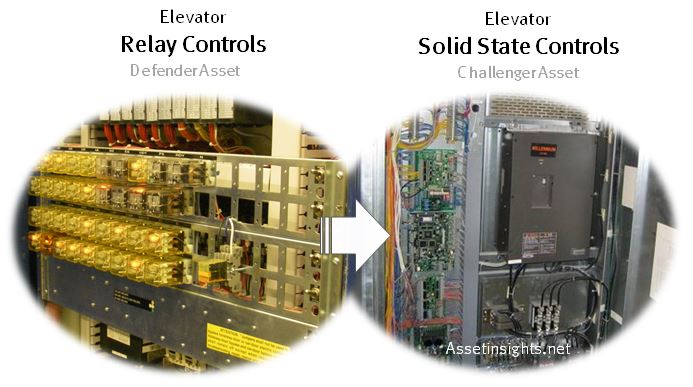 Fig. Elevator relay controls replaced with elevator solid state controls is an example of technological obsolescence

.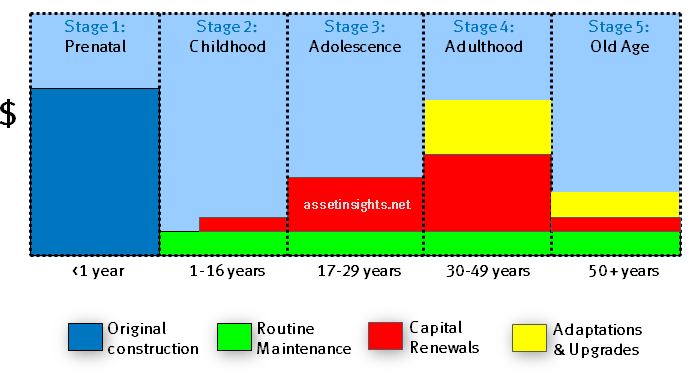 Fig. Lifecycle model to indicate the stage at which functional obsolescence ("yellow") is most prevalent.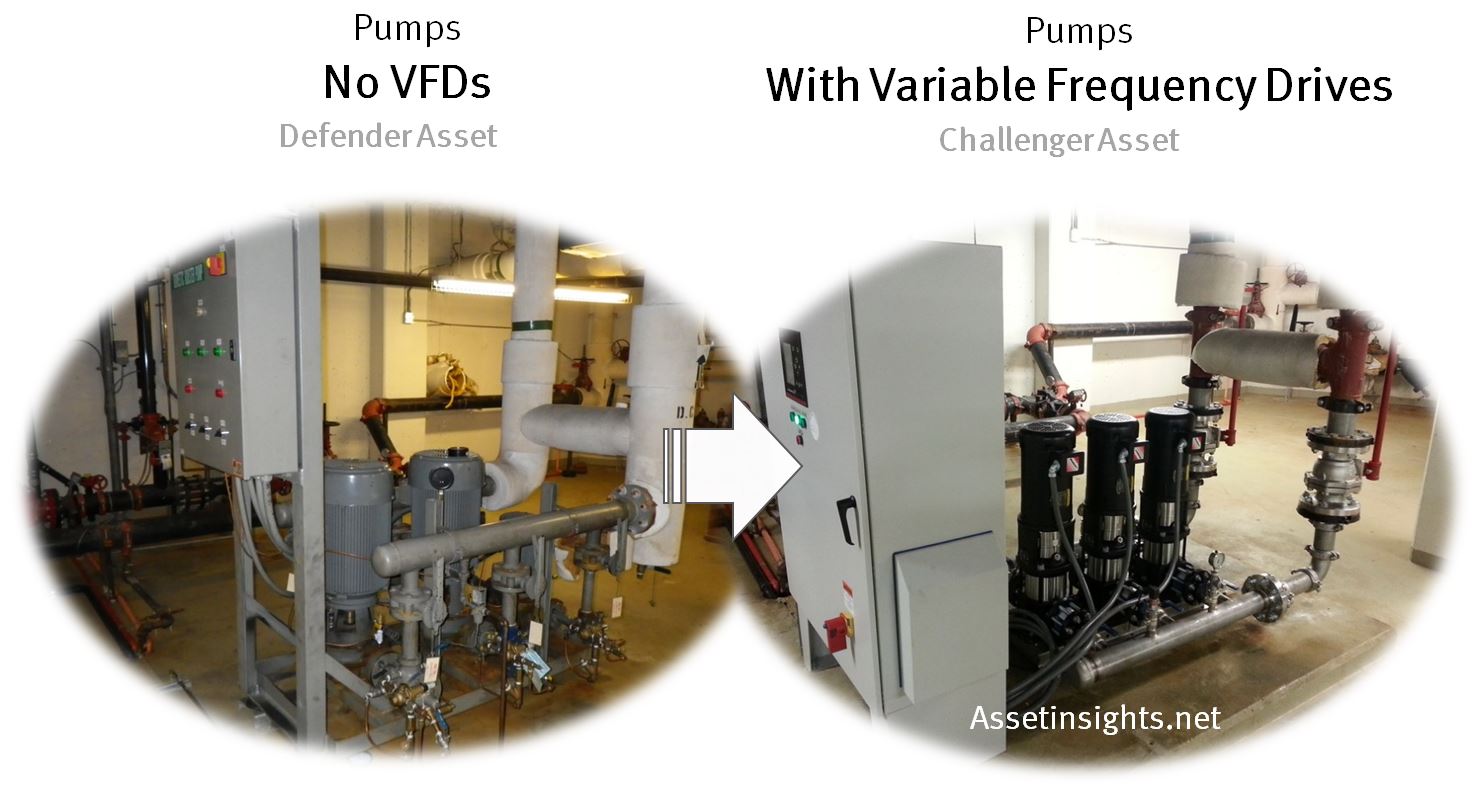 Fig. Triplex booster pump package replaced with package that includes VFDs

is an example of economic obsolescence.