The variability or spread in the probability distribution associated with the functional failure of an asset, which is typically measured relative to the mean.
---
Attributes
Listed below are some of the attributes of assets with a narrow dispersion in their probability distribution:
---
Correlations


There is generally a strong correlation between short life assets and a narrow dispersion.

---
Examples
Listed below are some examples of assets with narrow dispersion patterns:
Recirculating pumps (around 5 years)
Sump pumps (around 10 years)
Overhead gate motors (around 5 years)
Batteries in fire alarm panels and generators (around 4 years).
These assets are generally small packaged units within the mechanical system and electrical system.

---
Management Principles


Included below are some principles for consideration in the management of asset with narrow dispersion patterns.

Recognize that the asset will not provide many years of warning prior to functional failure. That is, the P-F Interval will be short.
Arrange for an inspection of the asset at the appropriate time before functional failure is forecast.
Ensure that adequate funds are on hand for renewal of the asset by making annual contributions to a long range reserve account.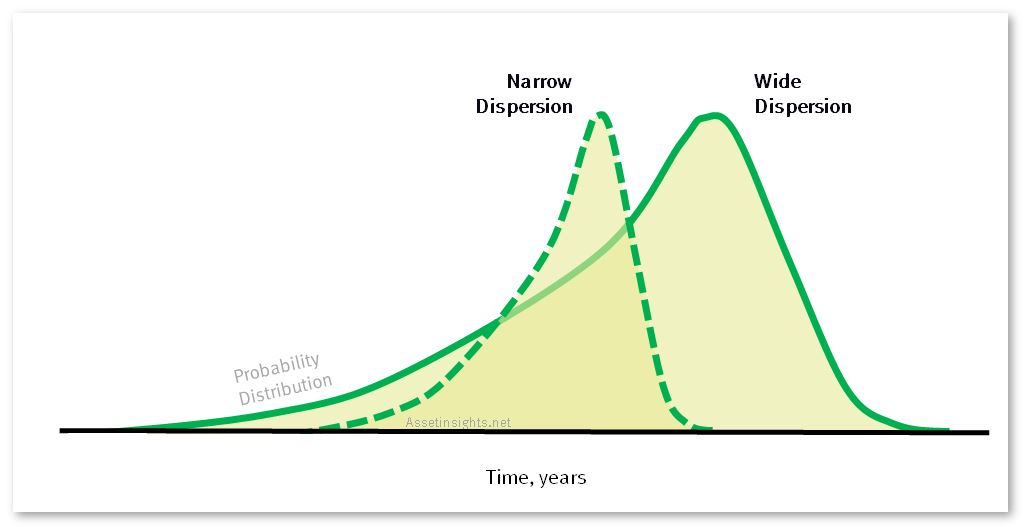 Fig. Comparison of narrow and wide dispersion in a probability distribution.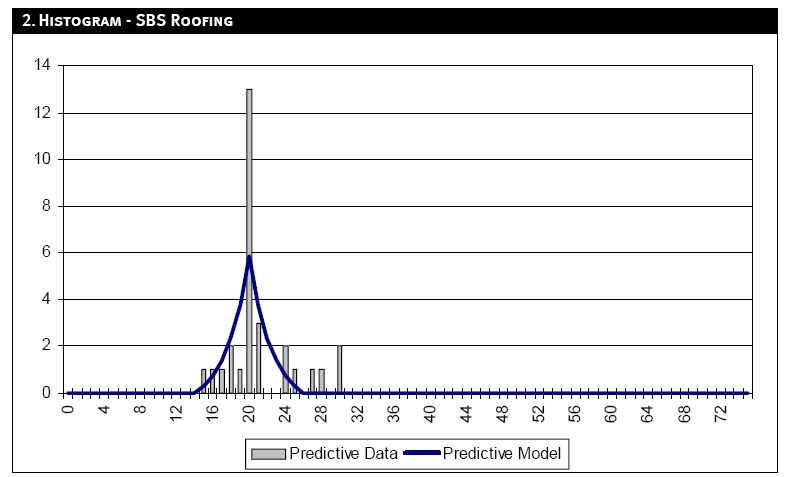 Fig. Frequency histogram of an asset with narrow dispersion around 20-years.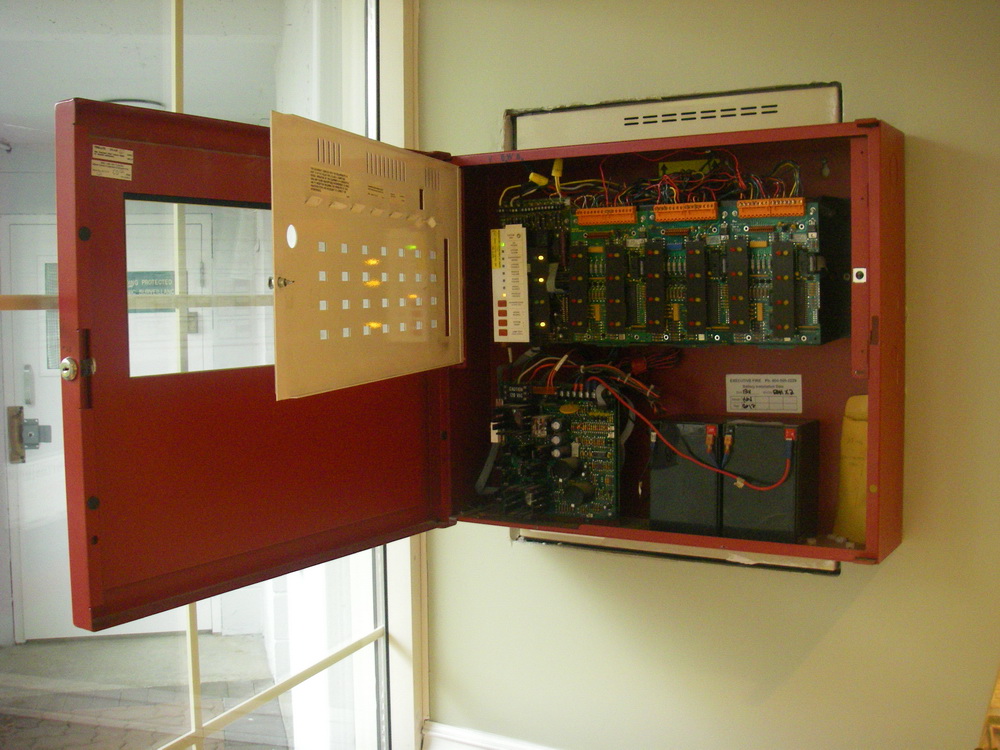 Fig. Battery packs generally exhibit a narrow dispersion pattern around 4 years.
Fig. I. Care is trying to connect the dots to reveal the patterns in the data that underpin his assets.