The year which has the largest number of retirements of any year in the existence of an asset group.

It is therefore the critical year on a probability distribution.



---
Attributes


Listed below are some of the key attributes associated with the modal year

It is the year in which failure is more realistically forecast to occur.
The confidence interval is highest for failure in the modal year.

---
Analysis


Listed below are some concepts associated with the analysis of the modal year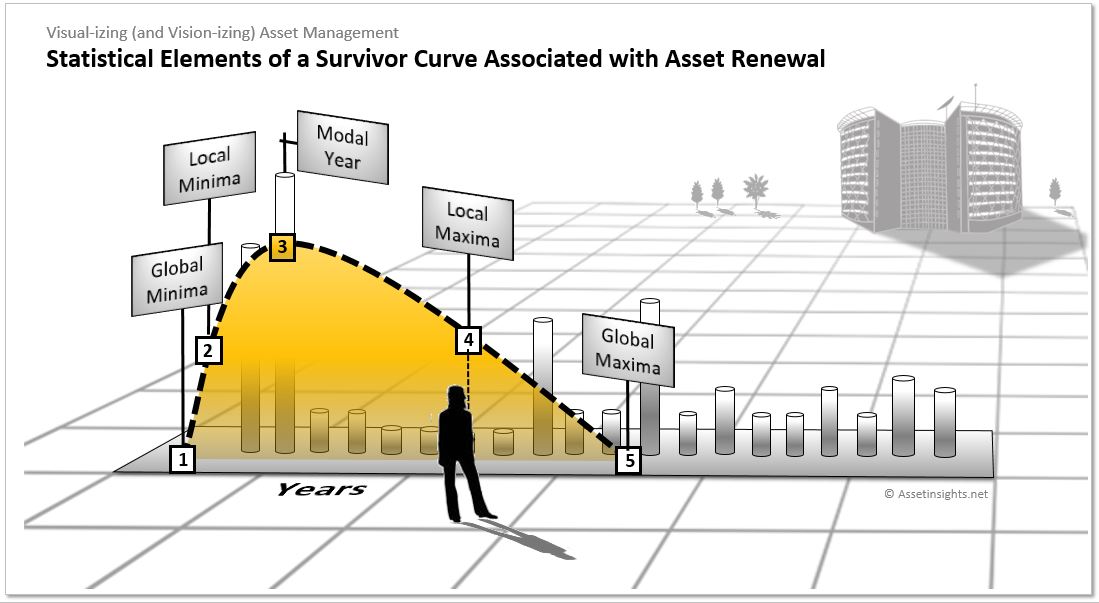 Fig. Some of the key statistical elements of an asset survivor curve.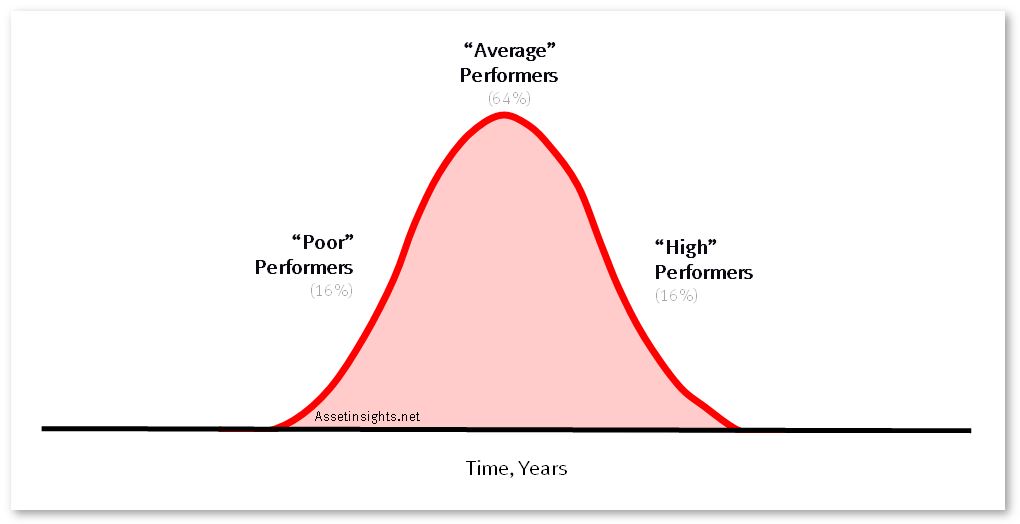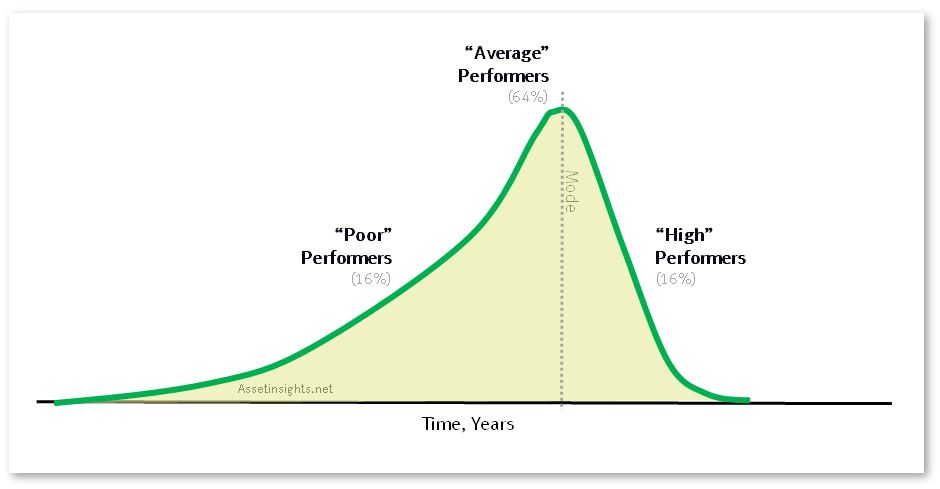 Fig.
Left: Performance along a symmetrical curve; and Right: Three performance classes along a right-modal survivor curve.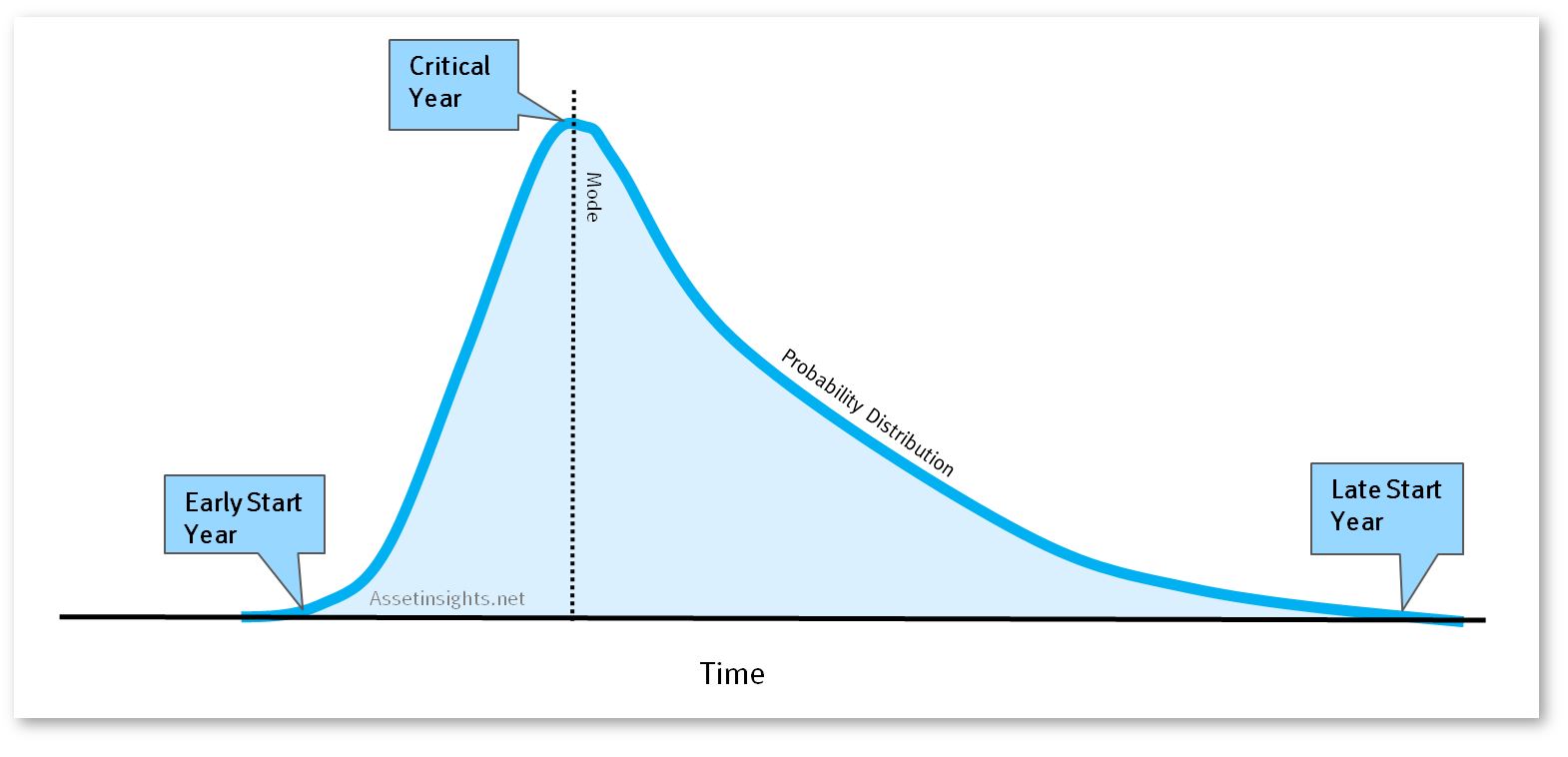 Fig. Probability distribution curve indicating the critical year (or modal year) at the peak of a left-modal curve.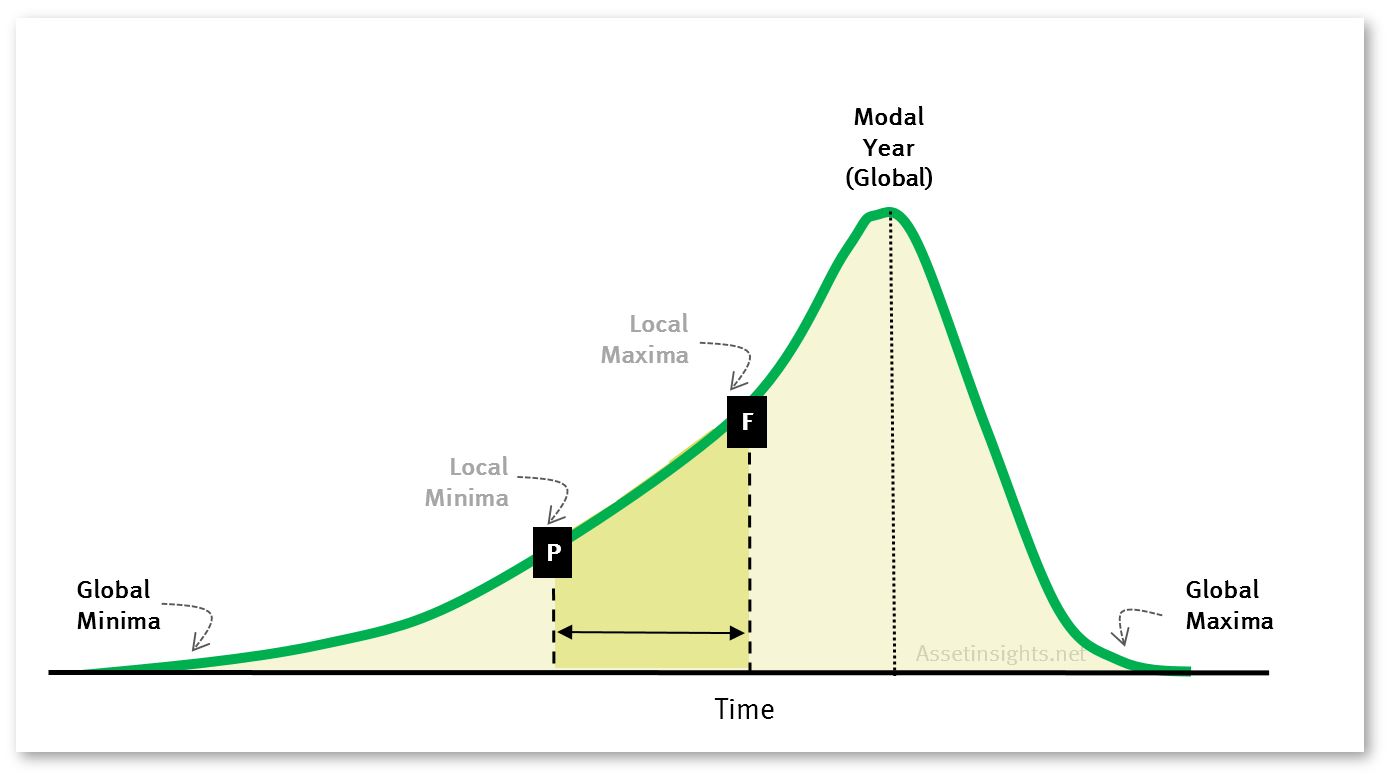 Fig. Modal year at the peak of a negatively skewed probability distribution.