One of the three primary models of decision-making within organizations.

The decision maker tries to find a compromise between rational comprehensiveness and disjointed incrementalism. Recognizing that within the world of infinite alternatives and chains of unintended consequences, only a narrow range of alternatives and consequences can be examined seriously. Mixed scanning is a realistic approach but generally results in "satisficing" rather than "optimizing". "Satisfactory" may feel inadequate when compared to "optimal" but it is good to consider the following quotation: "A good plan executed today is better than a perfect plan to be developed tomorrow".


---
Definitions


The term has two meanings:

Any method that employs a combination of assessment methodologies based upon a means-and-needs analysis.
A method of decision making whereby the owners try to simultaneously balance the short term and long-term following needs of their building.
Mixed scanning is shifting focus at different levels:

---
Evaluation


Mixed scanning is a technique that is intended to avoid the following common pitfalls:


Fig. Subjectivity and bias always play a role when people are involved in decision-making.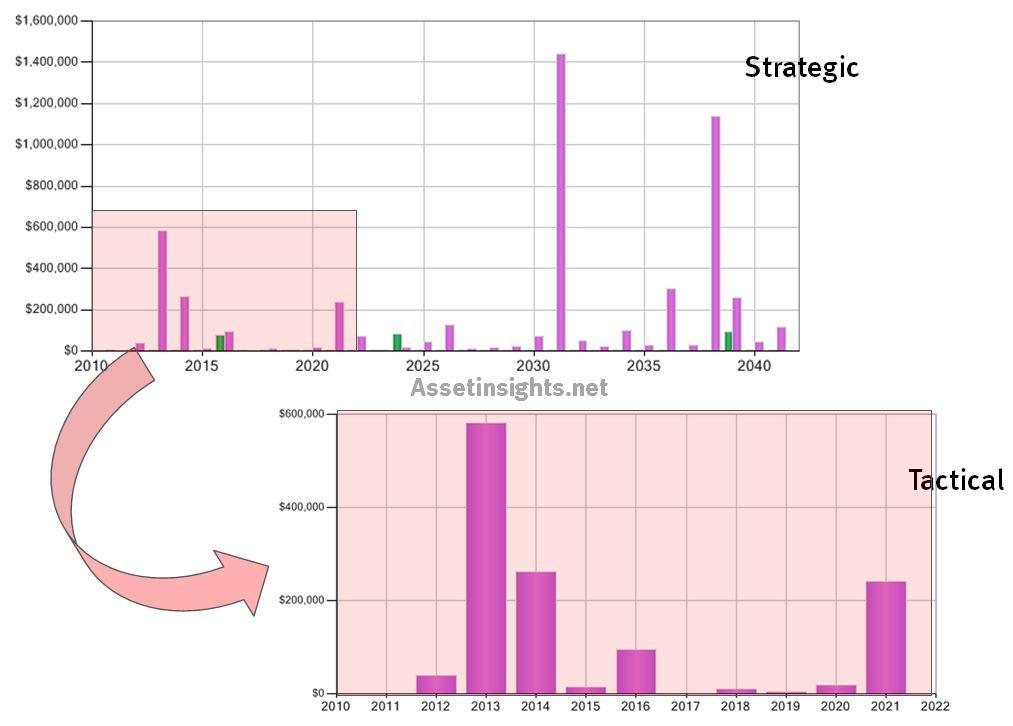 Fig. The relationship between the long-range strategic plan and the shorter range tactical plan.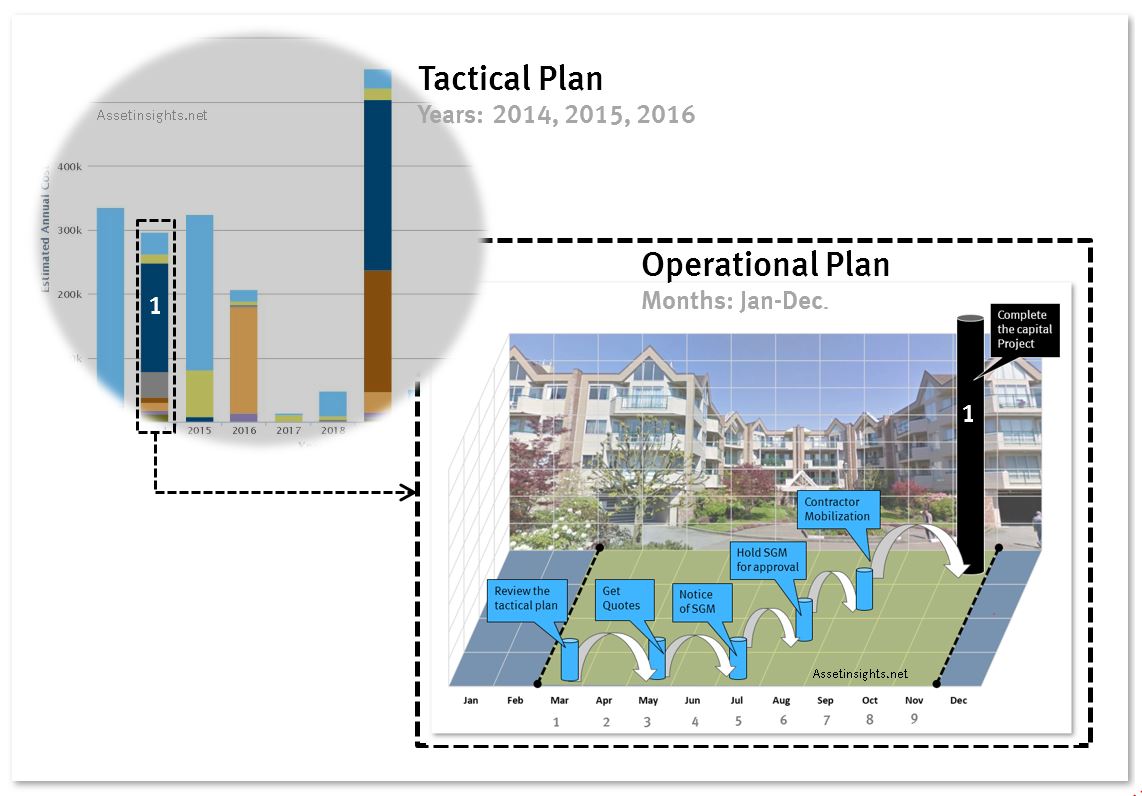 Fig. From a tactical plan (expressed in years) to an action plan (expressed in months).