The highest ranking in the Mission Dependency Index (MDI)
within the three-tiered classification.

---
Attributes
Mission-critical facilities may have one, or more, of the following attributes:

Public safety buildings, such as fire halls and police stations.

Dynamic, public nodes

Central operations facilities that support many satellite facilities.

Facilities with extended hours of operation, such as 24/7/365.

Facilities that are primary to the owner's mission.

Facilities that are revenue generating sites.

May be able to serve as a post disaster facility.

They may have back up power systems.
These types of facilities are generally given a score ranging from 8-10 points on a 10 point scale.
---
Examples


In the case of a municipal portfolio, the list below identifies the facilities that are typically deemed mission-critical:
Municipal halls
Works yards
Fire halls
Police stations
---
Management Principles
Included below are some of the asset management principles to be considred in the governance and stewardship of mission critical facilities: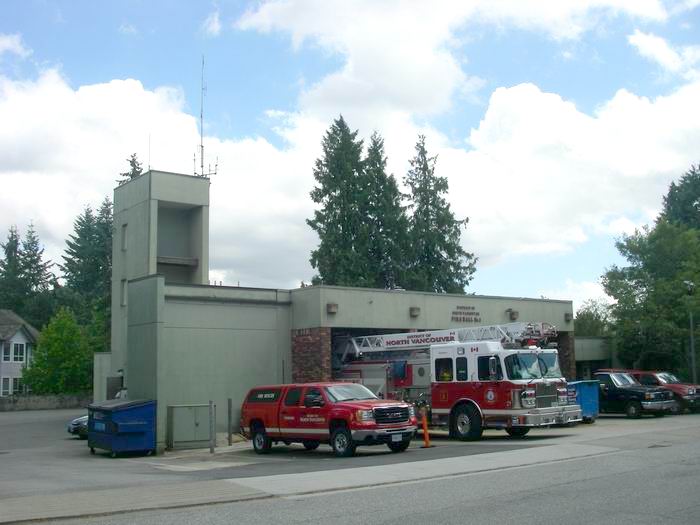 Fig. Fire halls are typically deemed mission-critical within a civic portfolio.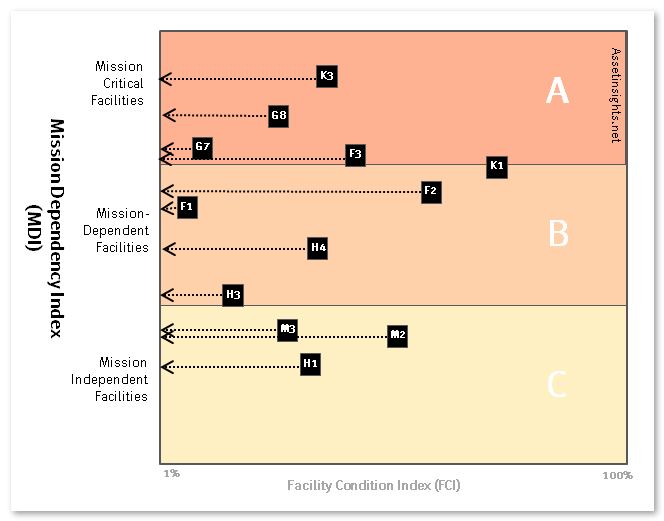 Fig. Score scale for the three tiers of the MDI.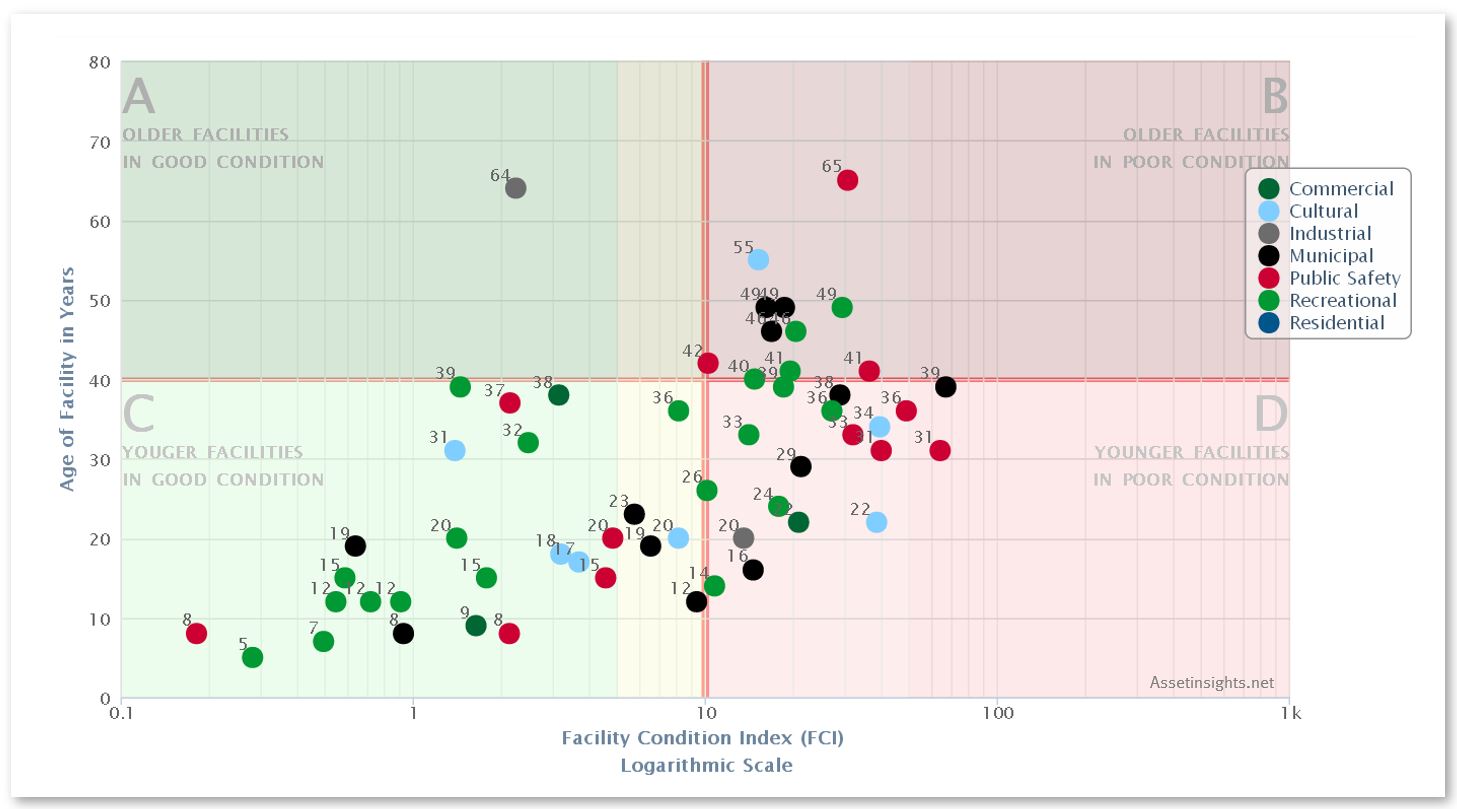 Fig. A sample condition-age matrix for a large portfolio of facilities from different departments (identified by colour coding).
FCI along the horizontal axis and mission criticality along the vertical axis.