Also referred to as "Minimum Closing Balance".
A decision by the owners to avoid depleting the reserve account by always keeping a specified amount of money as the reserve balance at the end of each fiscal year. This ensures that some funds are available for emergency purposes.
---
Examples
Listed below are some examples of the application of a minimum balance:
We have a policy to keep a minimum of $15,000 in our reserve account at all times.
After we completed our reroofing project, we had a balance of $40,000 in our reserve account.
---
Determination


The appropriate size of the minimum balance each fiscal year will depend on various factors, including:

Ongoing cash flow requirements for capital projects.
The size and proximity of the projects within a deemed planning horizon.
The size of the insurance deductibles, such as the water damage deductible.
A percentage of the annual operating budget.
A review of the forecast inflows and outflows over a planning horizon deemed adequate by the owner group.

The deemed level of underfunding.

Fig. Cash flow table.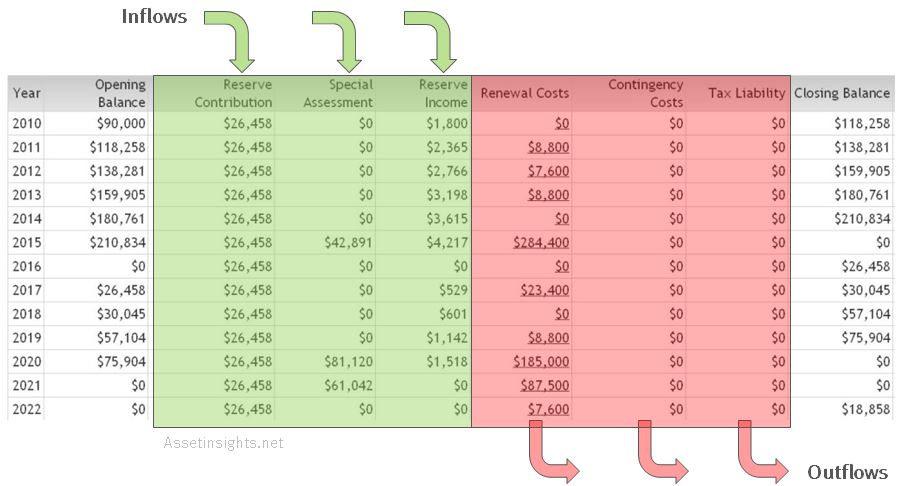 Fig. Cash flow table showing inflows (green) and outflows (red) of monies.