Also referred to as mid-range needs or mid-term needs.
The future events, such as capital projects, that fit between the immediate, short-range needs and the long-range needs along a planning horizon.
Typically considered to cover the period that is 5-25 years from the current year.
---
Attributes
Listed below are some of the key attributes of medium-range needs:
Depending on the size of the projects and the current funding level, linear funding trajectories may be sufficient.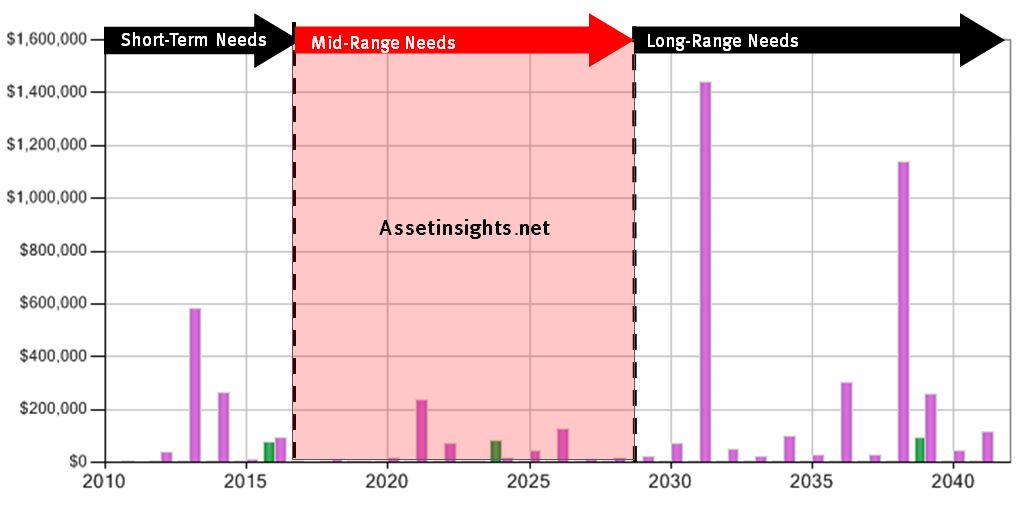 Fig. The three stages of a planning horizon: a) short-term needs; b) mid-range needs (shown in red) and c) long-range needs.