A graphical framework to receive a two dimensional data array (the scatter plot), which is principally used to establish correlation as part of a multi-variate analysis.
The points on the matrix can be cross-referenced to the x-axis (horizontal) and y-axis (vertical) of the matrix.
The points in the matrix are either entire facilities or individual assets within facilities.
---
Purpose of the Matrix
The primary purpose of a matrix is summarized below:
To draw correlations between data sets.

To identify patterns (trends, etc) in the data.

To classify/organize data into groups for analytical and classification purposes.

To benchmark individual assets or buildings against Key Performance Indicators (KPIs) and other measures and thresholds.
To prioritize and make resource allocation decisions.

The matrix serves as a decision-support tool.



---
Elements of the Matrix


A matrix is comprised of the following components:

The horizontal axis ("x)
The vertical axis ("y")
The numerical scales along each axis (ie., indexes)

The quadrants (usually four)
The points (the scatter plot)
The resultant pattern (the copula)
The regression/trends applied to the pattern.
---
Types of Matrices
Within the field of asset management, matrices provide frameworks for certain types of useful analytics, including:
Group 1

For example, the condition of a building represented on the horizontal axis and the age of buildings represented on the vertical axis.
---
Analysis of the Matrix


Listed below are the five patterns that may potentially be discerned in the scatter plot data:


Copula trend line
Copula centre/Average point (see: Portfolio Average FCI)
Copula tail
Copula concentration
Delta changes over time (see: Condition Drift)

Fig. A matrix organized into four quadrants.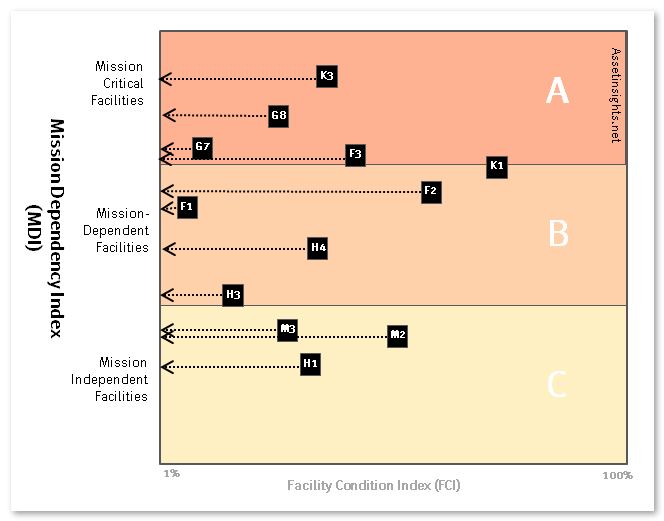 Fig. A matrix used to generate a scatter plot of data points mapped to the vertical ("y") axis.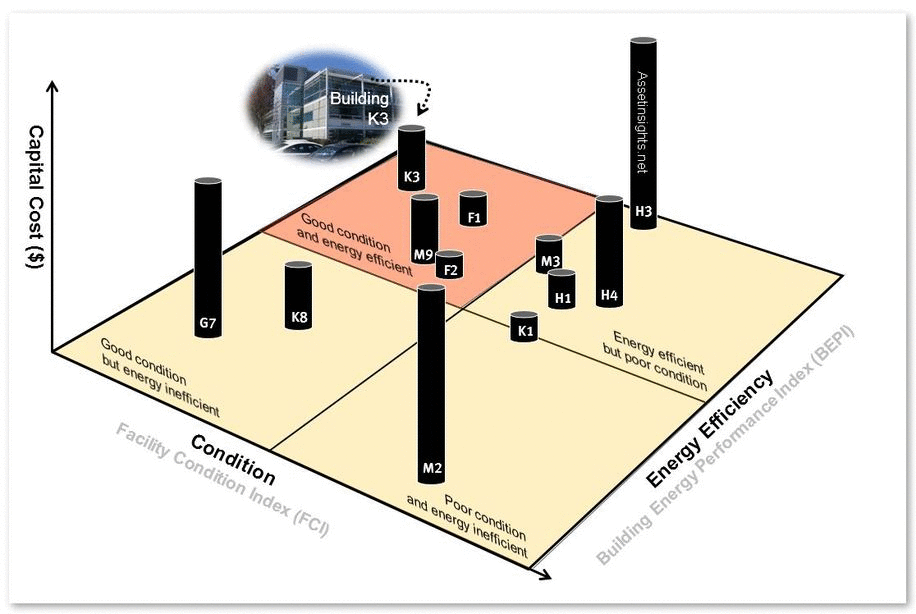 Fig. A matrix represented as a 3D animation to reveal the results of strategic reinvestment at certain buildings/facilities and their resultant repositioning on the condition-energy matrix.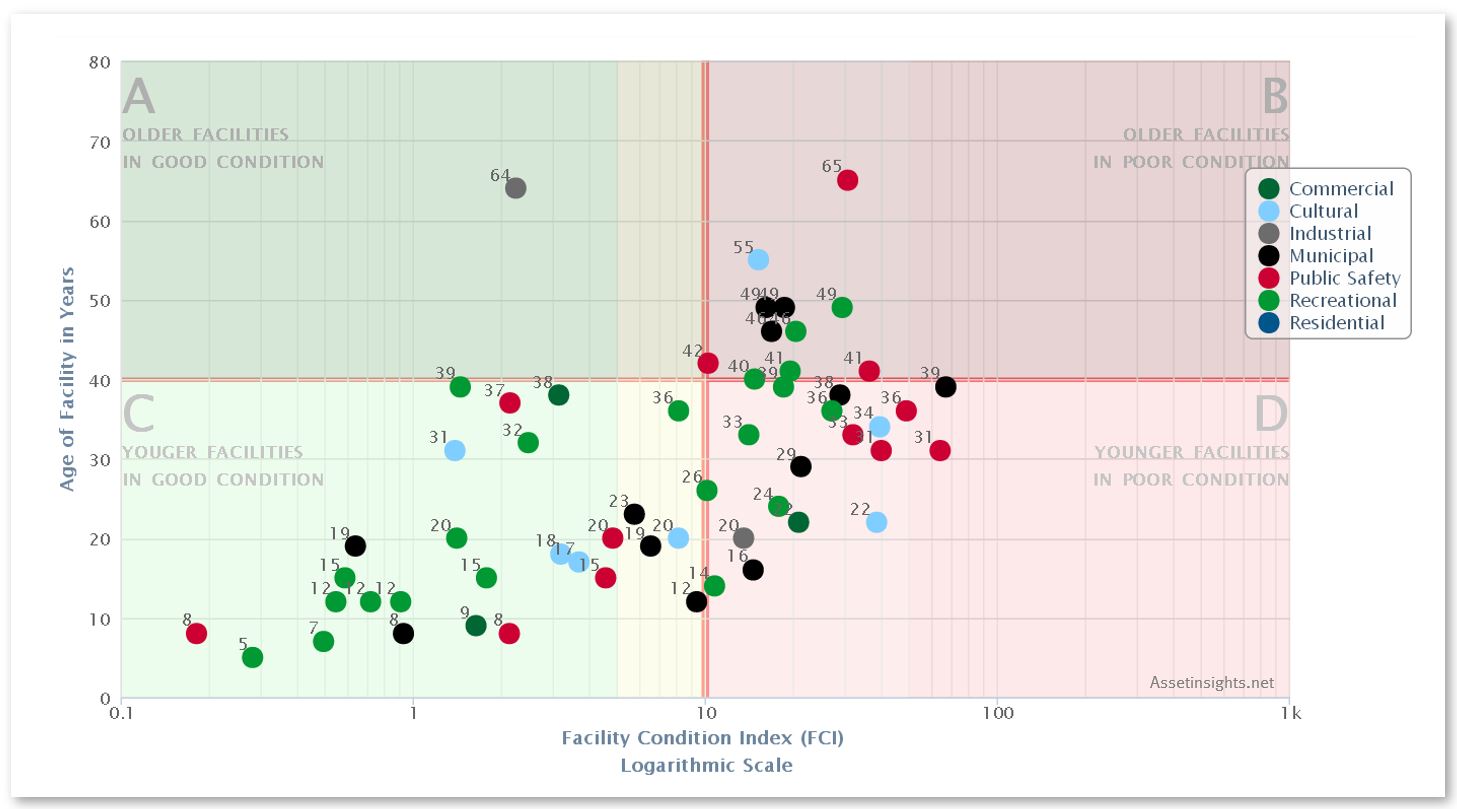 Fig. A sample condition-age matrix for a large portfolio of facilities from different departments.