Any maintenance that is beyond the normal, routine upkeep of an asset. It allows the asset to "reach" its useful service life or to "extend" that life.
---
A. Attributes
Major maintenance has the following attributes:
Mostly occur on a variable interval. They are, therefore, not routine. With some mechanical assets, the major maintenance takes the form of an overhaul half way through the life of an asset. The only exception is major maintenance on bounded assets, which occurs on a fixed interval.
Generally a form of condition-based maintenance (CbM)

May require the services of a consultant and will certainly require an appropriately skilled contractor. See: Level-3 maintenance
Are often non-discretionary in nature. Some major maintenance tasks are bounded and form part of statutory maintenance.
Are typically of significant cost. However, small items, that occur infrequently can also be considered major maintenance (such as replacement of the batteries on a fire alarm panel).

Whereas routine maintenance (such as window washing, and hallway carpet vacuuming) is typically funded from the operating budget, major maintenance if funded from the long range replacement reserve account.
Typically implemented as a project.
May include major repairs, overhauls, swap outs of the components of an asset.
May be considered a capital reserve or a non-capital reserve.

Major maintenance is sometimes distinguished from renewals, which involves the replacement of a capital item. Major maintenance is focused primarily on the preservation of an existing asset.



---
B. Classification


Major maintenance tasks can be organized into three broad categories:

Fixed Interval tasks - These are time based (such as battery renewal, elevator safety tests, FX hydrostatic testing, pressure relief valve replacement)
P-F Interval tasks - Such as relamping, camera scoping survey, valve service)
Floating Interval Tasks - These are condition-based (such as de-energized service, pool basin cleaning, tube bundle cleaning)
---
C. Examples
Some examples of major maintenance for the different systems are included below.
Enclosure System
Structural System
Protective recoating of exposed structural members (wood or steel).
Review of post-tensioned anchor pockets for any water intrusion and other distress indicators.
Review of balcony guardrail attachments for structural integrity.
Review of crack gauges

Electrical System

:
De-energized servicing of electrical equipment to remove dust from unit substation, switchgear and transformers (3-5 years).
Infrared scanning of electrical panels to identify hot spots for localized repairs.

Replacement of the batteries on the emergency generator, fire panel and emergency lighting packs (4-5 years).
Replacement of exterior photocells (5-10 years).
Group relamping of light fixtures (3 years).
Group ballasting of light fixtures (10 DL).
Arc Flash study

Mechanical System
Augering and hydroflushing of drain lines, including roof vents down to the sanitary drains, including scoping camera survey, as required (2-5 years).
Commissioning of an camera scoping survey of the perimeter drain tile (2-10 years).
Cleaning of the tube bundles on a shell-and-tube heat exchanger (5-10 years).
Renewal of pressure relief valves (3 years).

Repacking of sand in pool sand filters (see figure).
Cleaning of air duct runs (3-10 years).
Cycling of shut off valves through full operation to test for proper isolation. (see: valve chart and SOIP).
Overhauling of sump pumps.
Rebuilding of pumps including the swap-out of internal components.

Ferrography on pumps and motors.
Major review of pressure vessels and pressure piping.
Software upgrades in DDC system.
Replacement of spring on overhead gate (see: spring-to-weight retrofit)
Fire Safety System
Elevators
Safety tests on traction elevators every 5 years and hydraulic elevators at 3-year intervals.
Finishes System
Interior repainting of the common areas, such as hallways, lobby and amenity rooms, particularly in high-traffic locations
Cleaning of tiles in the pool basin.

Siteworks System
Seal coating of asphalt roadways.
Sealing of stamped concrete paving.
Clearance pruning of vegetation from exterior walls.
Clearing of sediment accumulations from catch basins in roadways and softscaped area.
Commissioning of arborist assessment of mature trees, particularly in close proximity to buildings and roadways.

Localized full-depth repairs to deteriorated portions of asphalt roadways, including localized re-compaction of softened subgrade and new structural fill, as required, to prevent migration of water into subgrade.

General
---
D. Management Principles


Some of the challenges facing the managers and decision makes when implementing a major maintenance program:

The time-to-value (TTV) is often long-term. For example, the de-energized service of a sub-station has long payback periods. As a result, some owners may not see the immediate return on investment and the major maintenance activities may not receive the required funding. The line-of-sight is not always clear.
There is sometimes confusion as to the appropriate funding source for certain types of major maintenance activities. For example should the funds be drawn from the operating account or the reserve account.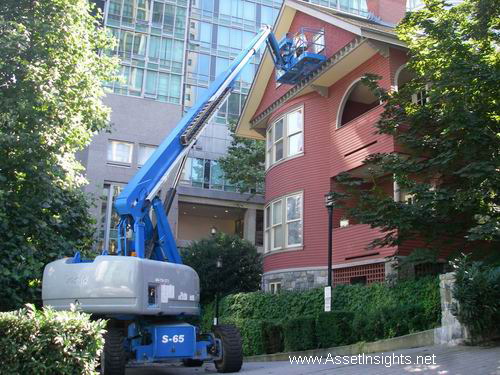 Fig. Some examples of major maintenance tasks. Left - Exterior Painting (6-8 year intervals); Right - Sump pump overhaul (6-10 year intervals).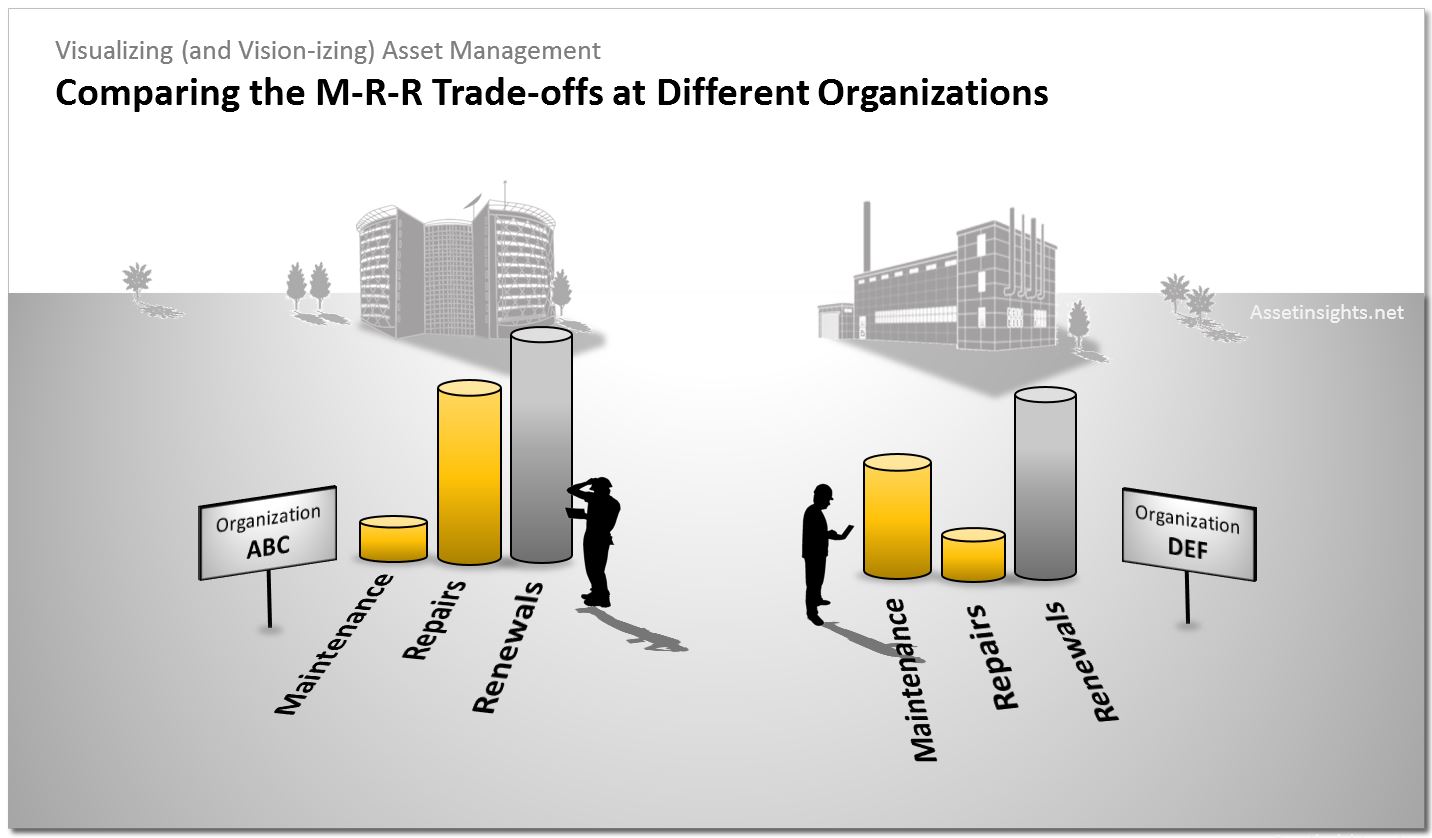 Fig. Comparing the Maintenance-Repair-Renewal (MRR) trade-offs at different organizations.
As maintenance quality and effort increases so too does the frequency and scope of repairs decrease - however, there is a point of diminishing returns. Do you know where your balance is?

Fig. Some of the different applications of thermographic scans to various assets.



Fig. Major maintenance as one of the "treatment" tasks along the P-F Curve in relation to Potential Failure (P) and Functional Failure (F).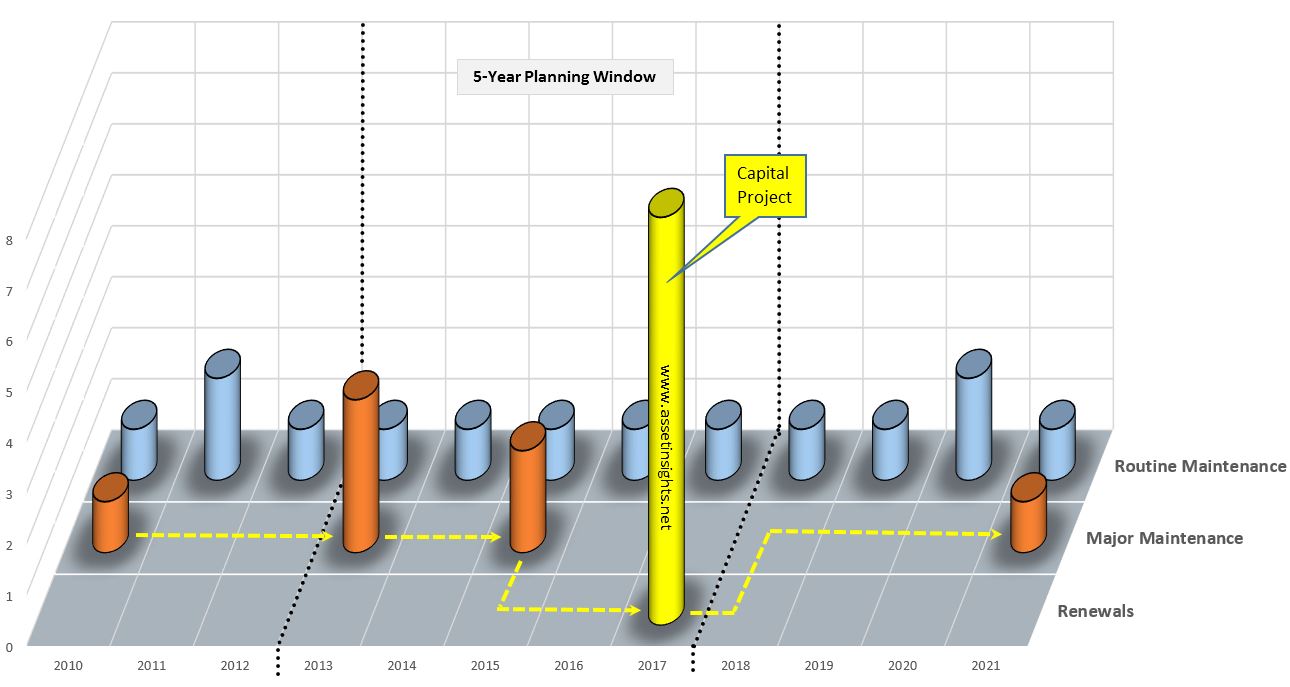 Fig. Major maintenance tasks (shown in "orange") carried out at variable intervals for preservation of a capital asset until it reaches the end of its useful service life and must be renewed ("yellow" bar").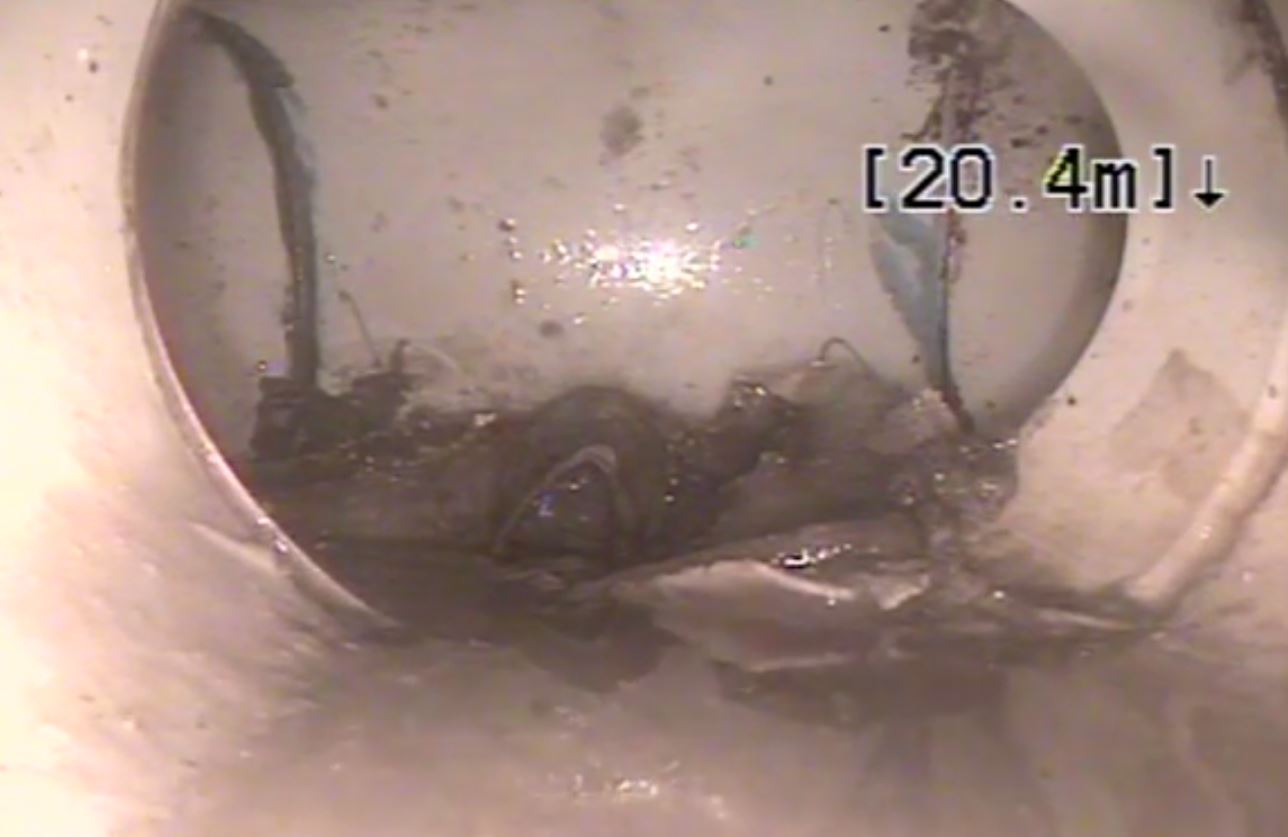 Fig. Camera scoping survey in drain pipe to determine concealed conditions and establish scope and specifications for major maintenance tasks.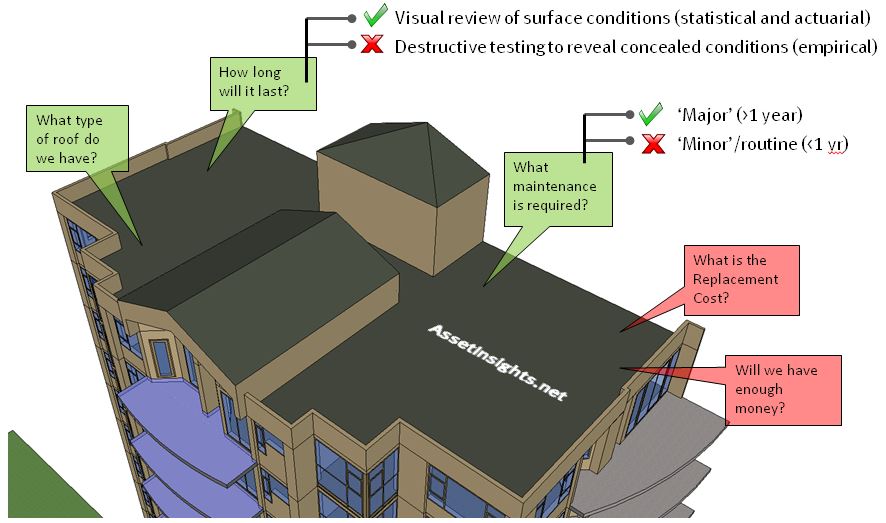 Fig. Comparing minor (routine) maintenance (shown in "green") and major maintenance (shown in "red") using a roof as an example.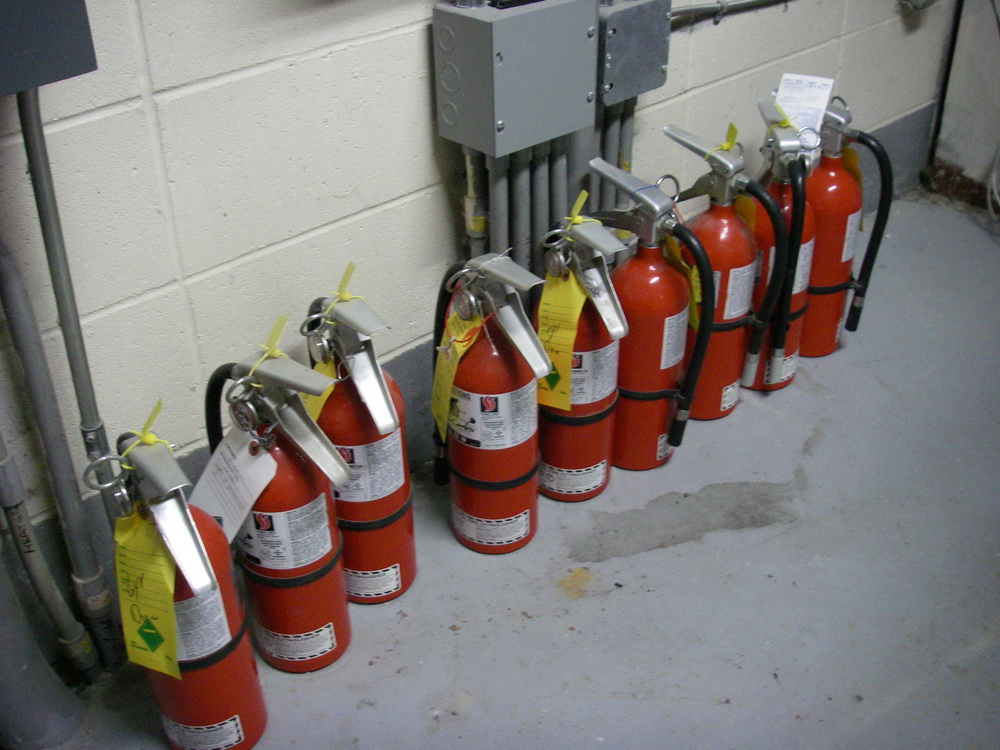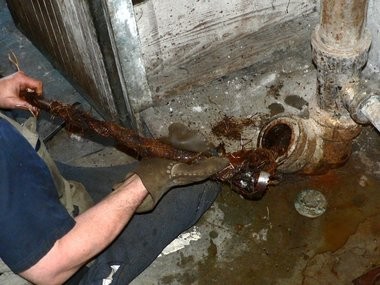 Fig. Hydrostatic testing of fire extinguishers (6 years);

Augering of drain lines (as required).






Fig. Tube bundle cleaning (10 years); Infrared thermal scanning (3-10 years).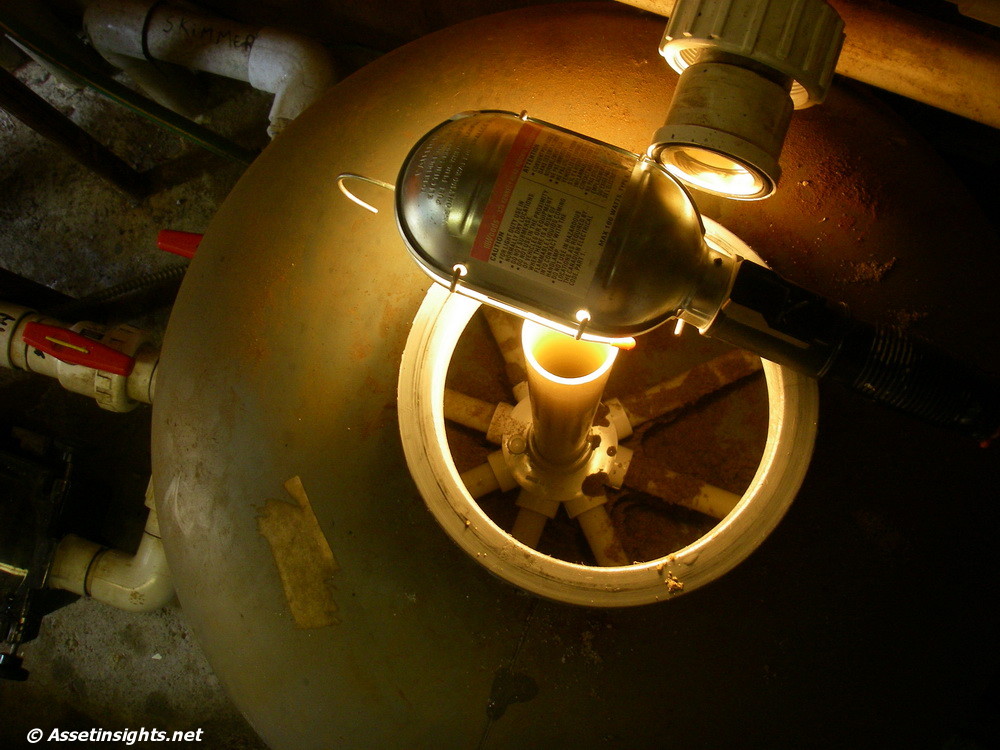 Fig. Left - Regrouting of tiled finish in pool basin (3-4 years); Right - repacking of sand in pool filter (2-3 years).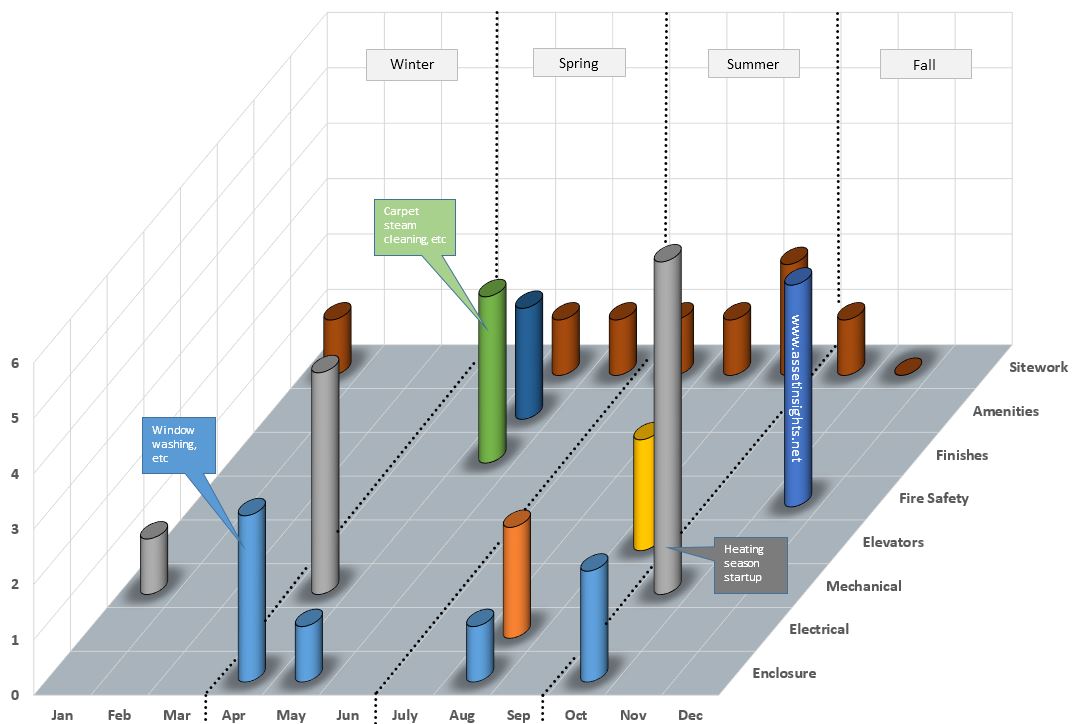 Fig. The maintenance plan organized into minor maintenance and major maintenance tasks across an annual cycle.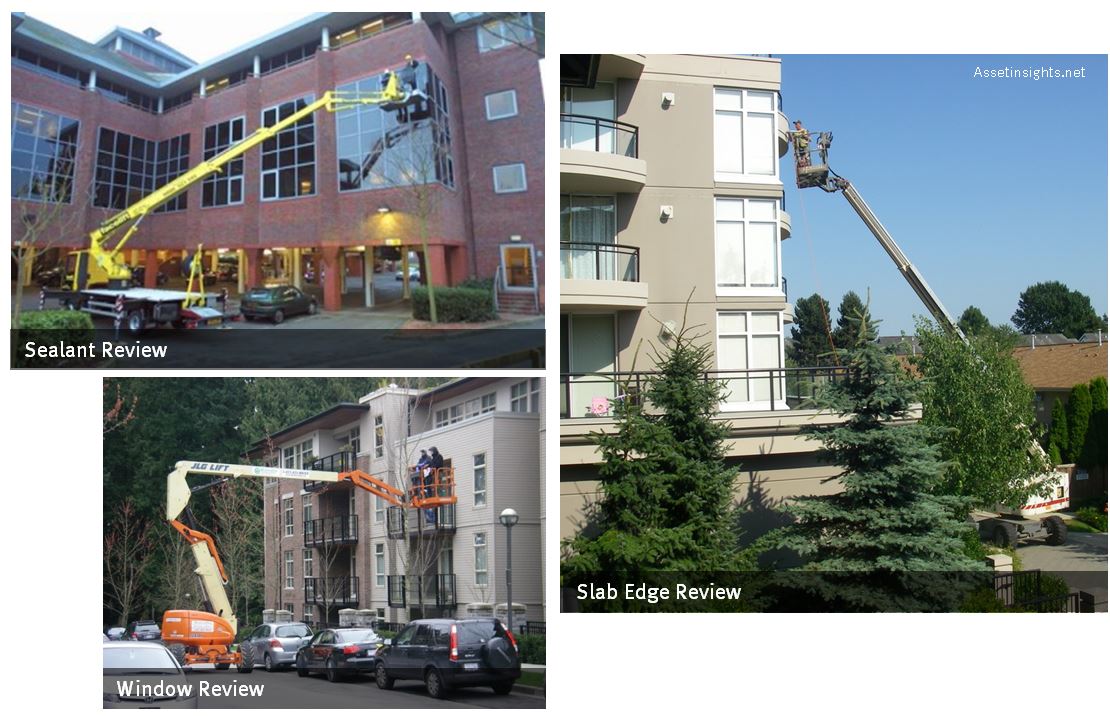 Fig. Examples of "major reviews" such as exterior sealant reviews (8 years).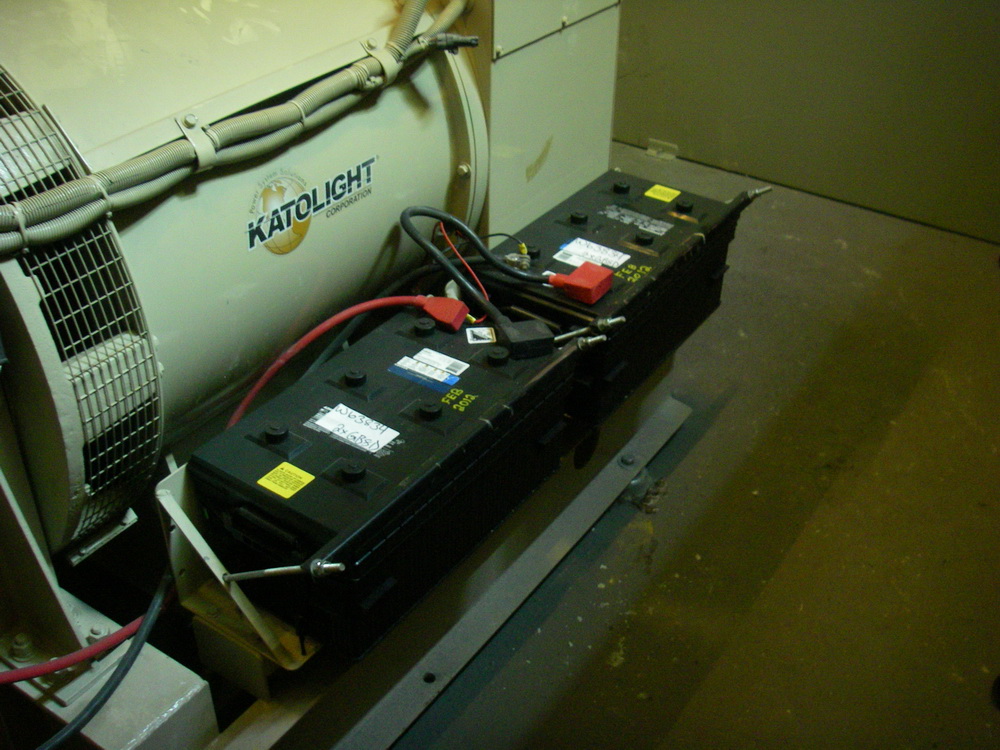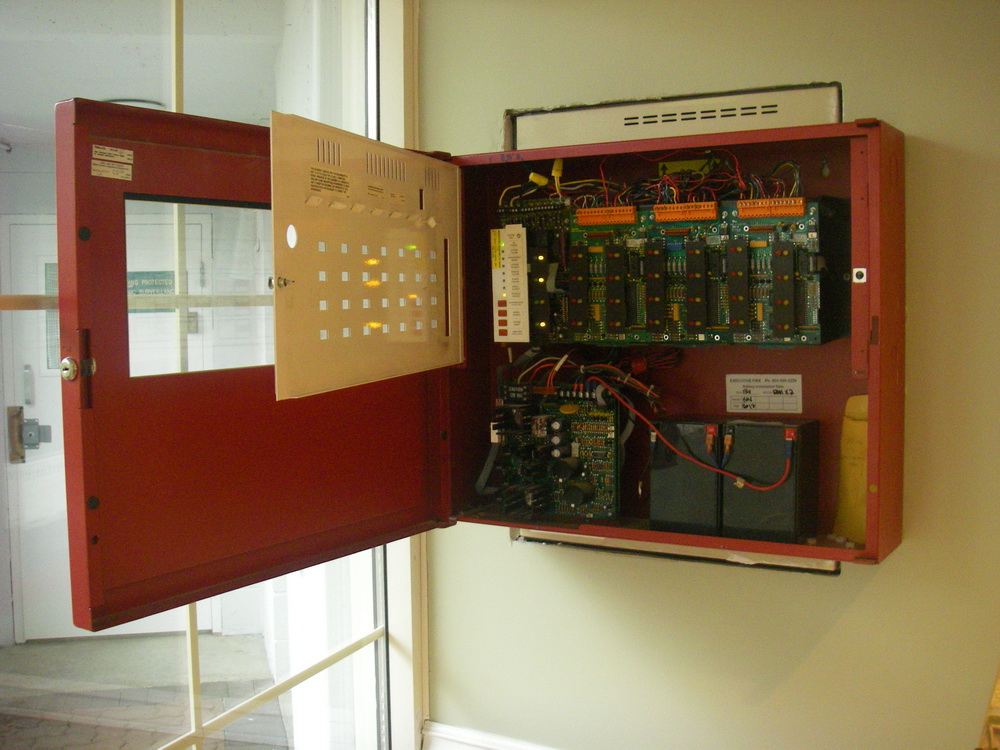 Fig. Generator battery and fire panel battery swap-outs (4 years).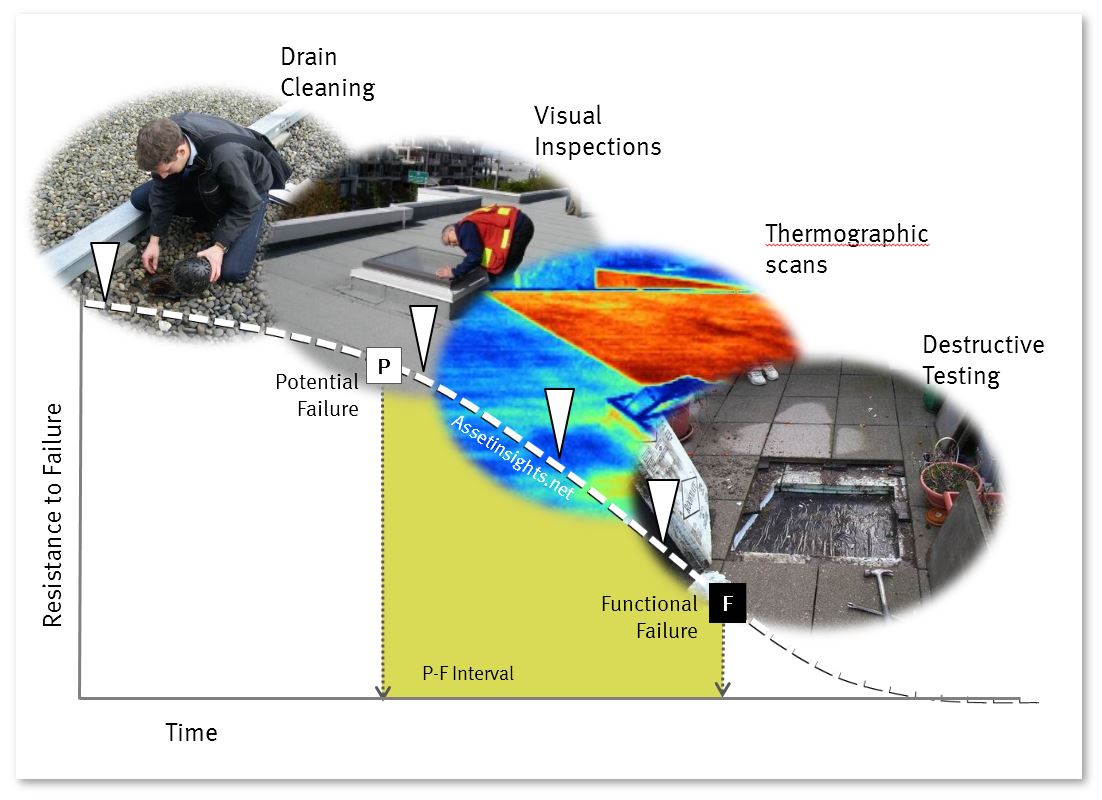 Fig. Major maintenance tasks mapped to the P-F Curve.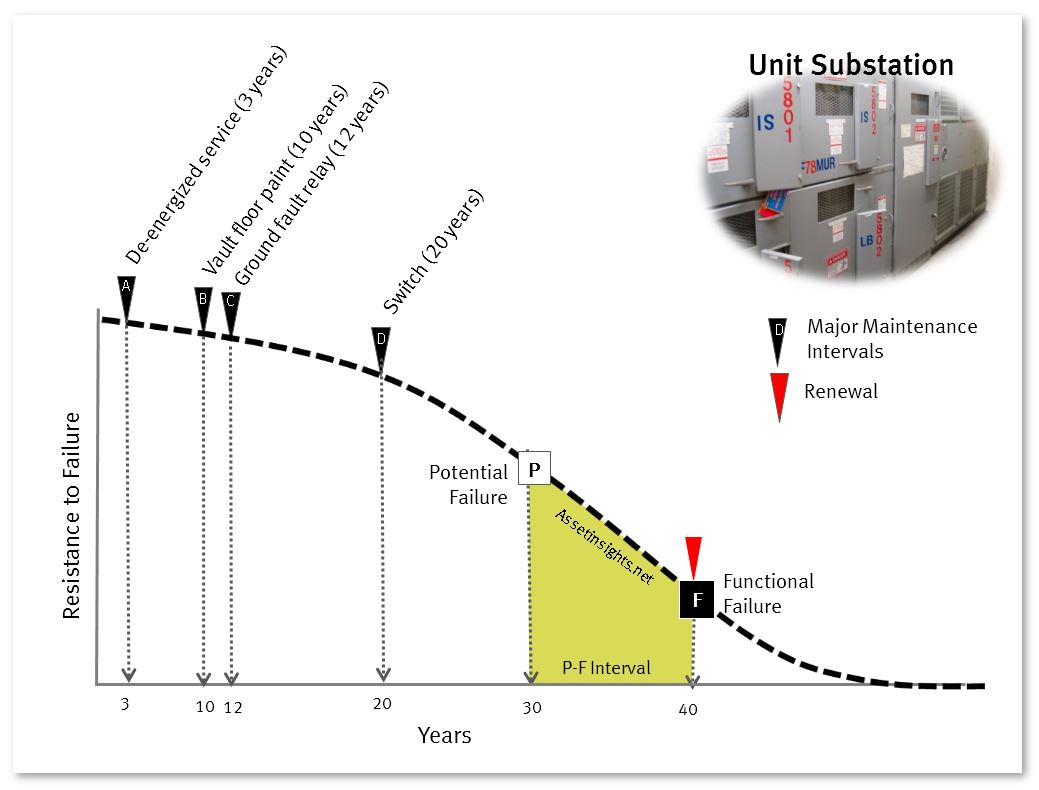 Fig. Major maintenance tasks plotted on an asset deterioration model.