The aggregated amount spent on preserving an asset, through major maintenance and routine maintenance tasks, over the useful service life of the asset, compared to cost to repair..



---
Examples


Listed below are some conceptual examples of the MRR applied to different assets:


---
Purpose


Listed below are some of the key applications of the MRR to the field of asset management:

Establishing maintenance strategies based upon an appropriate maintenance mix.
Establishing risk-based maintenance (RbM) strategies.
To develop a CCI list for replacement reserve planning.
To establish priorities for maintenance with respect to those assets with a high MRR and capital renewal strategies for those with a low MRR.
To determine maintenance resource requirements.

---
Calculation


Listed below are some of the key steps in calculating the MRR for an sample asset:


---
High, Medium and Low Ratios


Listed below are the attributes and examples of assets with different MRR:



A. High MRR




B. Moderate MRR





C. Low MRR

---
MtR at different life stages

---
Management Principles


The MRR is a useful tool for the following asset management applications:

To assist with comparison of the following loads: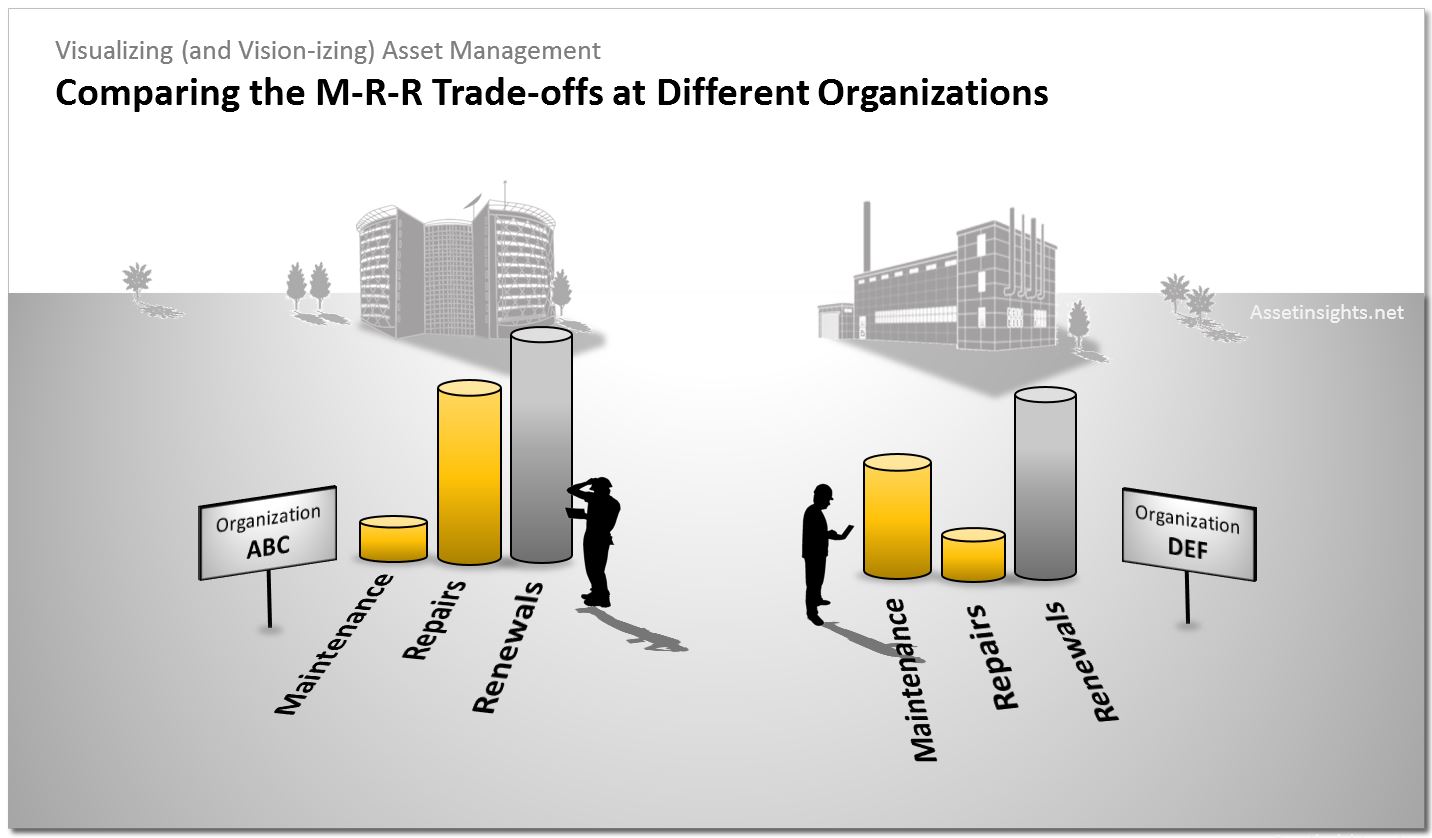 Fig. Comparing the Maintenance-Repair-Renewal (MRR) trade-offs at different organizations.
As maintenance quality and effort increases so too does the frequency and scope of repairs decrease - however, there is a point of diminishing returns. Do you know where your balance is?
Fig. Alignment between Maintenance, Repairs and Renewals will help the organization find the optimal MRR ratio.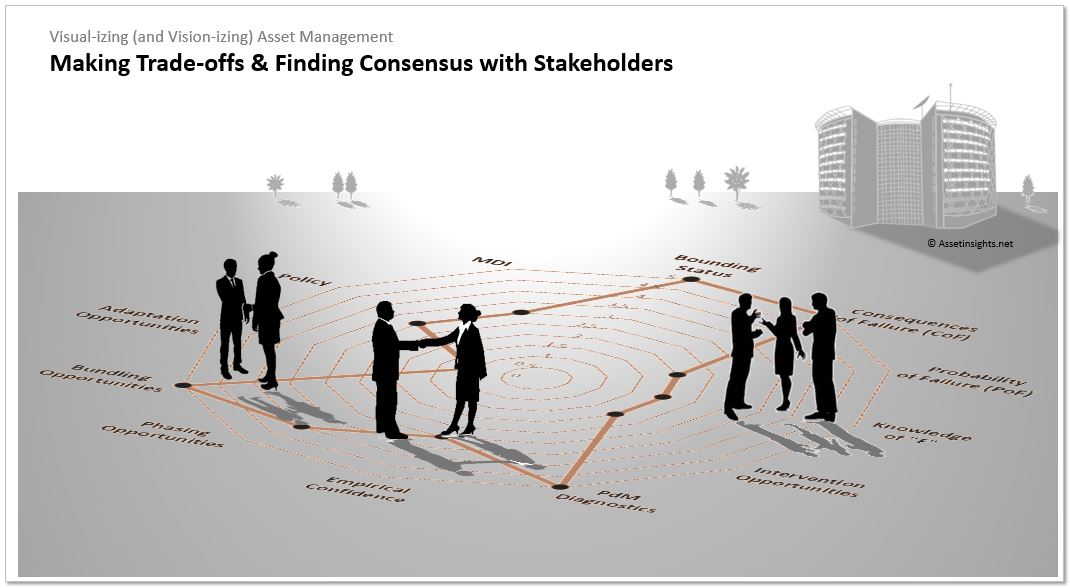 Fig. Making inevitable trade-offs and finding consensus with different stakeholder groups.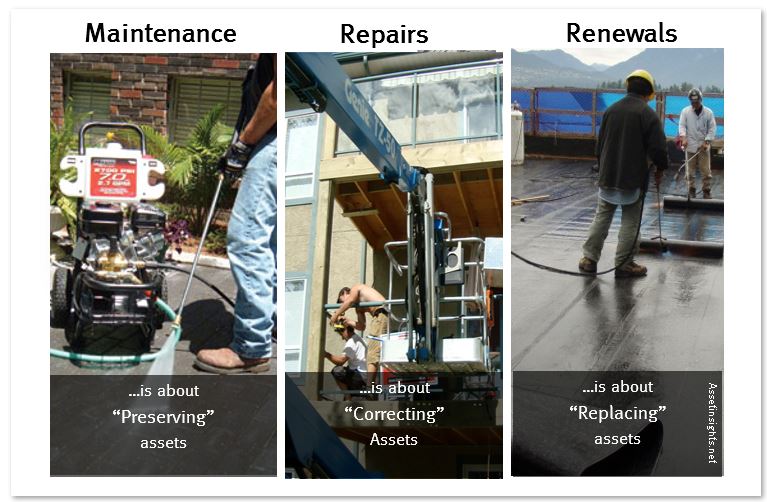 Fig. Activity correlation of maintenance, repairs and renewals.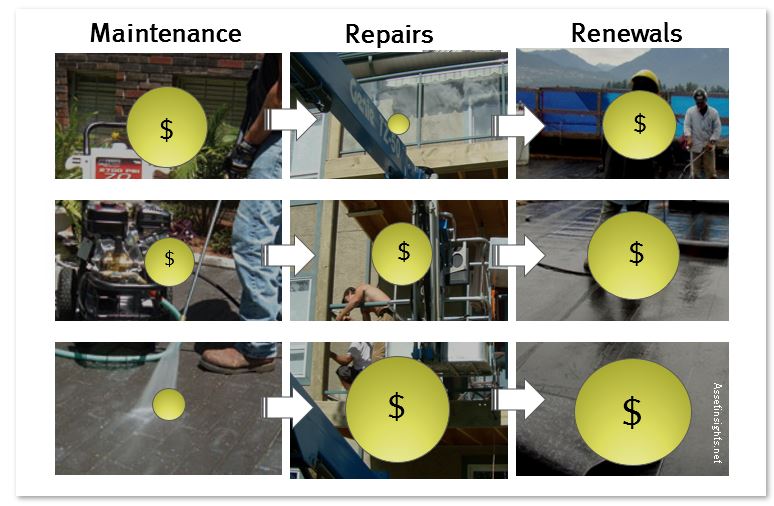 Fig. Cost correlations of maintenance, repairs and renewals.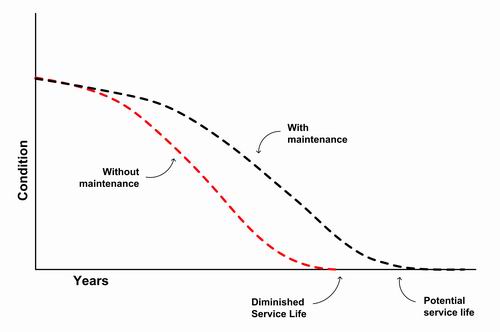 Fig. Curve indicating the impact of maintenance on the service life of assets.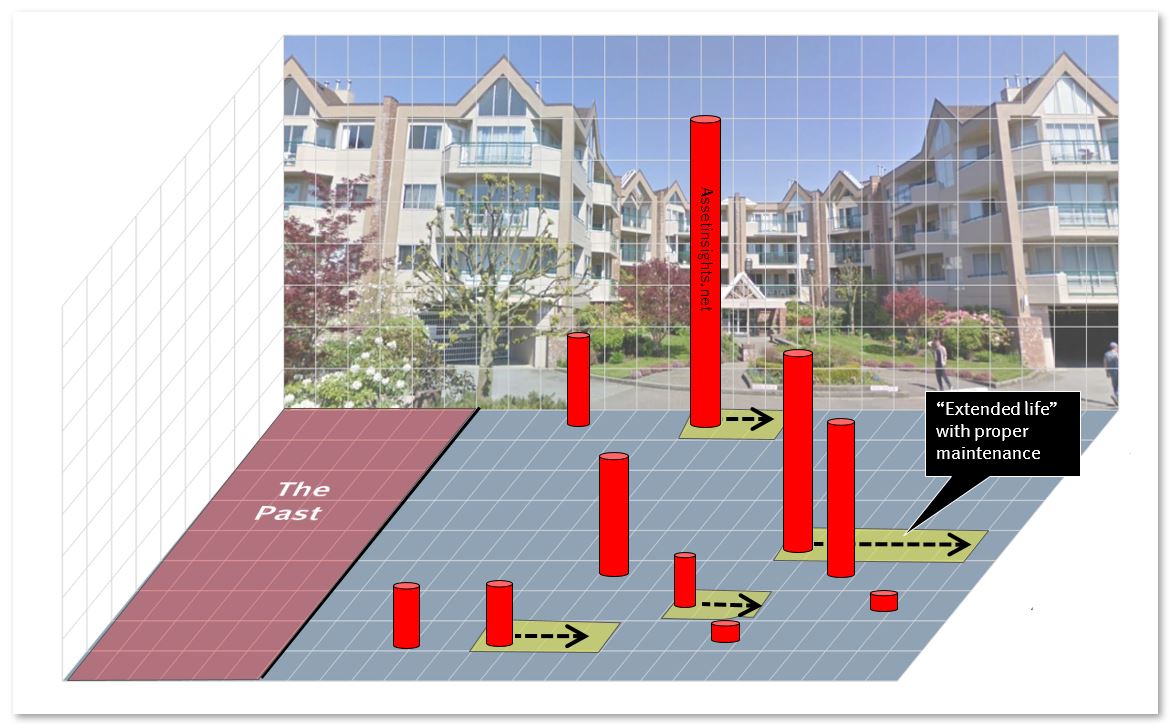 Fig. Maintenance significance represented on a calendar timeline.