A stakeholder is any party that has a direct or indirect interest in the maintenance program.

The maintenance team is a sub-set of the stakeholders who are directly involved in the responsible stewardship of the maintenance program in the organization's best interest.


---
Team Size and Composition


The size and composition of the maintenance team will vary dramatically depending on the following factors:

The Size of the Building – number of suites and gross floor area
The Type of Building – high-rise, low-rise, townhouse or mixed use
The Existence of any Specialty Assets – such as recreation amenities or commercial kitchen
The Choice of Resourcing Model - Whether the organization uses the owner/operator model for resourcing, a hybrid model or outsourcing model
The Organizations' Maturity Level -

Generally speaking, the age of the building only plays a very small role in determining the size and composition of the maintenance team.


---
Internal Stakeholders


The maintenance team will consist of some or all of the following stakeholders/parties:

Property Manager

– The person of firm charged with operating a building for a fee, where the owner is unable to personally attend to these services. The property manager will usually be involved in the following: Procure quotations for services; Prepare agendas for Board meetings, Annual General Meetings and Special General Meetings; Take minutes of meetings; Assist the Board in preparing the annual operating budget; Administration of accounts payable and accounts receivable.

Building Custodian

-
---
External Stakeholders
---
Building the Team


There are two primary routes that the organization can take when building its maintenance team:

Insourcing

- this involves recruitment, training, etc.

Outsourcing

- this involves contracting with 3rd parties.
Many organizations follow some form of hybrid model that includes both insourcing and outsourcing of certain services.


---
Managing the Team


Listed below are some of the business practices that are used to assist in administration and management of the maintenance team.

Roles and Responsibilities Matrix -
Number of active work orders
It is important for the organization to periodically engage with its different stakeholder to ensure that their requirements are being met.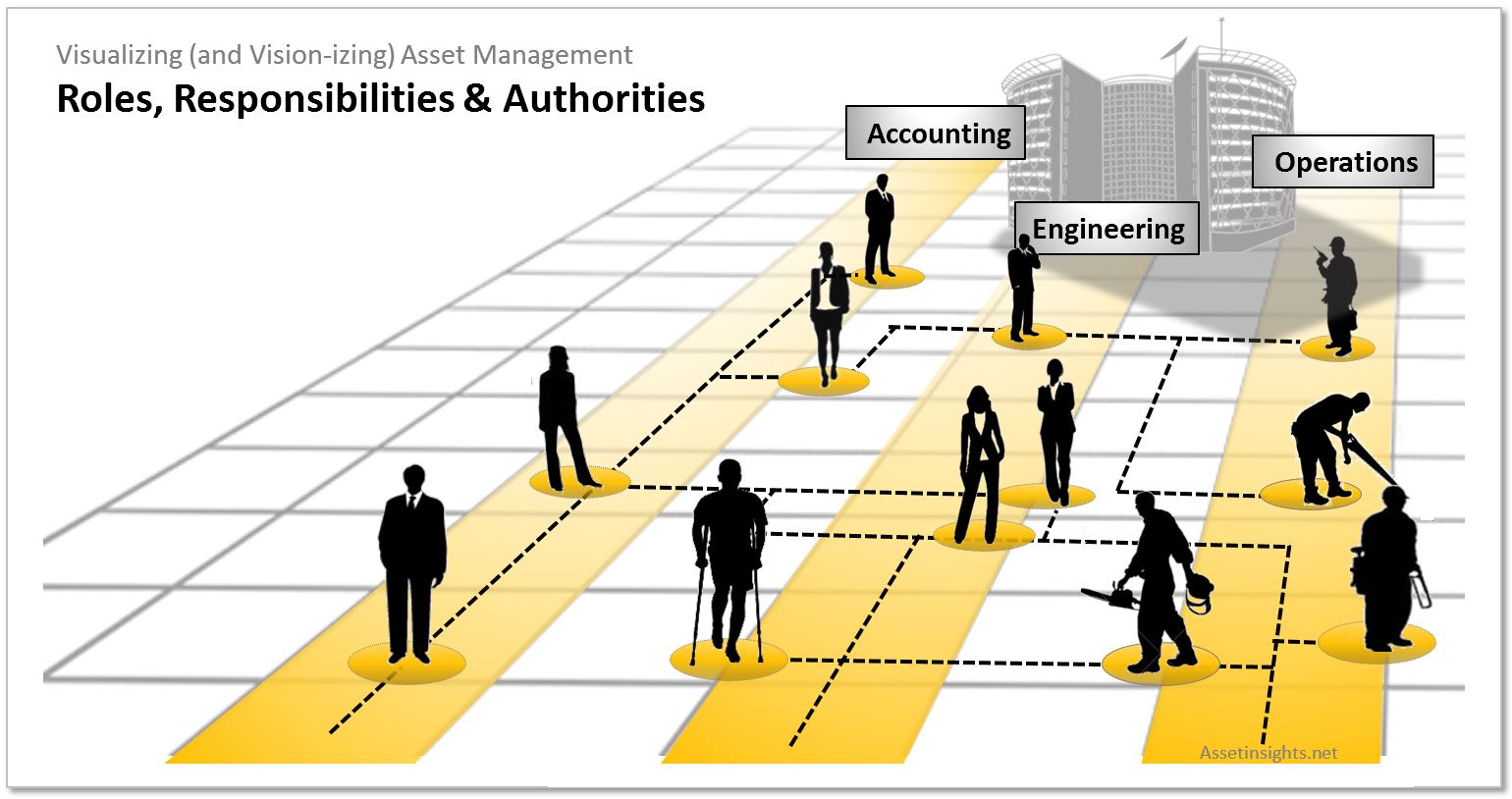 Fig. Clearly defined roles, responsibilities and authorities are required for a functional maintenance team