The spare parts/materials needed for ongoing maintenance activities, which are stored in the building for future use.
Supplies are generally of the following types of consumables:
Janitorial supplies (such as cleaning chemicals).
Paint supplies (such as spare paint cans, brushes).
Spare tile supplies.
Belt supplies for fans.
Filter supplies for fans.
Sprinkler heads.
Electrical supplies, such as lamps and ballasts.
Equipment and spare parts that are stored on the premises for maintenance activities. This typically includes items such as:

Paints and brushes
Fan belts
Lamps and ballasts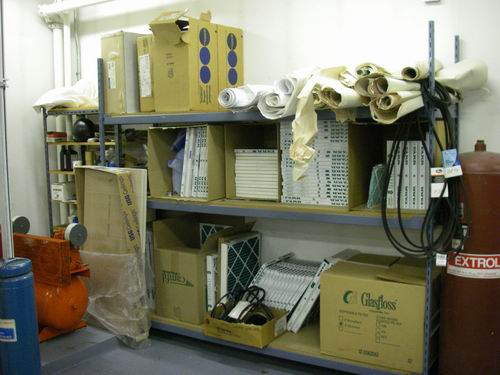 Fig. Paint supplies. Fig. Varied supplies.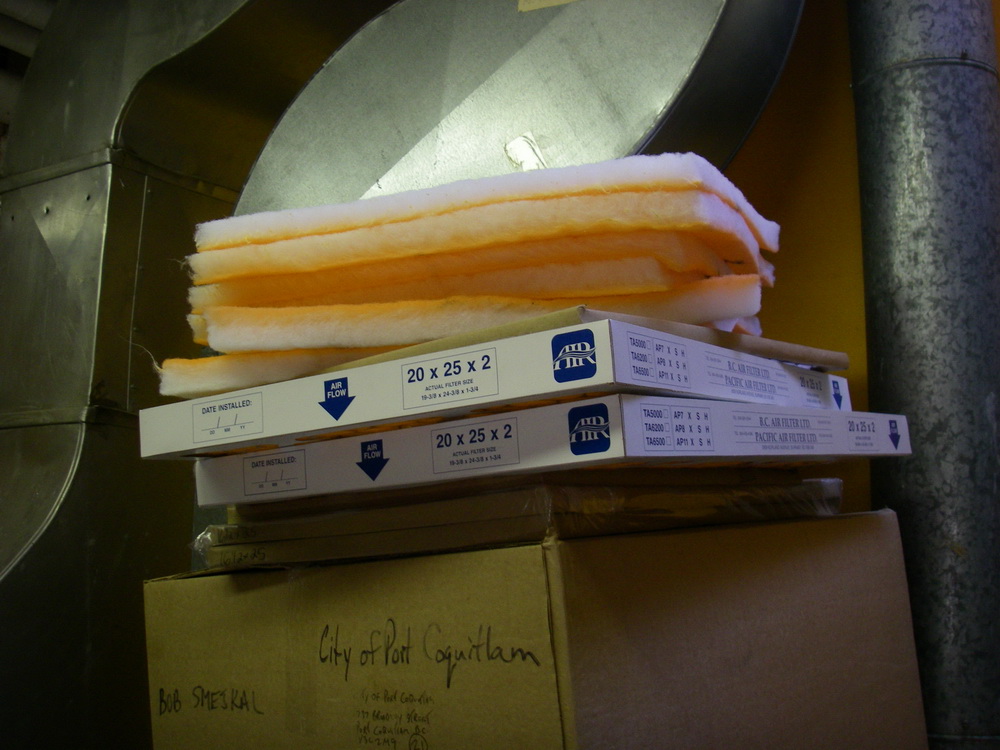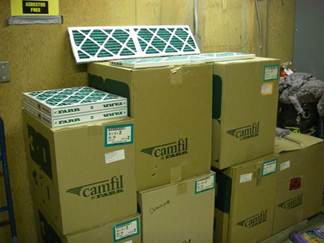 Fig. Filter Supplies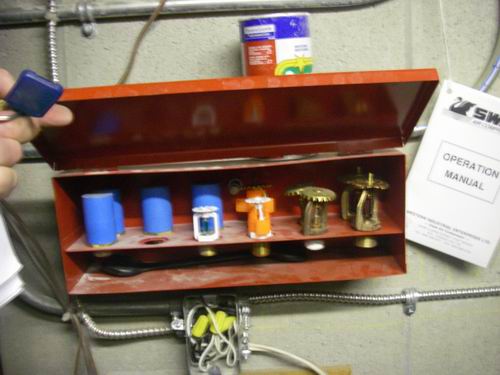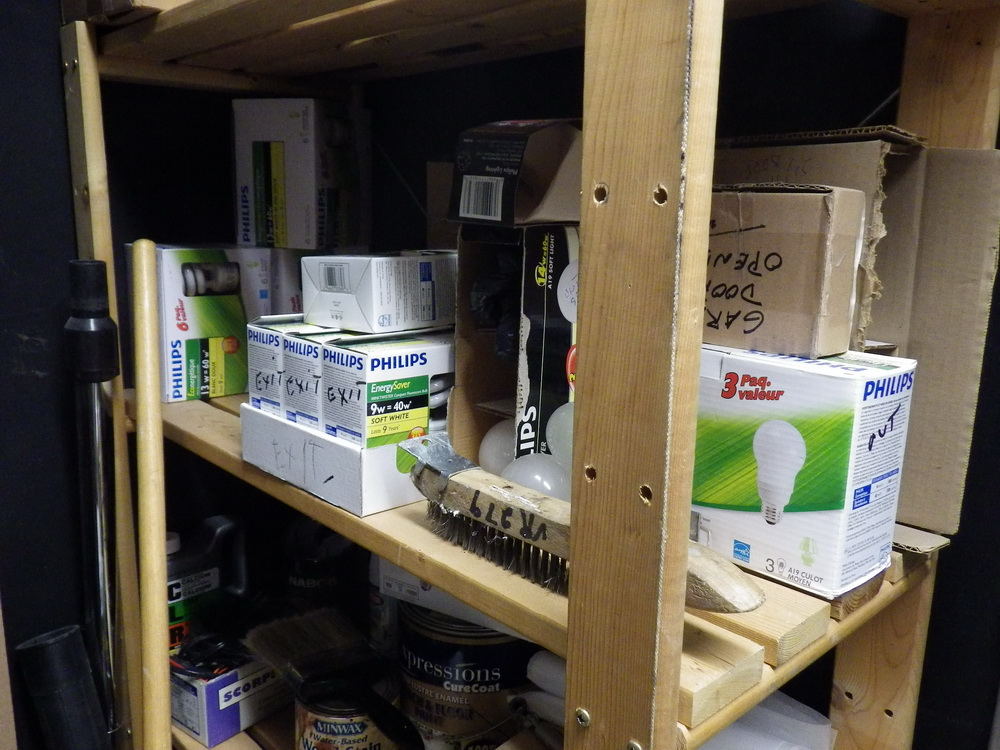 Fig.

Sprinkler head spare parts