A long-term plan, covering all aspects of maintenance management, which sets the direction for annual maintenance program and contains firm action plans for achieving a desired future state for the organization.
There are four maintenance strategies:
---
Process


Listed below are some of the key steps in development of a maintenance strategy.

---
Management Principles


Included below are some of the asset management principles to consider in relation to the maintenance strategy:



Fig. Relationship between FCI and funding levels across five facility operating standards.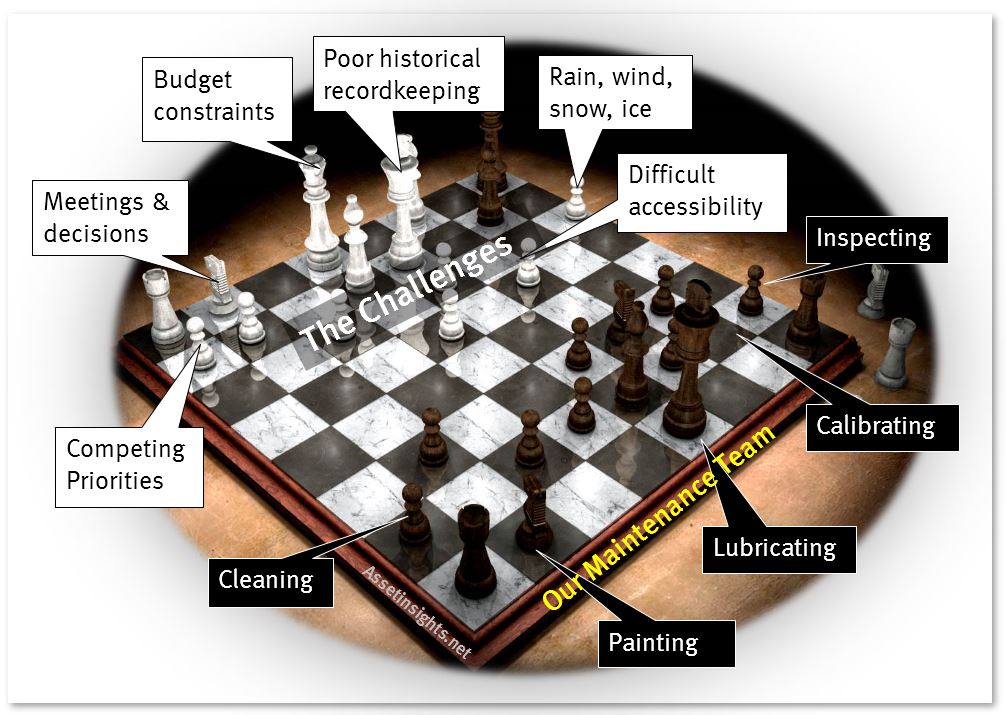 Fig. Chessboard analogy to illustrate some of the challenges facing the maintenance team.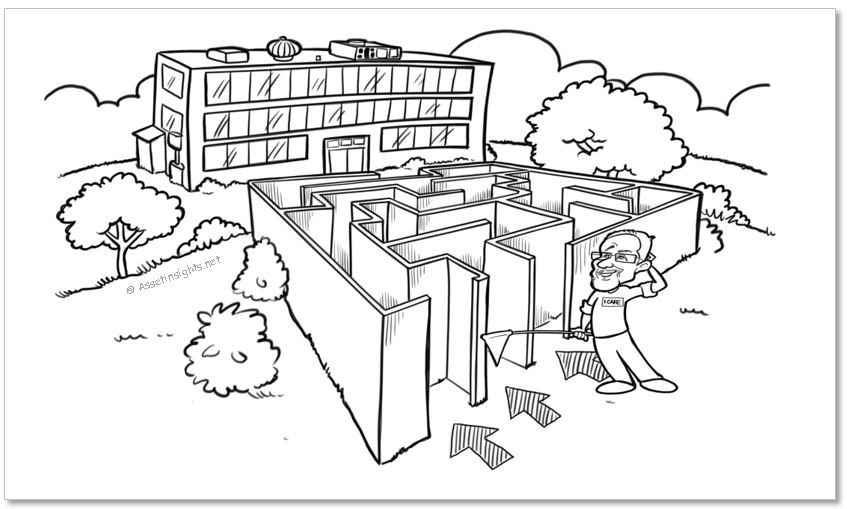 Fig. I. Care needs a line of sight in order to select the most efficient course of action to achieve his objectives.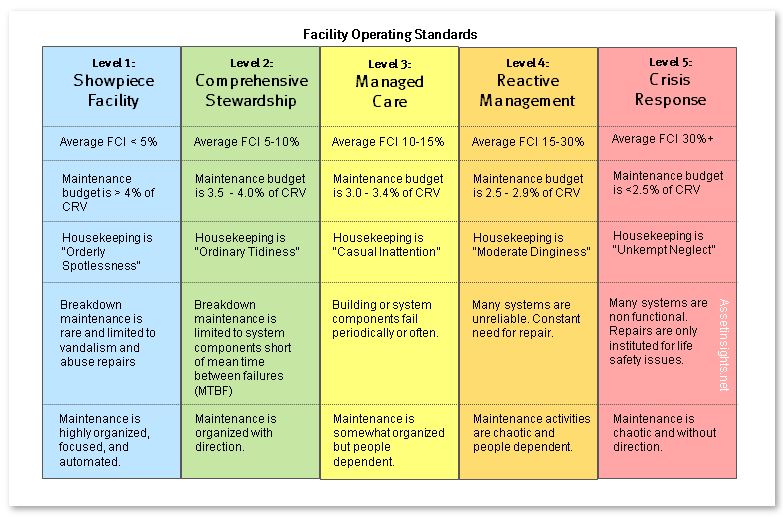 Fig. Summary of the key attributes attached to each of the 5-tiers of the operating standard.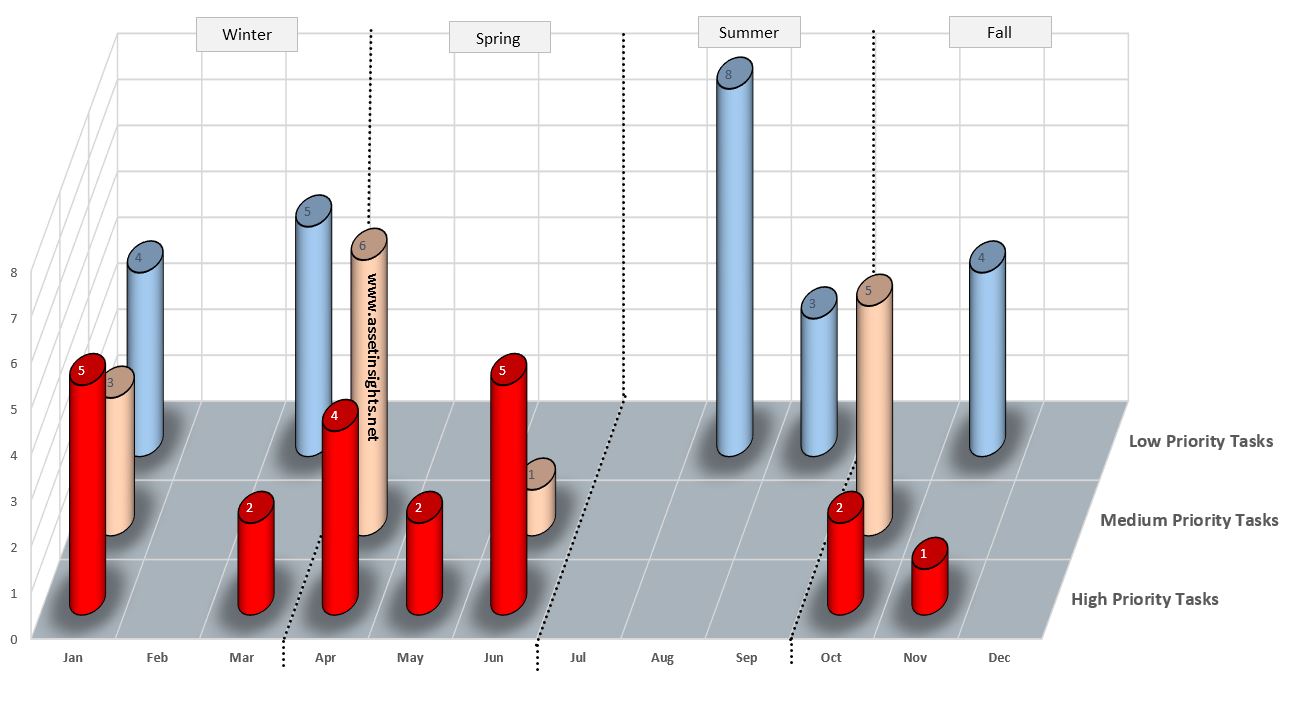 Fig. The maintenance plan organized by task prioritization.