A checklist of maintenance activities to be performed over a particular time period, typically per year or season.

The schedule forms part of the maintenance plan and contains the following:
maintenance program once all the tasks are fully funded and a team is available to implement the tasks.



---
Methods to Arrange Maintenance Schedules
Seasonal (fall/winter vs. spring/summer)
Statutory vs. unregulated maintenance
Major maintenance vs. Routine maintenance
Time-based vs. condition-based maintenance
---
Maintenance Checklist vs. Maintenance Schedule


Maintenance "checklists" are converted into maintenance "schedules" once they are placed into a calendar.

While two identical buildings may share the same maintenance checklist, there schedules may be completely different.The following table includes some examples of the conversion of a checklist into a schedule.


Maintenance Checklist

Interval

Maintenance Schedule

Vacuum the carpets - weekly

Weekly

Every Monday at 10am

May 2, 9, 16, 23 & 30

Clean the dryer vents – annual

Annual

September 16

Certify the fire alarm equipment

Annual

October 2-3

Test the emergency generator

Semi-annual

April and October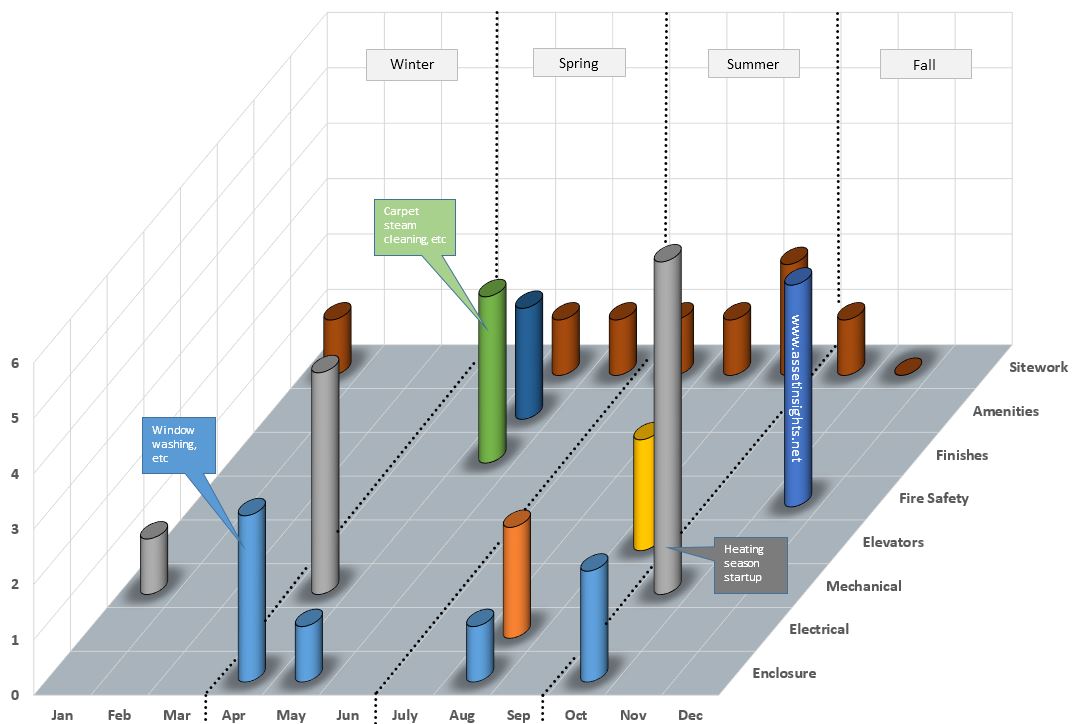 Fig. Seasonal maintenance program represented by system.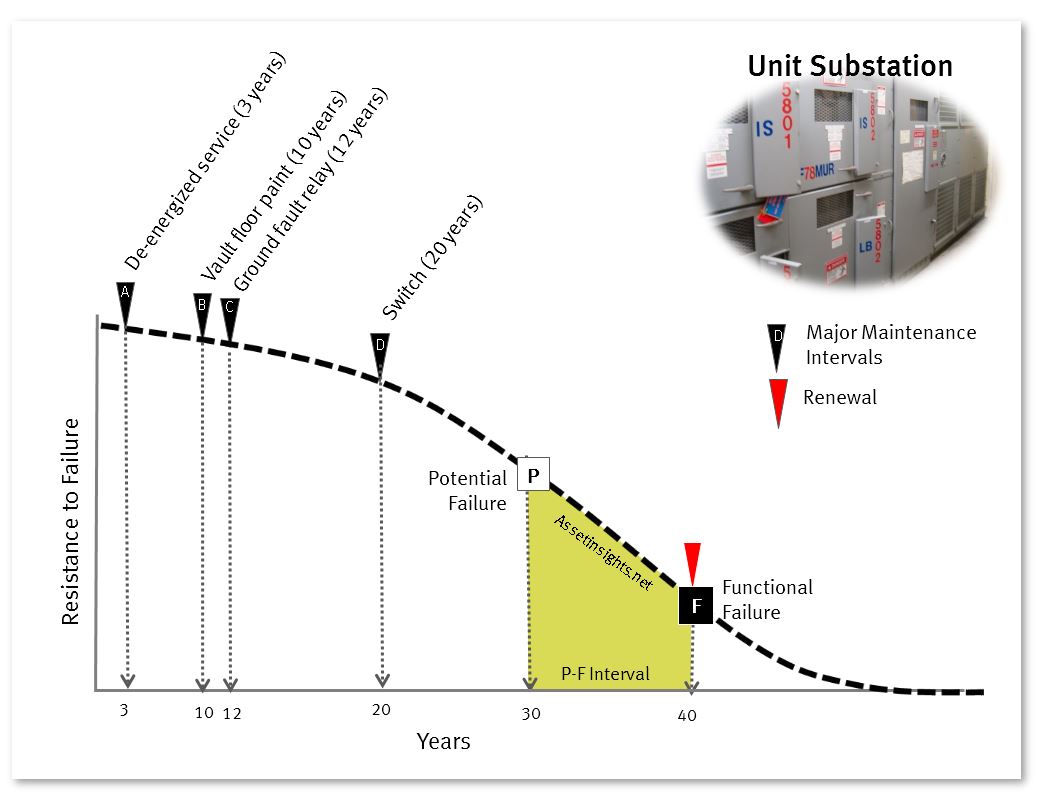 Fig. Maintenance schedules represented on an asset deterioration curve.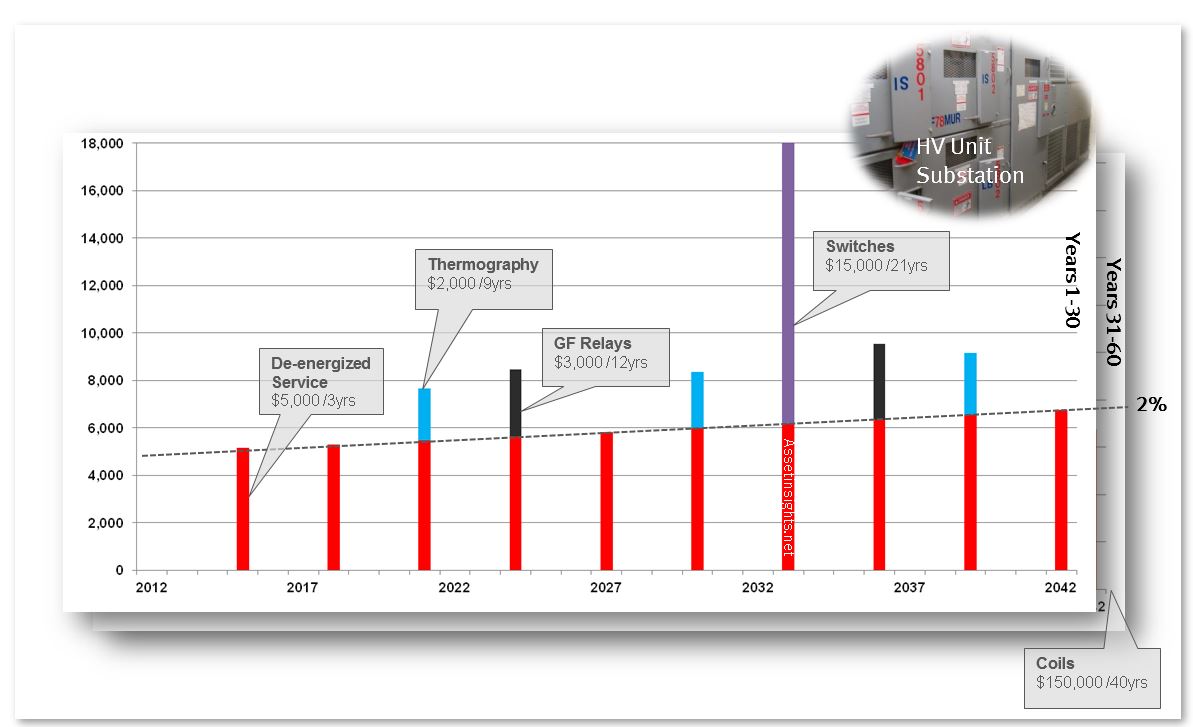 Fig. Maintenance schedules represented as a financial bar chart.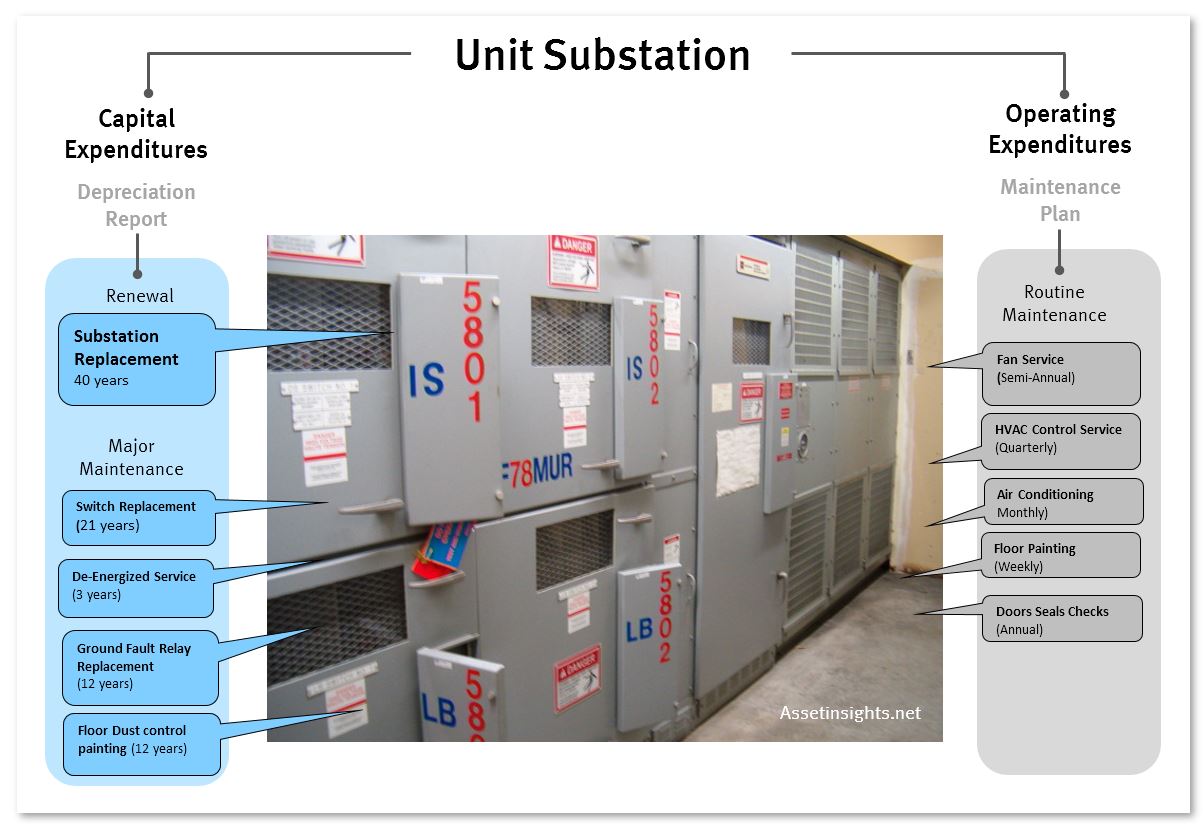 Fig. Maintenance schedules represented as a location chart.