Wash the windows twice each year
Clean the roof drains quarterly
Inspect the fire extinguishers once a year
---
Types of Intervals


Maintenance intervals can vary in their duration and cyclical patterns. Listed below are some of the typical types of intervals:
---
Techniques to Manage Intervals


Listed below are some of the techniques that may be used to assist in managing maintenance intervals: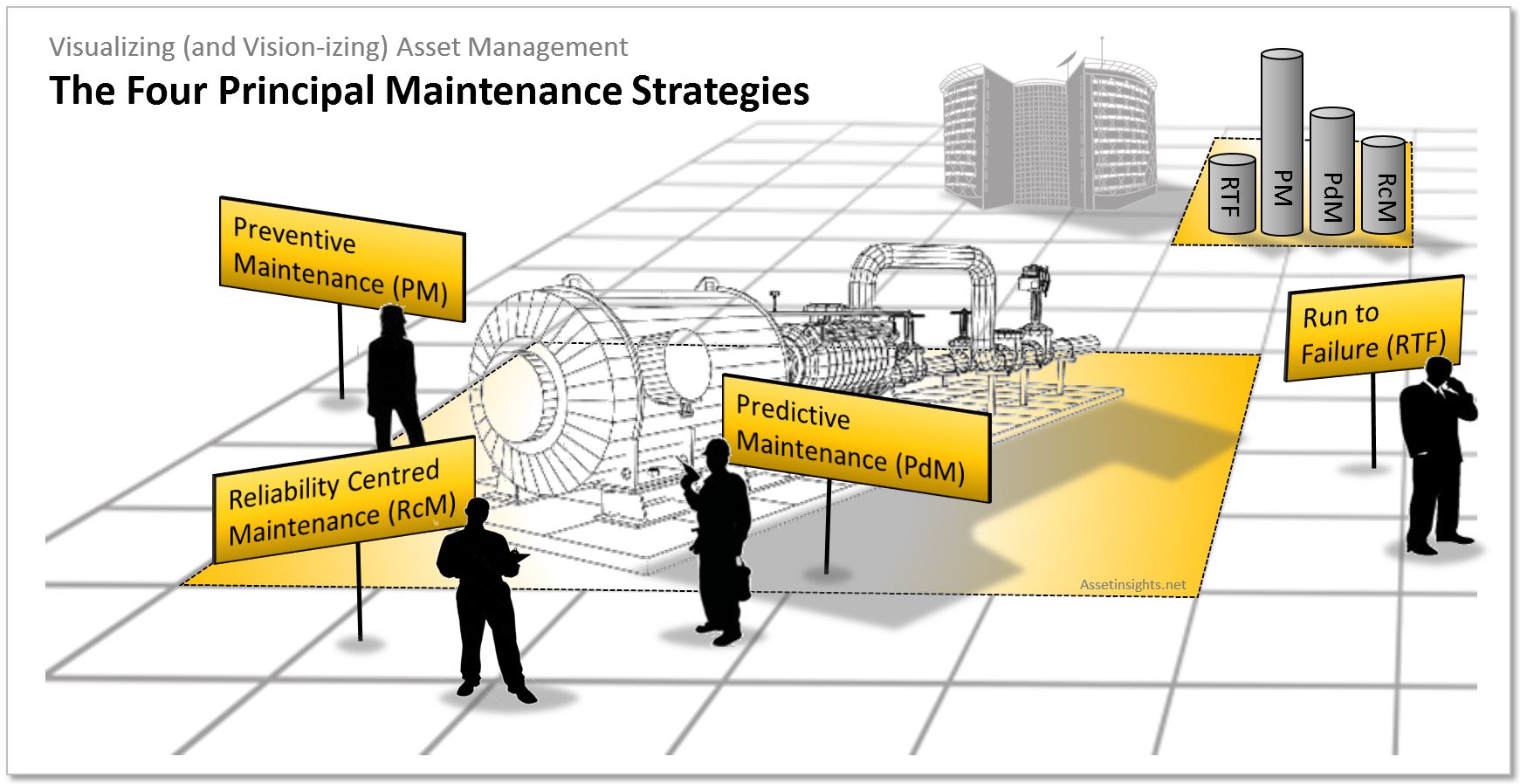 Fig. Alignment of the four different types of maintenance strategies across the asset portfolio on decisions that are risk-based and consider the whole-life of assets will result in a maintenance mix that is in conformity with ISO 55001 standards

.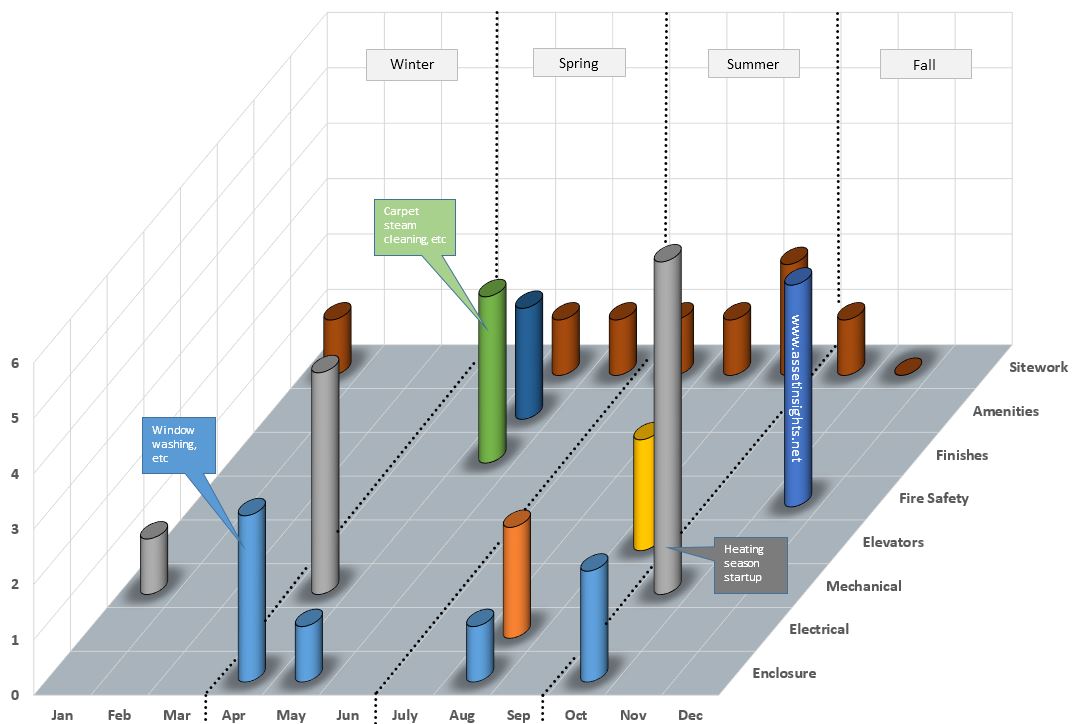 Fig. The maintenance plan organized into seasonal maintenance tasks.