An asset whose typical service life is longer than 30-years.
---
Attributes
Long life assets may have one or more of the following physical and financial attributes:
---
Examples
Some typical examples of long-life assets, sorted by system, are listed below:
Enclosure System
Masonry cladding assemblies (40+ years)

Some glazing systems (30-40 years)

Sloped metal roofs

Soffits

Slab on grade

Mechanical System
Electrical System
Unit substations (35+ years)


Transformers (35+ years)

Electrical distribution
Sitework System
---
Management Principles


The renewal of long-life assets are contemplated in the strategic planning horizon and are characteristic of projects in the old age life stage of a building.


Fig. Some examples of long life assets within the building enclosure system.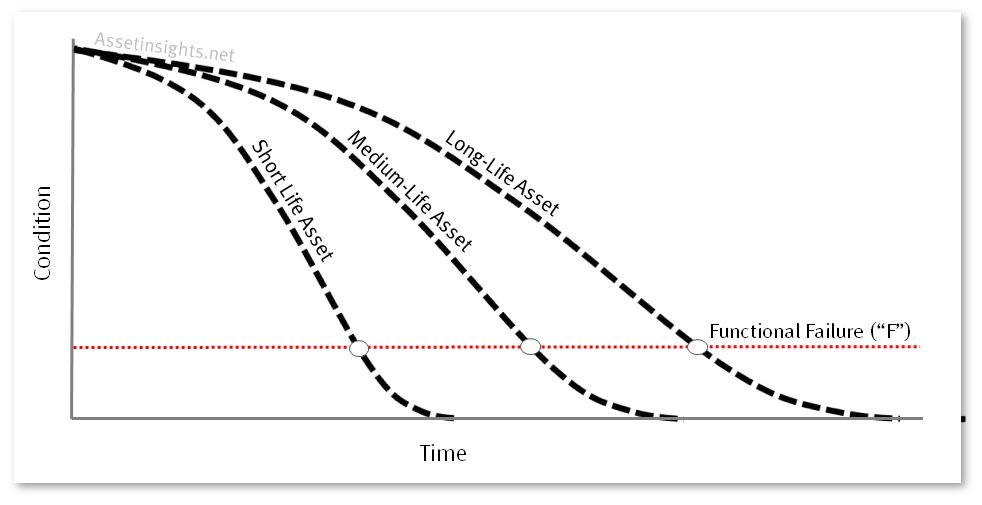 Fig. Conceptual representation of short-life assets, medium-life assets and long-life assets relative to their respective points of functional failure.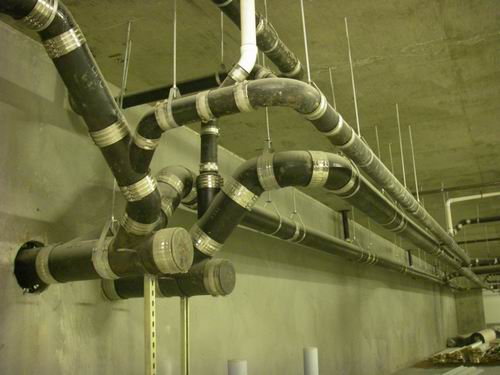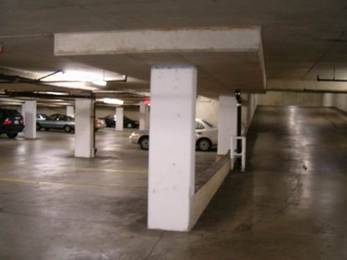 Fig. Drainage collection pipes and concrete columns are long-life assets.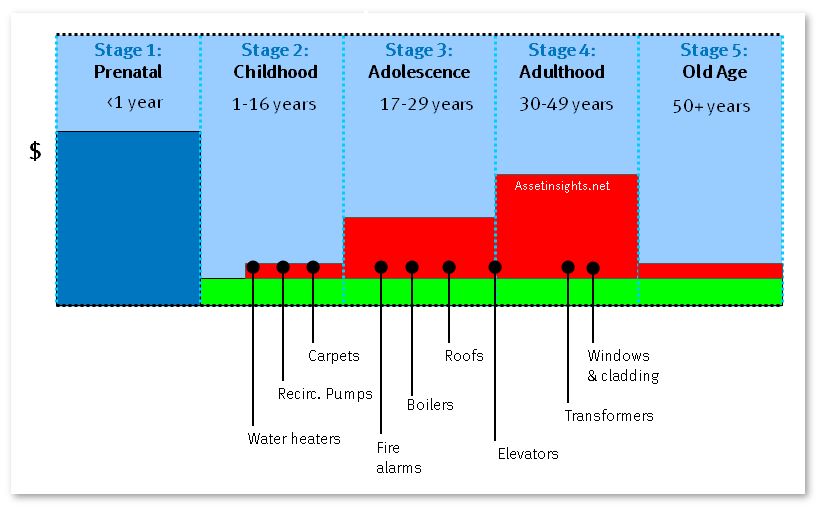 Fig. Examples of some types of projects that are considered normal during each of the lifecycle stages.




Fig. Distribution of long-life assets within each of the eight primary physical systems.