The link between:
It is often difficult to gain a "line of sight" from the abstractness and imprecision of a long-range strategic plan down to "work on the ground". This is achieved by decomposing the strategic horizon into a shorter tactical horizon and ultimately into an annual operating plan.

The longer the time-to-value (TTV) of an action, such as a specific maintenance taks, the more it may impede its line of sight.



---
Examples of Lines of Sight


Listed below are some common lines of sight challenges that are present within the field of asset management:

A. From Capex to Opex


Departments/Divisions
Plant Floor/front line staff
C. Across short, medium and long-range planning horizons

Short-term
Medium-range
Long-range
D. Across priority categories

High Priority
Medium priority
Low priority
E. Across the different levels of plans

OCP
SAMP - Strategic Asset Management Plan
AMP - Asset Management Plan
H. Across the different timeframes of plans


Capital Plan

Technology Plan

F. Across the fiscal cycle



I. From insight to foresight to oversight to hindsight.

J. Across the PESTLE Context


K. Across the Triple Bottom Line (TBL) of sustainability:

People (Community)
Planet (Environment)
Profit (Finances)
L. Across the decision criteria
M. Across the aspirational-inspirational hierarchy
"W" Questions of Asset Management.


From maintenance to resale value and marketability
From a specific maintenance to the return on asset - the time to value (TTV).
From maintenance to return on investment
Line-of-Sight is an understanding of how the four sights interconnect. It is how one acts as a foundation for the other and how they work together as an overall, interconnected framework.

Here are a few examples:

It is only with insight that realistic foresight can be developed
Foresight helps set up appropriate plans and procedures for oversight
The lessons learned from oversight provides hindsight
Hindsight leads to new insights and thus completes the full circle
---
Techniques


Listed below are some techniques to provide a clear an actional line of sight:

Convert the plan into a story.
Be realistic in the forecasts.
Provide a chronology.

Fig. The hierarchy of organizational purpose with line of sight through each of the layers.
Fig. Alignment between Maintenance, Repairs and Renewals will help the organization find the optimal MRR ratio.
Fig. Alignment is required between all levels of the organization - such as, from top management to line staff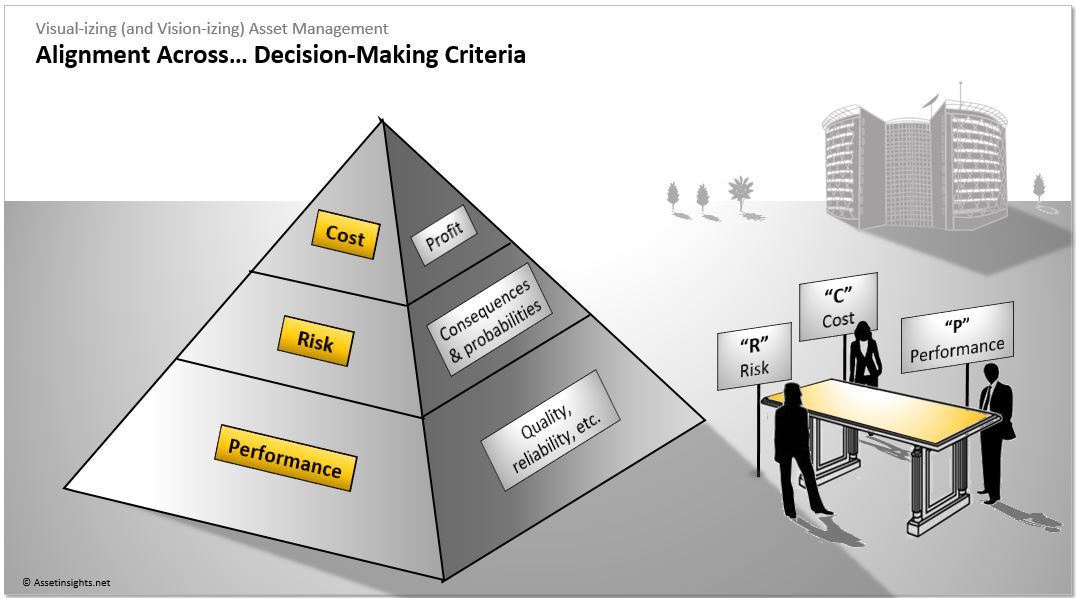 Fig. Alignment across different decision-making criteria (such as risk, cost and performance) is required for ISO 55000 conformity.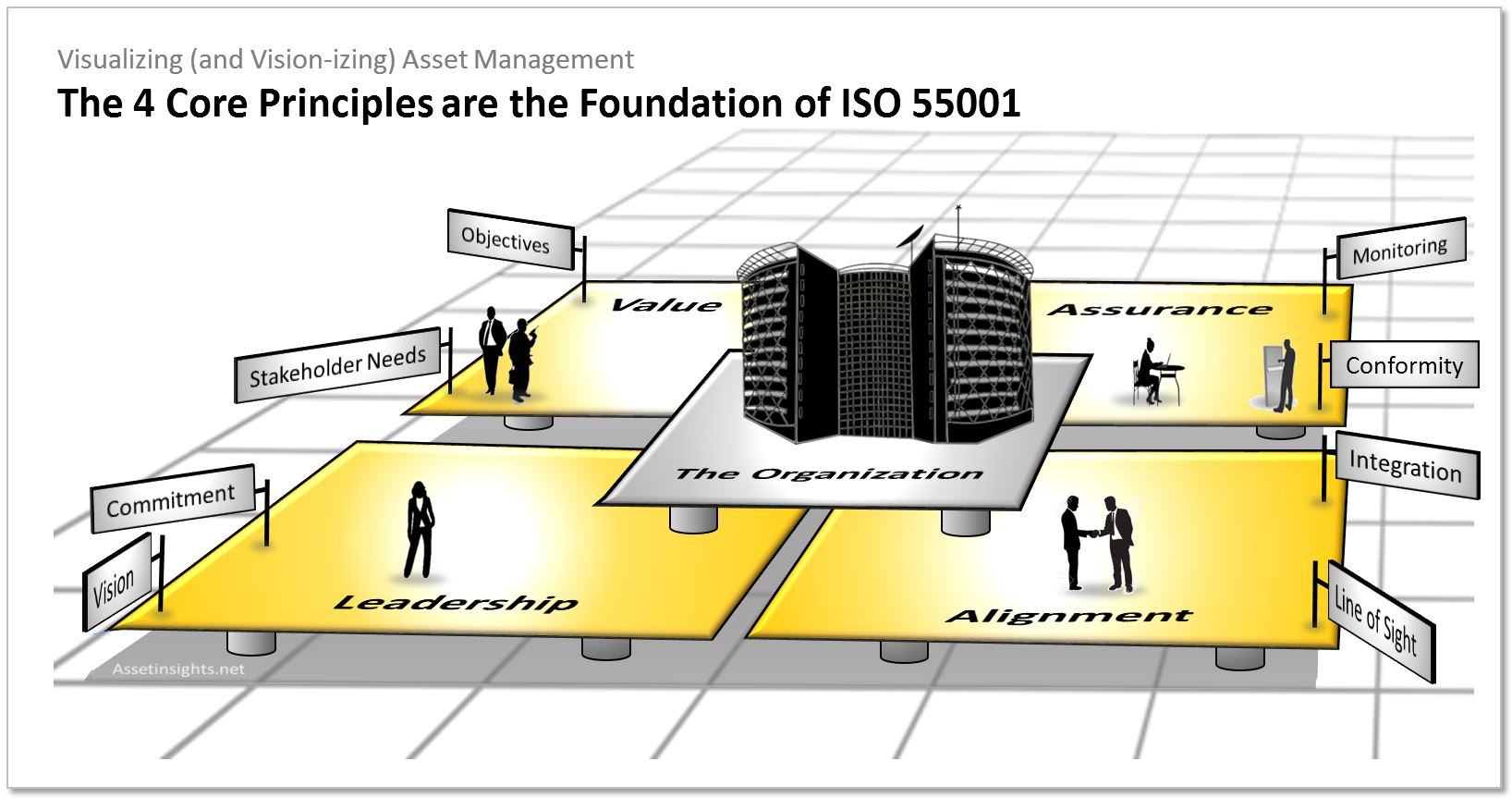 Fig. The four core principles of asset management are the foundation of ISO 55001, with alignment (line of sight) as of these principles.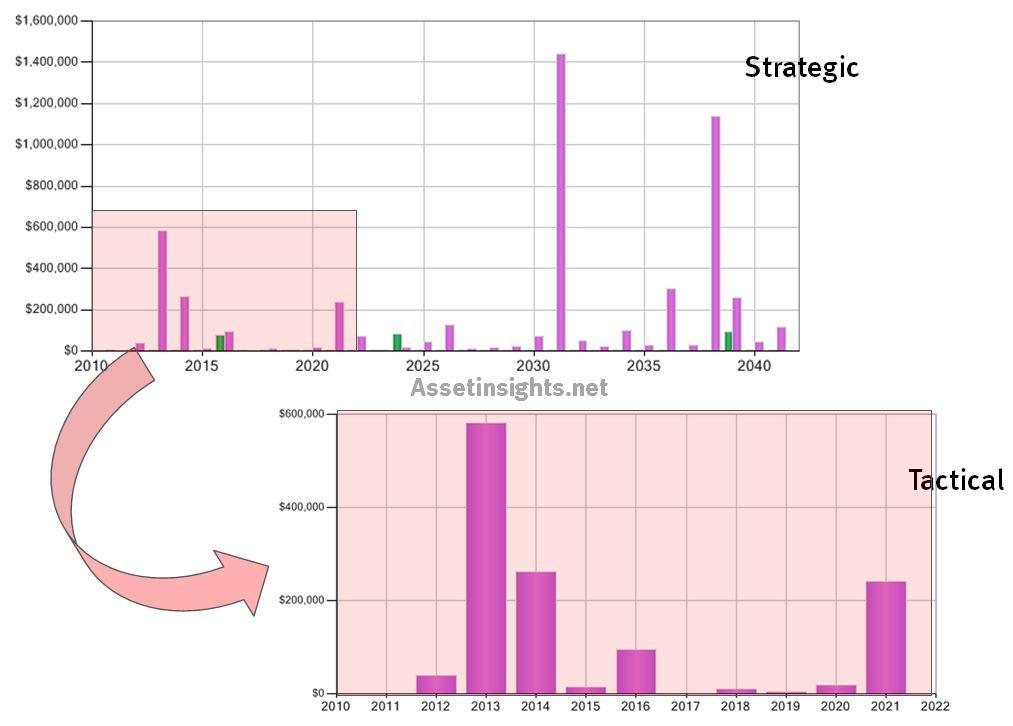 Fig. The relationship between the long-range strategic plan and the shorter range tactical plan.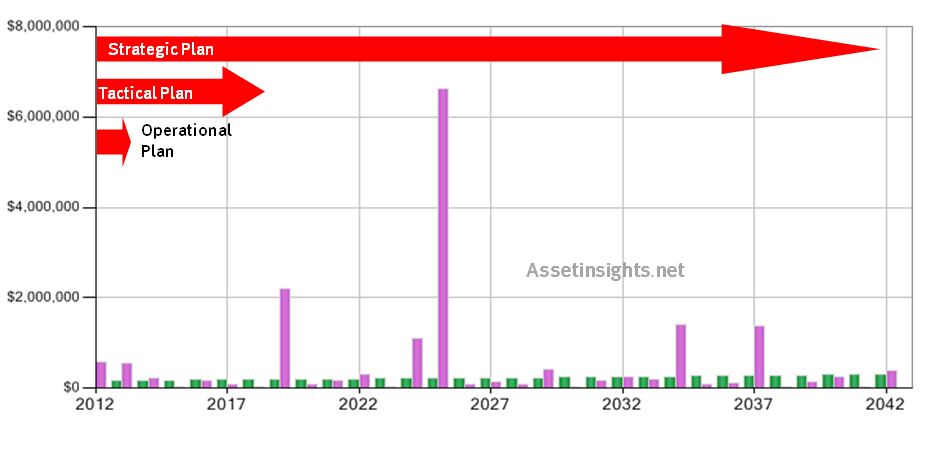 Fig. Three planning horizons

relative to the base year. Future events are displayed as purple and green bars on the chart

.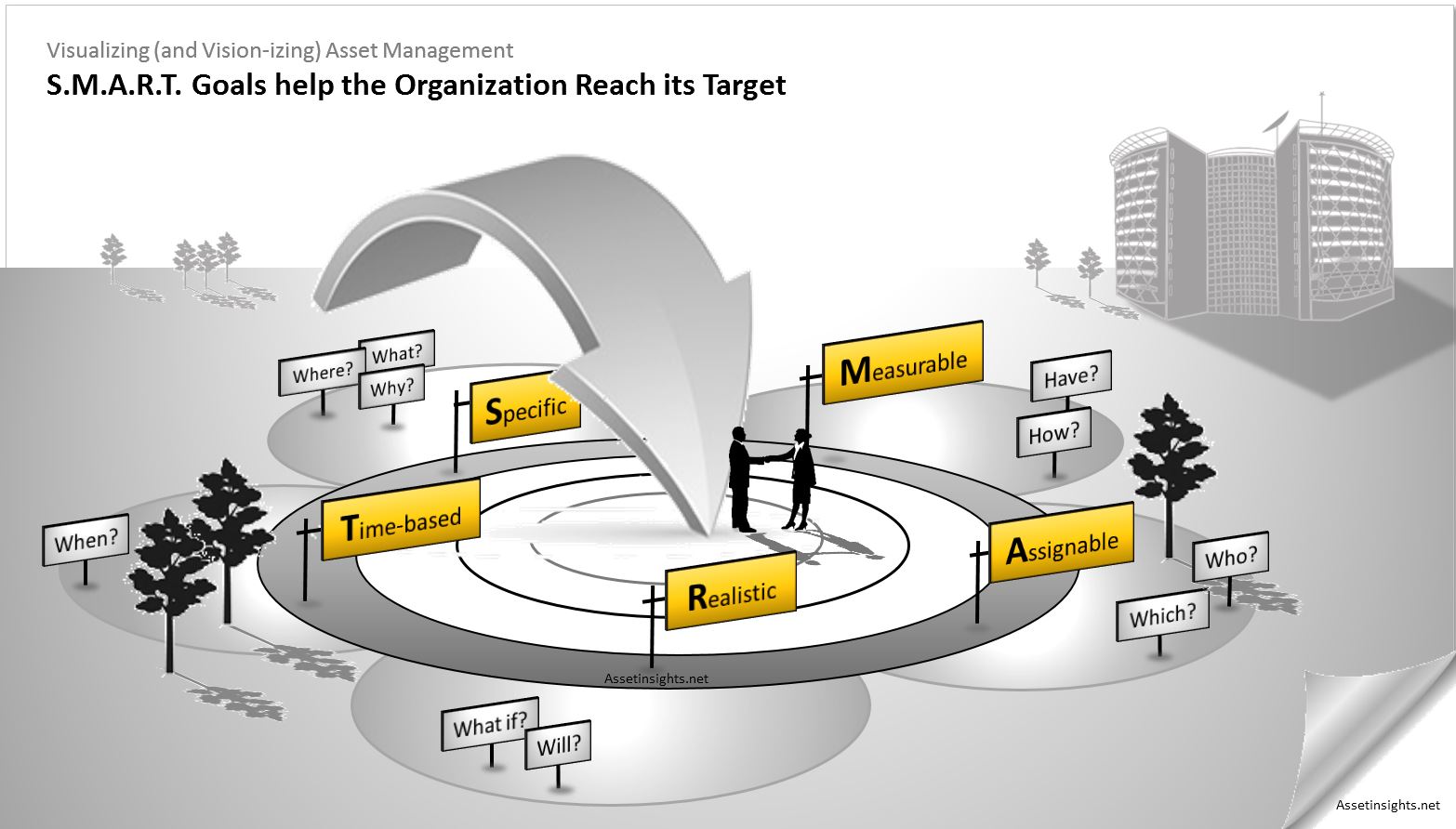 Fig. SMART goals help the organization reach its target.
Fig. I. Care is trying to avert the cascading effect of one problem compounding another in his building. He needs a line of sight to the root cause of his problems.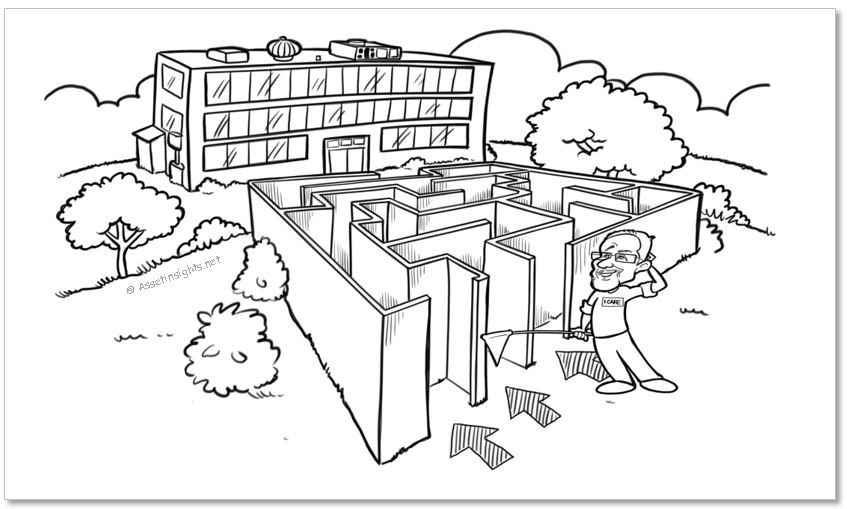 Fig. I. Care needs a line of sight in order to select the most efficient course of action to achieve his objectives.