Fig. The Aspirational-Transactional Hierarchy with line of sight through each of the layers.
Fig. Alignment between Maintenance, Repairs and Renewals will help the organization find the optimal MRR ratio.



Fig. Alignment is required between all levels of the organization - such as, from top management to line staff

.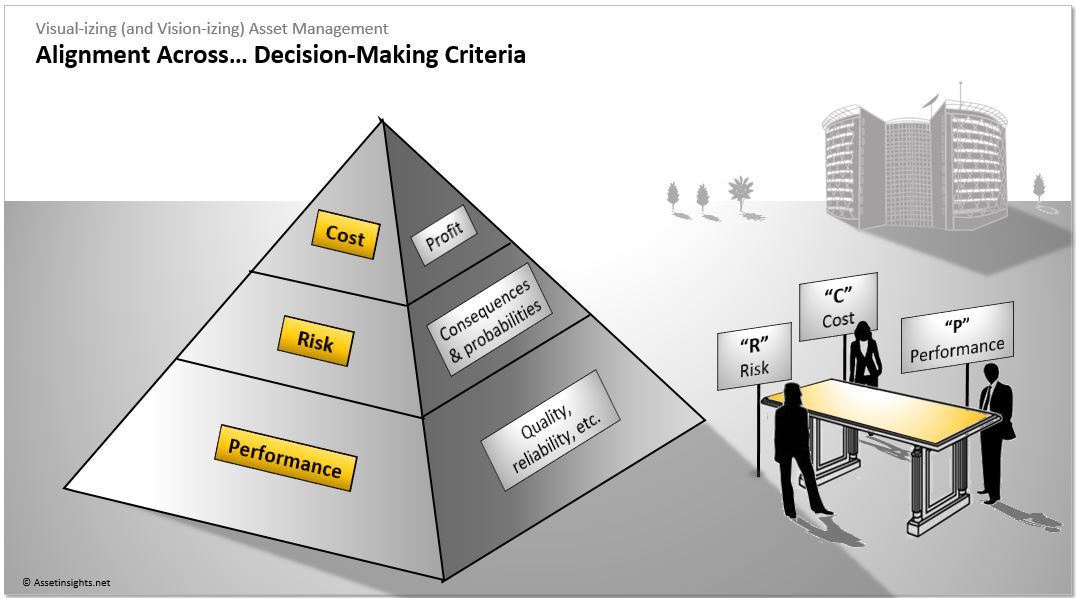 Fig. Alignment across different decision-making criteria (such as risk, cost and performance) is required for ISO 55000 conformity.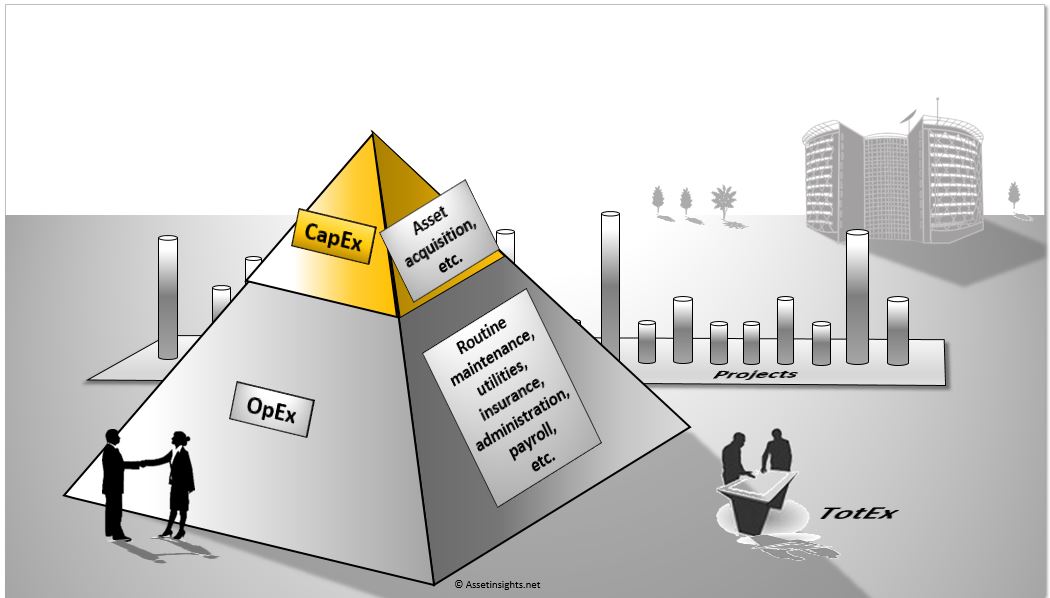 Fig. The relationship and interdependencies between CapEx, OpEx and TotEx

.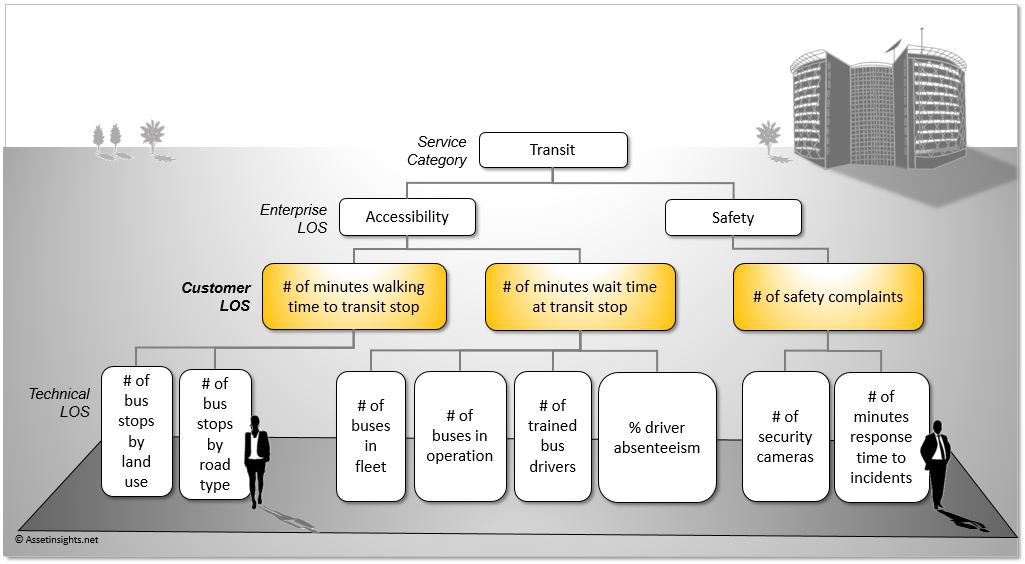 Fig. Goals and objectives translated into Customer LOS and then, finally into Technical LOS -- using transit service as an example.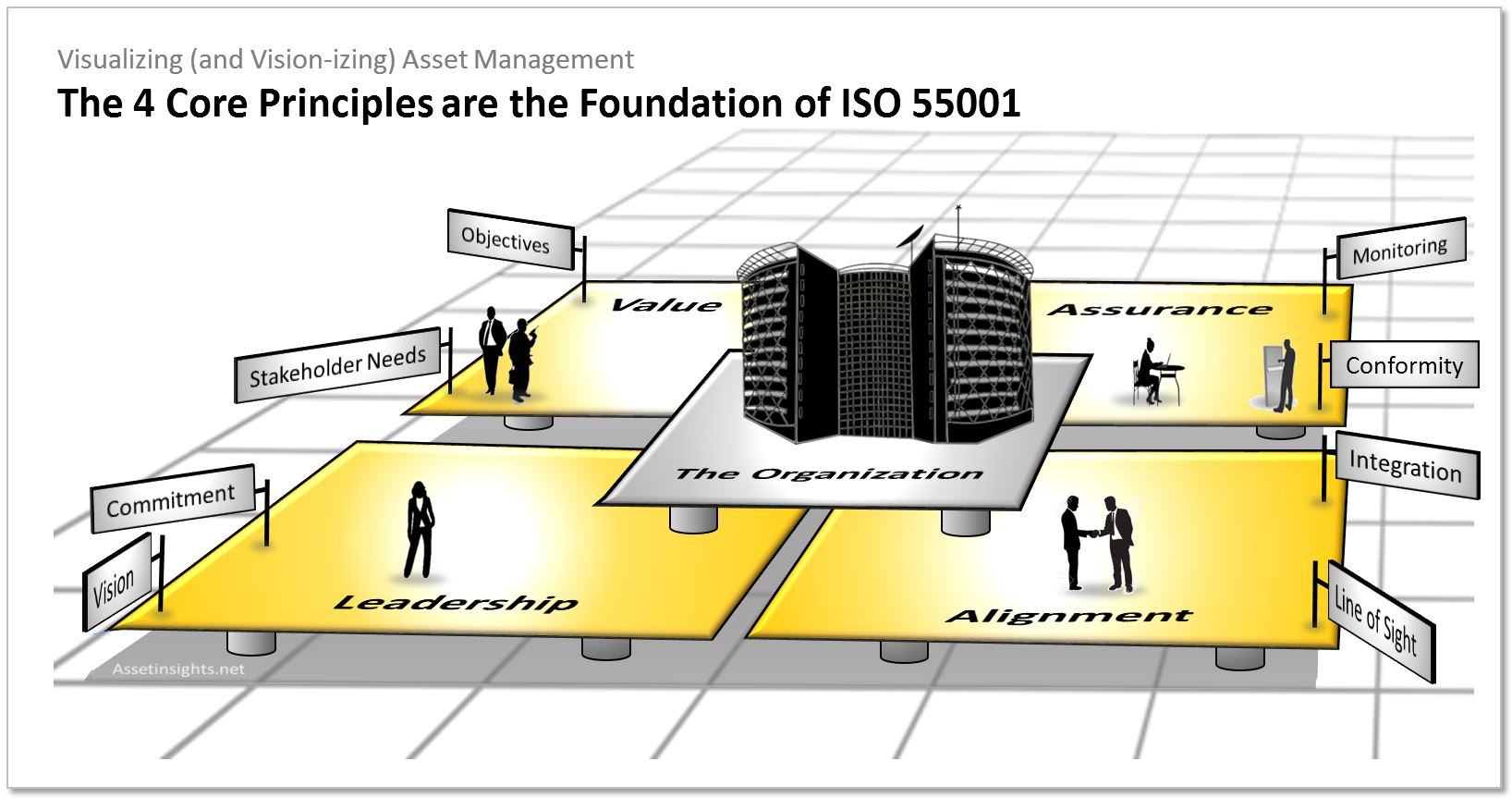 Fig. The four core principles of asset management are the foundation of ISO 55001, with alignment (line of sight) as of these principles.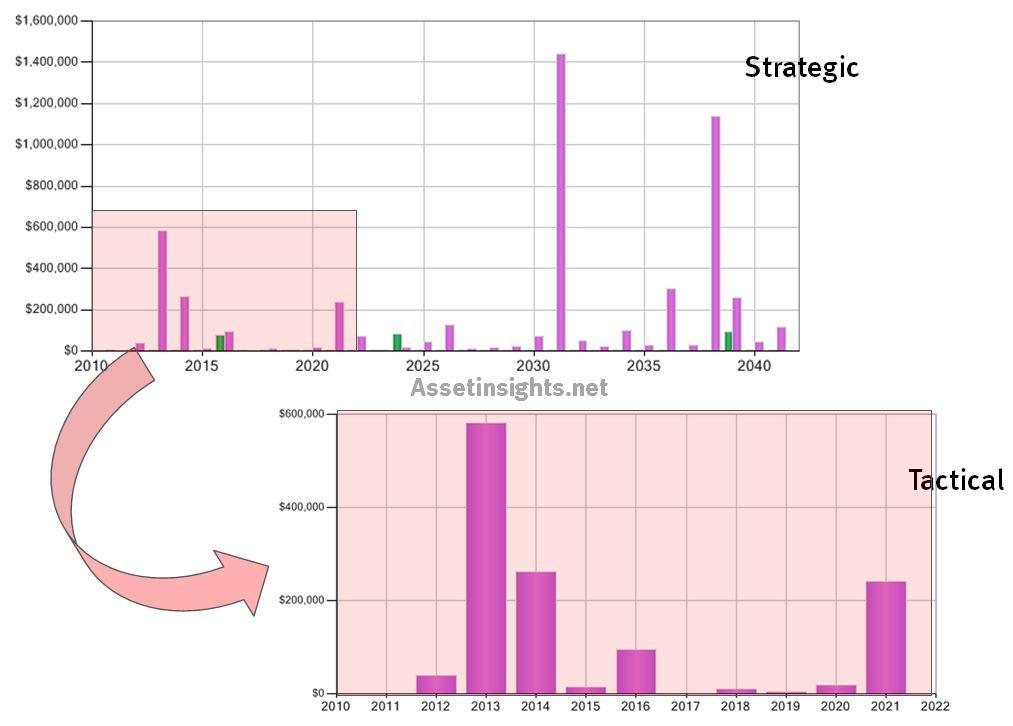 Fig. The relationship between the long-range strategic plan and the shorter range tactical plan.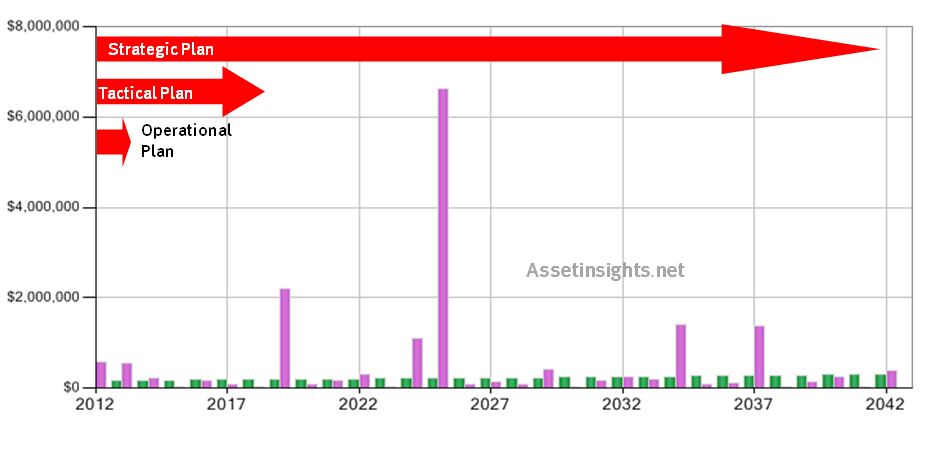 Fig. Three planning horizons

relative to the base year. Future events are displayed as purple and green bars on the chart

.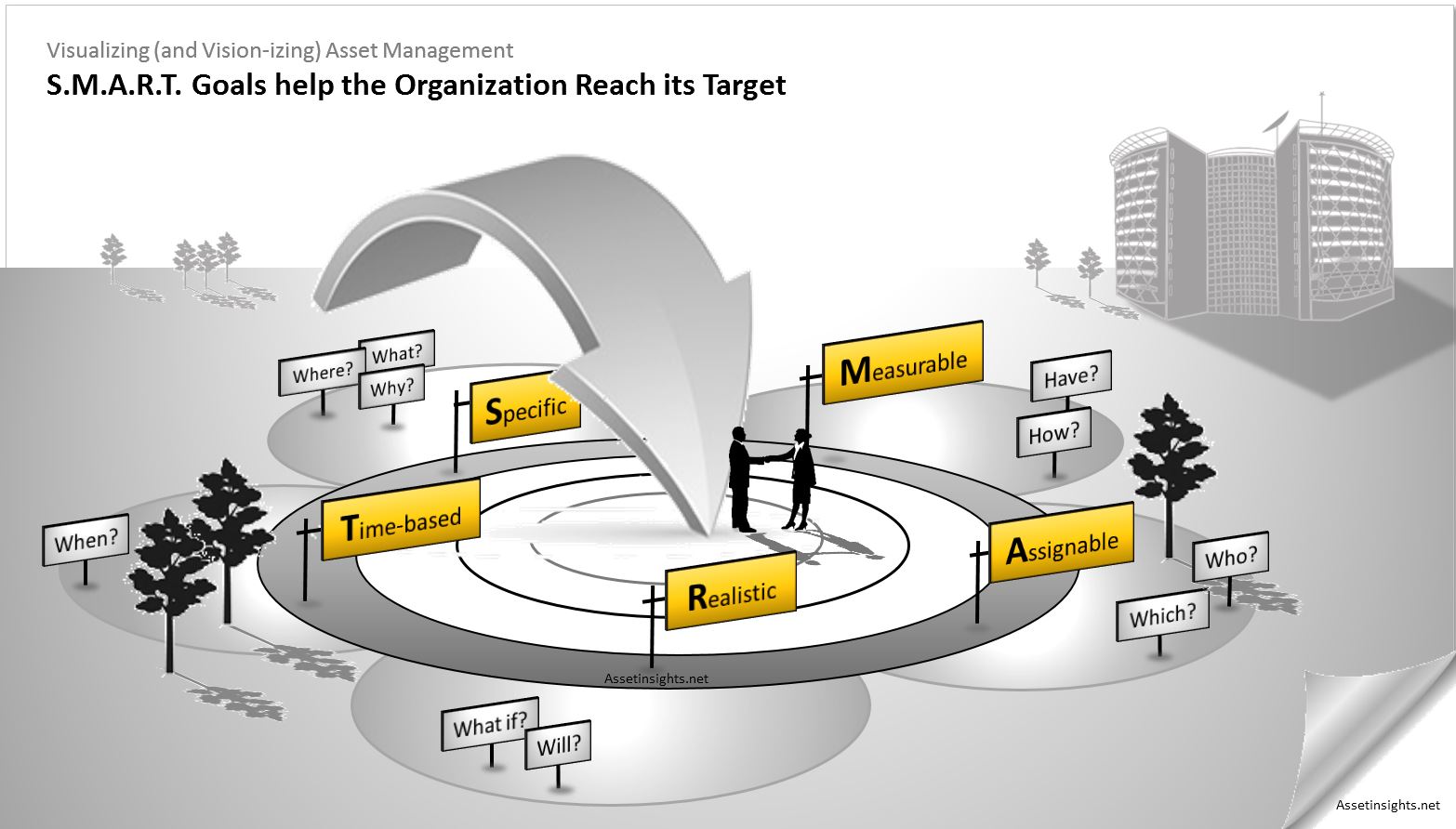 Fig. SMART goals help the organization reach its target.
Fig. I. Care is trying to avert the cascading effect of one problem compounding another in his building. He needs a line of sight to the root cause of his problems.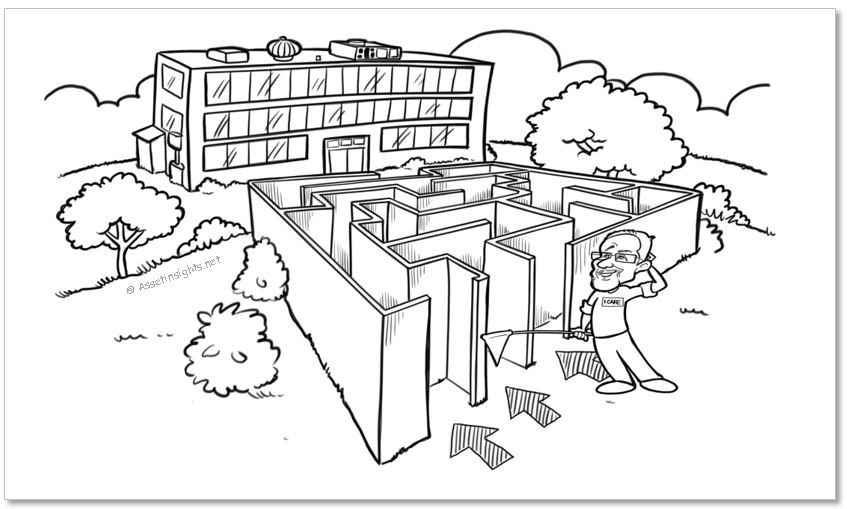 Fig. I. Care needs a line of sight in order to select the most efficient course of action to achieve his objectives.