LCP is common property that has been designated (in the strata plan) for the exclusive use of one or more owners.

Listed below are assets that are usually designated on the strata plan as limited common property (LCP).
Typically, the bylaws will indicate that the individual owners are responsible to maintain the LCP but the owner group is responsible for the cost to replace the LCP.

For example:

The owners much powerwash their own decks but the condo group will pay to replace the deck membrane.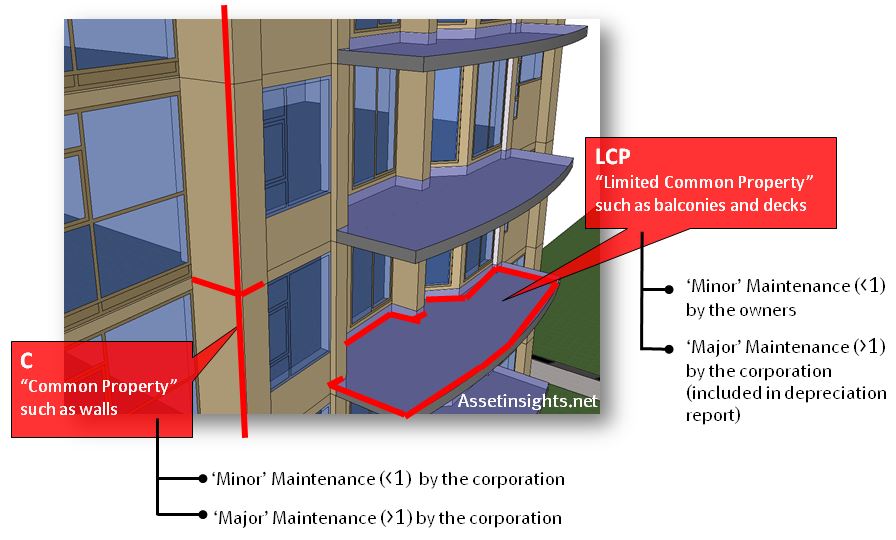 Fig. The "LCP" limited common property balconies (horizontal element) compared to the "C" common property walls (vertical element) of a building.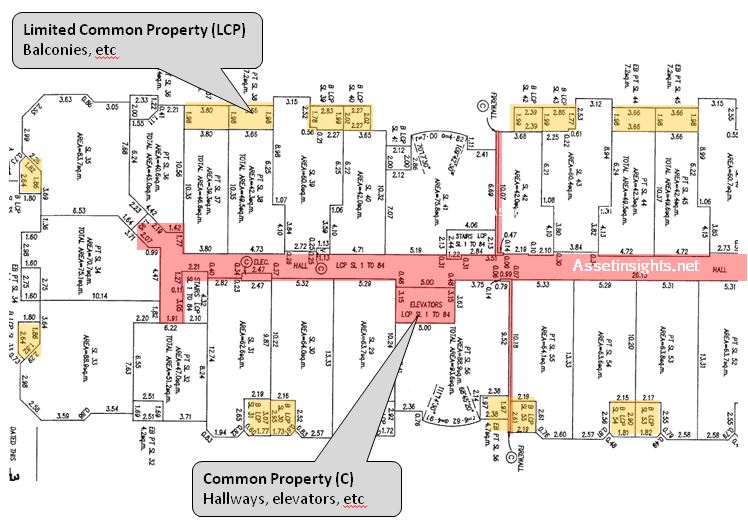 Fig. Balconies (LCP) shown on the strata plan