Also referred to as "Mild Traffic".

Areas of a facility/building that are infrequently accessed.

For example:

Assets that are exposed to a light traffic environment may have a longer service life than the same asset in a more demanding area.
Light loadings or exposure on an asset. For example, the following types of assets are typically subject to mild traffic.
Light traffic will result in an effective age being lower than chronological age.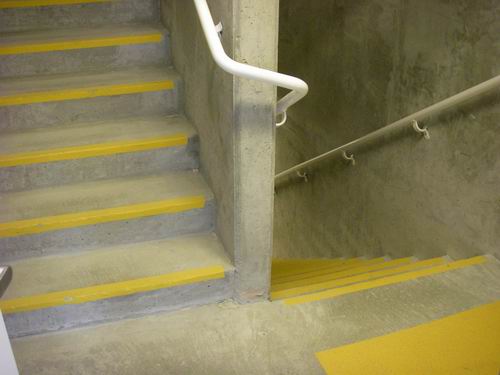 Fig. Light traffic in stairwells