This includes maintenance tasks that require moderate skills and/or equipment.

Depending on the training, skills and equipment available to the facility staff, some (or all) of the Level 2 activities may need to be done by independent contractors and/or consultants.

The building managers should take care to assign Level 2 activities to appropriate parties.



---
Attributes


Level-3 Maintenance will typically be characterized by the following attributes:


---
Examples


Some examples of level-2 maintenance are listed below:


Fig. The maintenance plan organized by team member participation based upon roles and skills where level-2 maintenance is typically performed by 3rd party contractors.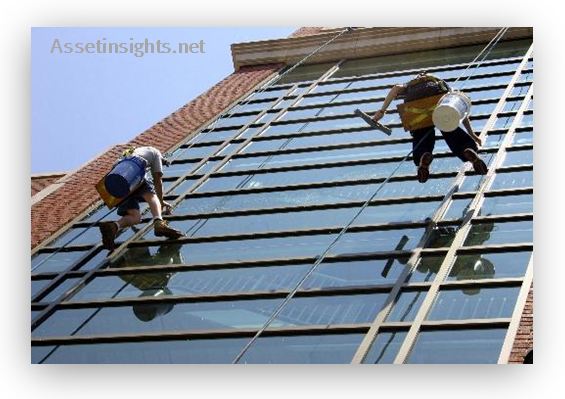 Fig. Cleaning of the exterior inaccessible windows is an example of a level 2 (or level 3) maintenance task since the contractor requires specialized safety equipment and training.