Also referred to as an L-Curve.

A form of deterioration model that uses probability distribution curves to make asset management forecasts. One of four broad classes of Iowa Curves

, as follows:



Class 1: Left-Modal Curves ("L" Curves)
---
Attributes
Listed below are some of the key attributes of left-modal curves:
Front-end Loading

- These are assets in which the greatest frequency of retirements is prior to the average service life. Though a minority of the assets will be in service for a long time, the majority of the assets are retired prior to the average life of the group. see: front-end loading.

Positive Skewness

- A probability distribution curve with a positive skewness.

Negative aging

- The longer the component has been in service, the less likely it is to fail. Here, the hazard function decreases for larger values of t. This makes sense when individual components vary in quality: poorly made components usually fail early, so anything that has been in service for a long time is likely to be particularly robust and will usually survive even longer. function decreases for larger values of t.
---
Examples
Listed below are some examples of some assets that are generally considered to be left-modal: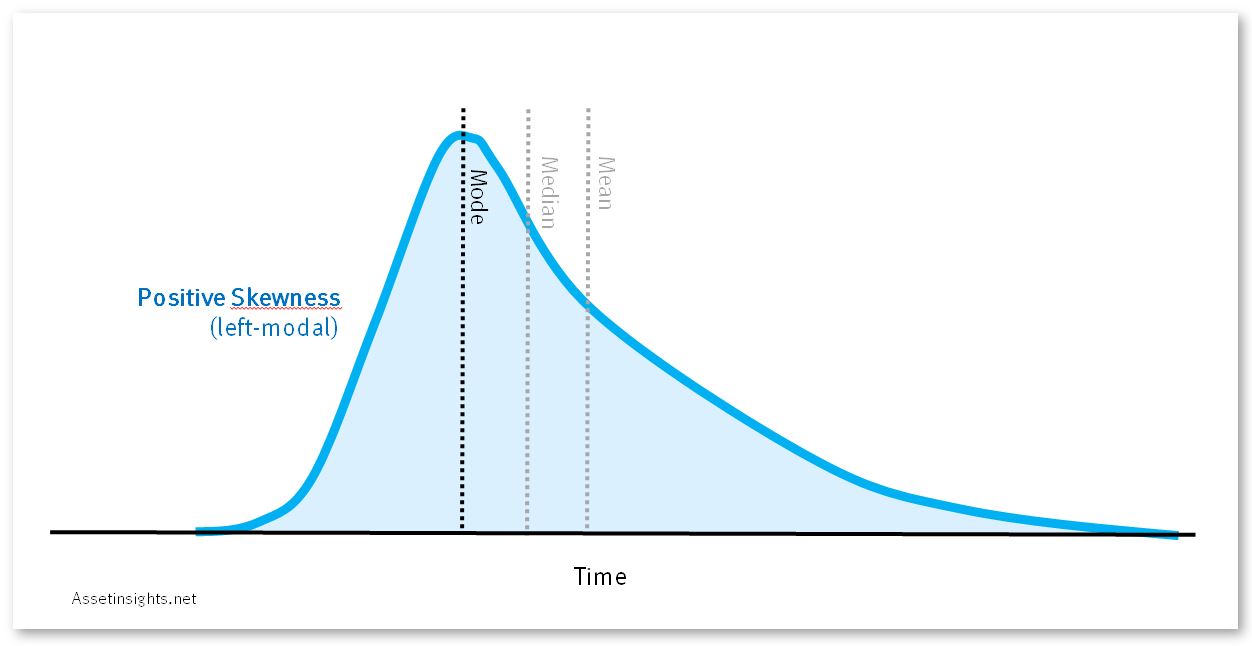 Fig. Generic left-modal curve (with positive skewness)

.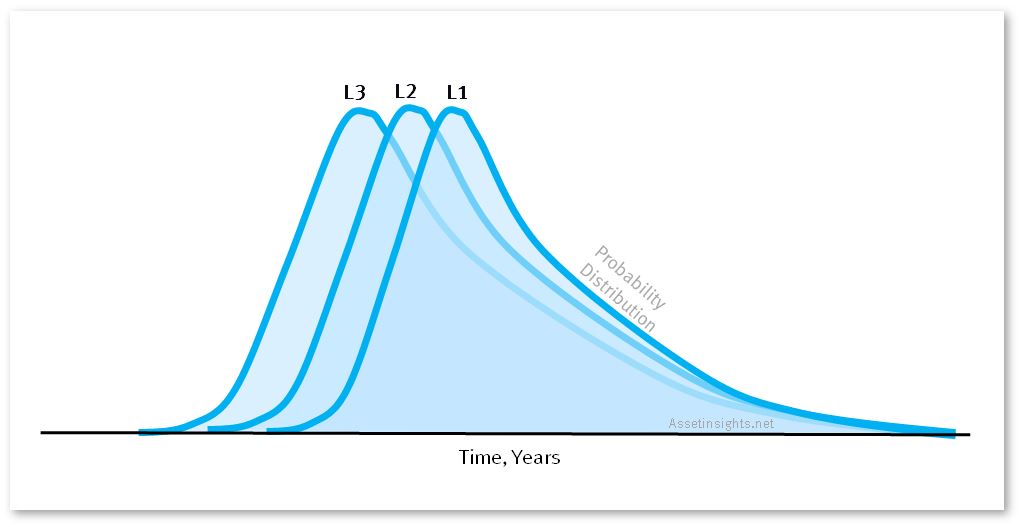 Fig.

Three performance classes along a left-modal survivor curve

(left); Left-modal curves to order-1. order-2 and order-3.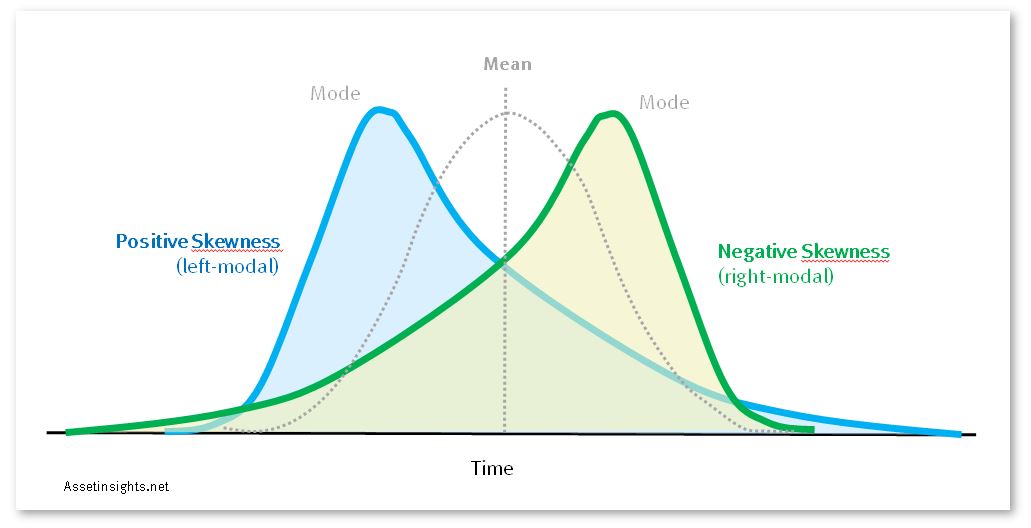 Fig. Comparison of right-modal ("green") and left-modal ("blue") survivor curves.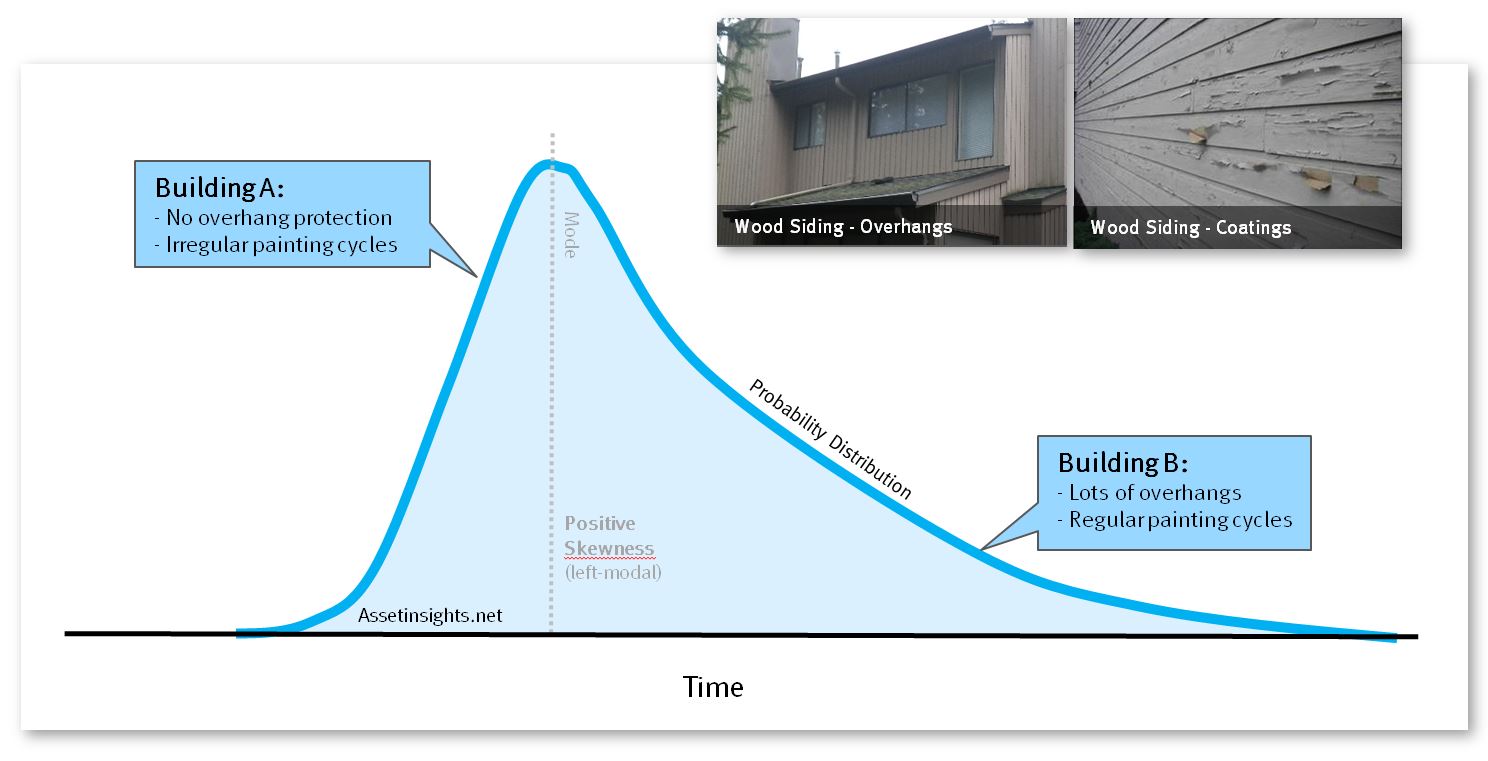 Fig. Example of a left modal curve applied to an asset.