Leadership is one of the four core principles of asset management and one of the 39 subjects areas (facets) of AM as identified by the IAM and GFMAM.

The core principles of leadership are:

Vision

- Setting direction for the organization
Policy - Establishing principles and criteria for making decisions


Commitment

- Providing resources to get things done.
Roles, responsibilities and authorities -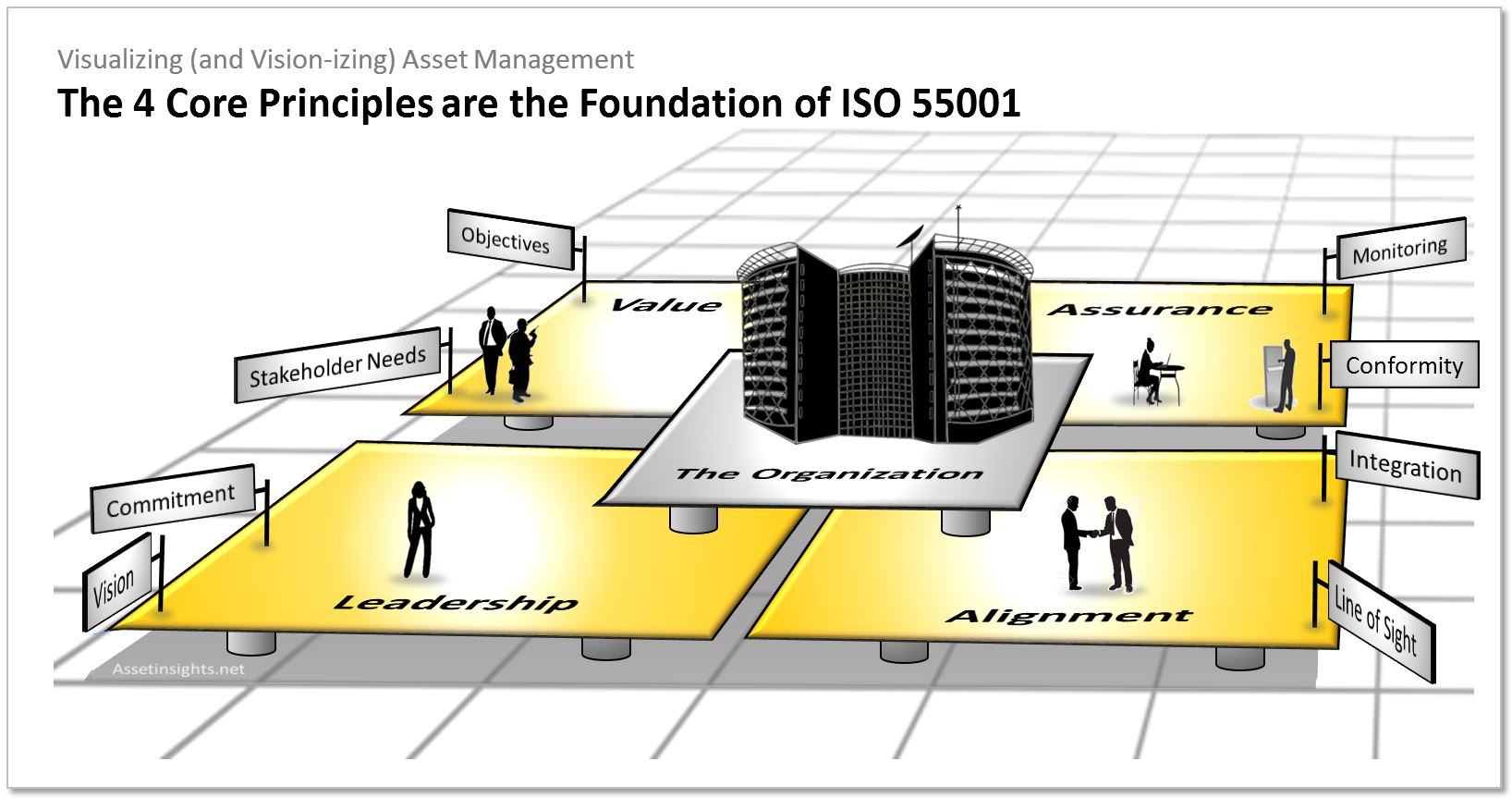 Fig.
39 subject areas in the asset management body of knowledge and 7 chapters in ISO 55001. All of which rests on 4 core principles.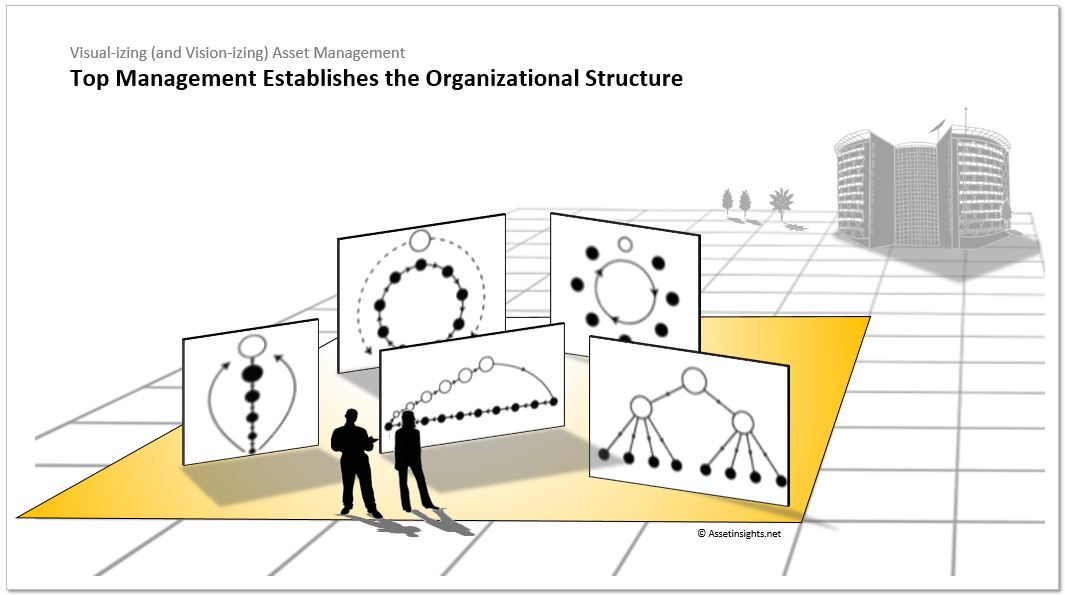 Fig. Top management establishes the structure of the organization

.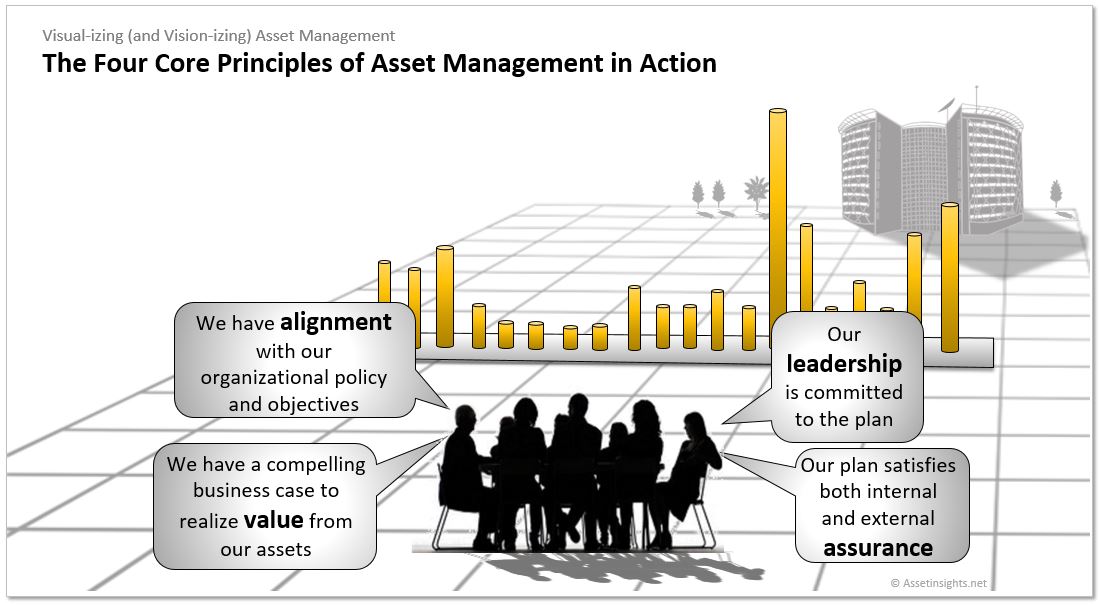 Fig. The four core principles of ISO 55000 (value, alignment, leadership and assurance) in action.