The amount of time, usually expressed in weeks or months, in advance of an event or milestone or project, or maintenance task.

The purpose of lead time is to allow for the necessary and sufficient preparations for the task at hand. Therefore, the amount of lead time is determined by a variety of factors, including:

The cost of the work;
The need for prior approval by different stakeholders;
The availability of funds,
Seasonal weather requirements,
The risks involved
etc.
It is important to recognize that lead times may vary depending on whether a task is implemented alone or bundled with other tasks.



Lead time is a time in advance and lag time a time in delay of one parameter with respect to another.





---
Examples


Listed below are some examples of lead times prior to events:

It has been suggested that we set aside six months of lead time for our warranty review so that we can get the report completed in sufficient time before the expiry date.
Our manager needs four weeks of lead time to arrange for the washing of the exterior windows in the summer.
---
Influences on Lead Time


The following factor determine the length of the lead time:

Cost and budget - larger cost actions need more preparation
Tendering

Availability of Funds -
Governance decision making requirements - special general meetings may be required to approve a project.
Weather conditions -
Seasonal dependency requirements -

---
Management Principles


Lead time may differ relative to a discrete maintenance task or whether that task has been bundled with other tasks.

Lead time is an important element in:

Project logistics and scheduling
Inspection Replacement Policy
Preventive Replacement Policy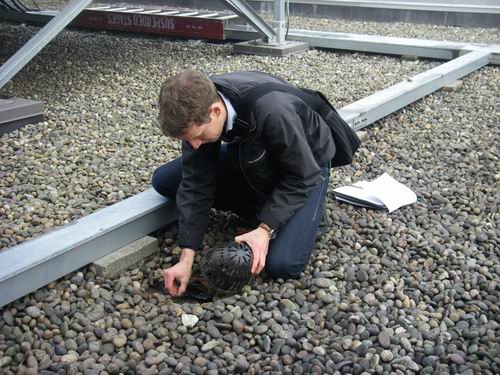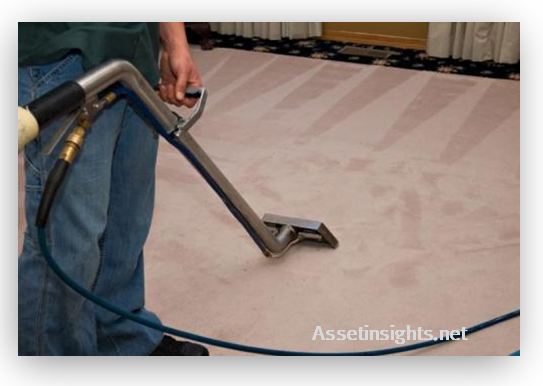 Fig. Roof drain cleaning and carpet cleaning have a short lead time for preparations.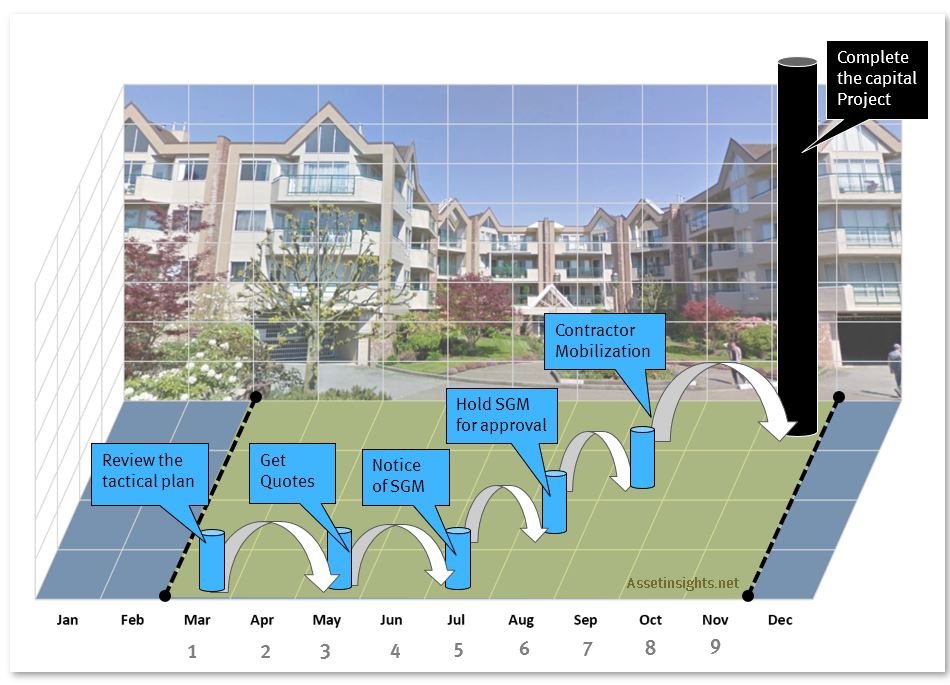 Fig. Lead time in months to a capital project.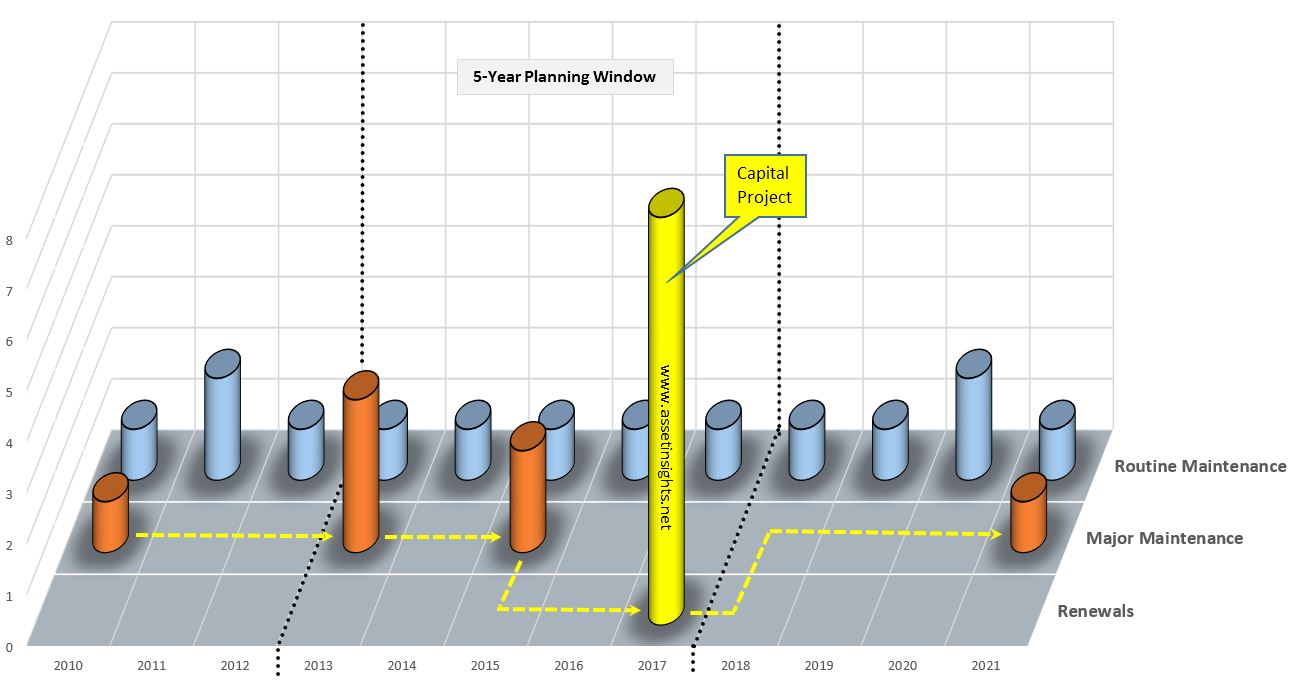 Fig. Lead period (shown by yellow lines) prior to a capital project.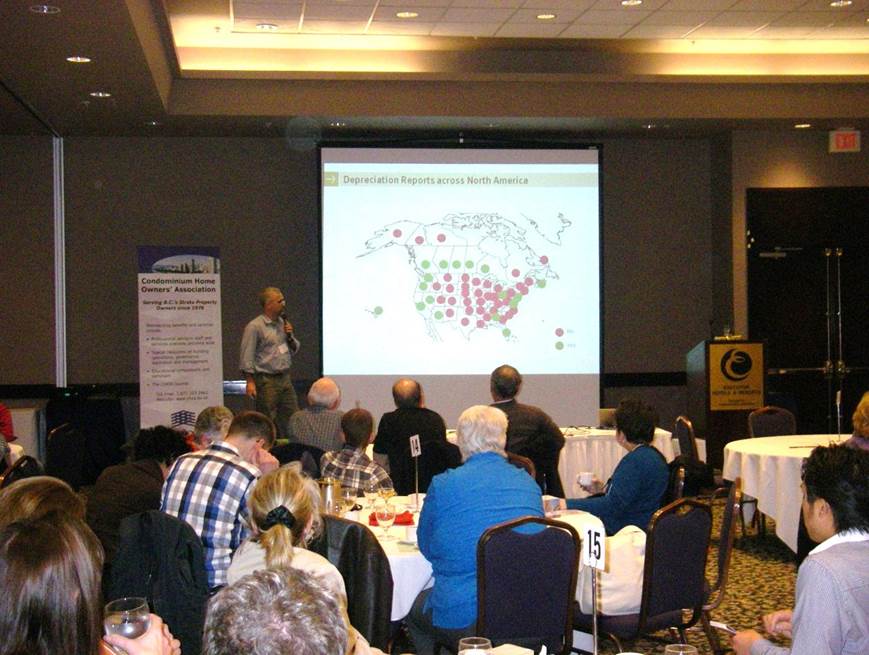 Fig. Owners attending a General Meeting to approve a project is part of the lead time preparations.